Keeping abreast of the different EU online gambling rules and requirements can be confusing, time-consuming, and incredibly expensive. Here's how IDV solutions can help organizations easily follow multiple countries' compliance regulations.
The popularity of online gambling continues to rise, despite the introduction of diverse and increasingly complicated regulations, and severe risks surrounding identity fraud.
In the UK, it comprises nearly 40% of the overall gambling market, while in Europe online gambling is growing at around 10% per year. According to the European Betting & Gaming Association (EBGA), the market value of online gambling is expected to reach more than €29.3 billion by the end of 2022.
The recent increase in online gambling can be explained by a) Increasing the time people spend online and especially on their mobile phones, and b) technological advancements that enable gamblers to bet anytime, anywhere.
With new gaming markets like Ontario or Brazil getting ready for mass adoption and hundreds of new online casinos opening every single day, the rapid increase in online gambling shows no signs of slowing.
However, gambling operators have a balancing act to handle when it comes to offering frictionless onboarding processes, maintaining high conversion rates, and meeting all licensing requirements.
Regulations, risks, and rewards
As there is no uniform legislation in the EU that governs gambling services, each member state is autonomous and free to regulate how they see fit. For example, some countries allow all types of gambling, while others restrict certain forms such as only permitting poker or casino games, for example.
Keeping abreast of regulatory differences can be confusing, time-consuming, and expensive. Some of the most common gambling regulations concern age limits, which means verifying the age of players is essential in preventing underage gambling. There are also specific national and regional laws that gaming operators must follow. Find out more in our overview of both the EU & UK Online Gambling Regulations.
The rewards for capitalizing on this growing market are extraordinary (an industry expected to be worth over US$172 billion by 2030), however, the risks are high as well.
As with many online platforms, online gambling poses an increased risk of fraud and security breaches than traditional gambling as criminals have set their sights on this industry. They have been known to set up fake online casinos or hack the mainline casinos to steal sensitive information.
There are also additional social responsibility concerns with online gambling, as it is considered to be a much more addictive form of gambling, due to the increased likelihood of it turning into a habitual part of a consumer's everyday life, like watching television.
Online gambling can also be used to launder money, with criminal gangs choosing online platforms to transfer money anonymously.
Operators must therefore adhere to online gambling regulations to not only protect their customers, but their organization from being exploited for criminal purposes. If they do not, they run the very real risk of fines, or even being banned from the marketplace.
Commenting on the recent £1.32 million fine of gambling operator, LeoVegas, Leanne Oxley, Gambling Commission Director of Enforcement and Intelligence, said, "We identified this through focused compliance activity, and we will continue to take action against other operators if they do not learn the lessons our enforcement work is providing.
"This case is a further example of operators failing to protect customers and failing to be alive to money laundering risks within their business."
LeoVegas was found to have exhibited social responsibility failures, including not setting an enforced 45-minute break following six hours of use, and anti-money laundering failures, such as financial triggers for anti-money laundering reviews being too high.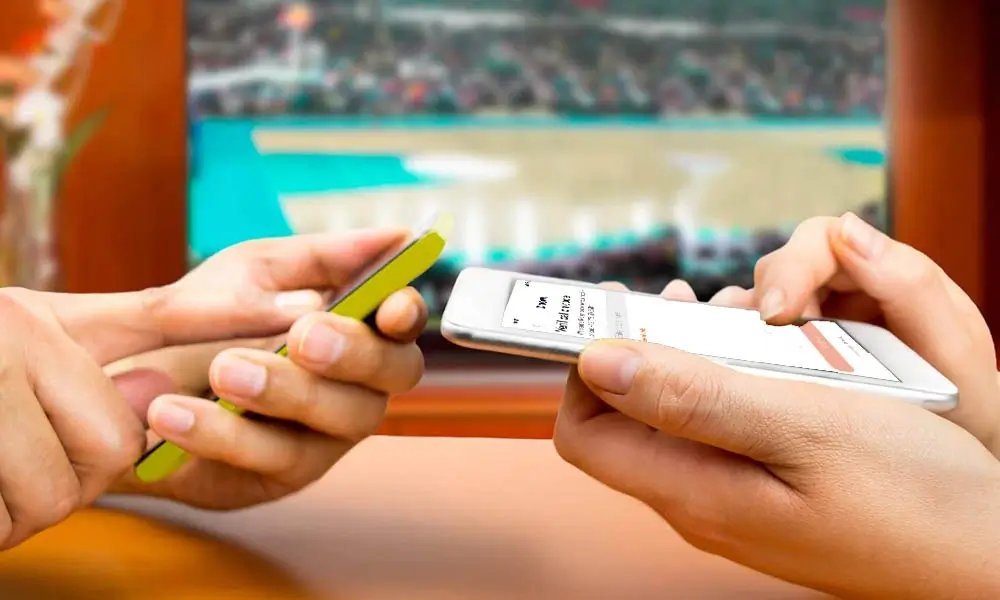 Need for speed
With so many regulatory risks associated with online gambling, it is understandable if gambling operators decide to cash in their chips and focus on a different line of business.
Businesses that do enter the online gambling market, and comply with regulations, are also often plagued by sluggish UI, and poor customer experience. In fact, research shows that 30% of online gamblers have abandoned the onboarding process when registering a new account with a gambling website due to its complicated sign-up processes.
The importance of offering a fast and smooth, multi-jurisdictional, and KYC-compliant onboarding experience cannot be overstated. As every potential customer needs to be verified before being allowed to gamble, players will no doubt flock to the website or gambling platform that can verify their information the quickest. This need for speed is becoming increasingly important in both the KYC, and online gambling arenas. If player onboarding is too complicated, or has too many hurdles, organizations run a real risk of significant drop-off.
How to leverage IDV and KYC for a better and safer online gambling experience
Although it may seem overwhelming, implementing a robust KYC procedure should be seen as an opportunity to offer a better and safer customer experience, and the first step in a productive working relationship between an ID verification company and online gambling operator.
This partnership can help operators meet the many challenges associated with verifying customers' identities, while ensuring their users practice responsible gaming. It can also help in perhaps one of the most crucial aims of IDV: fraud prevention.
In 2021, the UK saw an increase of 43% in online gambling fraud, and, since fraudulent gambling activity spikes during major sporting events, resulting in so-called World Cup betting fraud.
IDnow offers a seamless onboarding process, reducing verification times and increasing compliance with all major European regulations.
As the leading European identity verification provider, IDnow's solutions have a proven track record of success, providing conversion rates of up to 90%, and are not only compliant within the DACH and UK markets, but assist rapid scalability with compliance in 195 countries and support in over 30 languages. IDnow can be trusted to deliver security, support, engagement with regulators, and the prospect of global scalability.
Leveraging IDV and KYC will allow gambling operators to offer a safe, secure and friction-less experience, which is a win-win, for the business and the consumer.
Interested in the intricacies of different regulations? Read our blog, 'Regulations for online gaming companies in Europe – an overview.'
By

Rayissa Armata
Senior Head of Regulatory Affairs at IDnow
Connect with Rayissa on LinkedIn
Everything you need to know about gambling regulations in Europe and the UK.
Download
to discover more about the onlin
e
gambling landscape
,
the most important
regulations for gaming operators, and how to be compliant wi
thin Europe as a gam
bling
platform.
Get your free copy