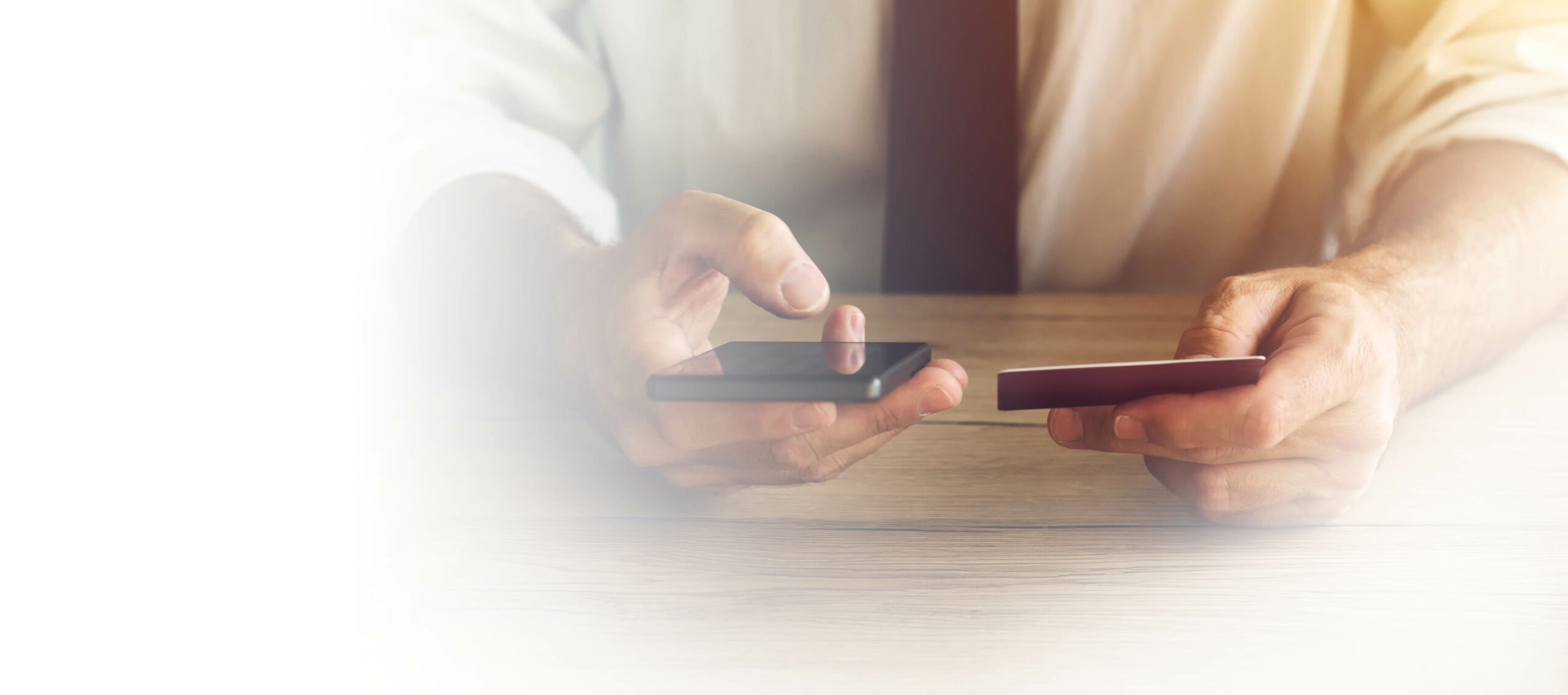 IDnow eID.
Everything you need to know about IDnow's new solution.
Identify yourself securely – online or at vending machines.
From the beginning of 2020, the IDnow platform will be expanded to include an eID service, with AUTHADA as the technical partner. The German Electronic ID Card contains a RFID chip (Radio Frequency Identification) on which the eID data is stored. The smartphone with NFC interface (Near Field Communication) serves as a card-reader and transmits the data via an encrypted channel to a verifying authority. eID is integrated into IDnow VideoIdent and offers users an additional identification solution within the IDnow platform.
Maximum user-friendliness.
Just enter your secret PIN, hold the ID document against your smartphone, and the relevant data is transmitted in a secure encrypted form. IDnow eID can be used by anyone with an ID card (available since 1st November 2010) who has activated the online ID functionality.
The eID data is always transmitted via an end-to-end encrypted channel and cannot be intercepted or viewed, and you can see who is receiving your data and that they are authorized to read out the eID.
Highly secure identification solution.
For businesses, the unique identification solution also promises high conversion rates and the strictest security standards:
Compliant with the Money Laundering Act (AMLA).
Compliant with eIDAS Signature Ordinance (eIDAS) for the issuance of Qualified Electronic Signatures (QES) according to the European eIDAS regulation.
IDnow eID will be ready to use during the first quarter of 2020.