Gambling has been a hotly contested topic for many years in Germany, which begs the question: Is online gambling regulated in Germany? Yes, it is indeed as of July 2021.
That year saw the new German Interstate Treaty on Gambling (ISTG) or Glücksspielstaatsvertrag (GlüStV 2021) come into effect, which legalizes and regulates online gambling in Germany across all 16 states.
The ISTG was originally established in 2012 in response to the growing popularity of online gambling, but failed to get all states on board and thus neither banned nor legalized it. That left the German market in limbo, attracted international operators, and drew consumers to a black market. The new treaty of 2021, however, legalized various forms of gambling online in Germany and set out strict regulations for gambling operators, including a ban on certain games, deposit limits, an advertising ban as well as mandatory ID-checks.
A newly established authority – Gemeinsame Glücksspielbehörde der Länder (GGL) – oversees the market and issues licenses to operators which are valid for five years. This regulatory body is based in Halle (Saale) in the state of Saxony-Anhalt.
Controversy surrounding gambling restrictions.
While the treaty has been controversial amongst operators and players, with some critics arguing that it unfairly restricts the rights of German citizens to gamble online, its main objective is to protect players, promote responsible gaming and prevent problem gambling.
These are the restrictions applicable to players while gambling in Germany:
€1,000 monthly deposit limit
€1 stake limit on online casino slots
No Live Casino Games or progressive Jackpot-Slots are permitted
Reduced sports betting opportunities as live betting is not allowed
Different types of gambling and their regulation.
Online gambling can be categorized in online casino games, sportsbooks and sports betting as well as lottery games. Each has its own legislation that operators need to be aware of, and each requires a separate license.
Online Casinos in Germany
In 2021 regulated online casinos yielded returns of €6.4 billion in Germany. Combine this with the revenue of the still thriving yet unregulated black market, and the significance of the online gambling market cannot go unnoticed.
The Interstate Treaty distinguishes between online casino games such as roulette, blackjack, baccarat, and virtual slot games. Each federal state can decide whether to issue limited licenses to operators or impose a state monopoly to offer casino games. This means certain states could restrict providers from offering roulette, blackjack or baccarat.
Gambling operators wishing to offer online poker games can apply for a separate license through the GGL. The process to obtain a sports betting, virtual slot game or poker license is very similar and has only minor differences.
Sportsbooks & Sports betting
Sports betting continues to grow in Germany. For example, 2016 saw €6.14 billion in revenue, which grew to €9.28 Billion in 2019. The drop to €7.79 billion in the following year was due to reduced sporting activity in the midst of the Covid-19 -pandemic. Yet, the numbers remain high and are growing year after year thanks to easier access to sports betting, for example through mobile betting sites and a versatile offering that also includes esports and virtual sports.
Sportsbooks are by no means a new feature in cities all around the country, though. Tipico opened over 1,300 franchises in Germany and Austria since its formation in 2004 and was able to move parts of its business online after obtaining a sports betting license in 2020. Other big players have long been established through extensive sponsorships of professional football clubs and other sports teams.
Lottery
Lotteries have a long history in Germany, as the state lottery is very popular. States also have their own local lotteries. Private operators can act as brokers for state lottery products. Should they operate in multiple states, the gambling regulator of Rhineland-Palatine is responsible for licensing until January 2023, when the newly established GGL takes over. Bingo products fall under lotteries, too, and can be offered online.
New German gambling regulation
Download our ebook to get an overview of the various gambling regulations in Germany.
Get your free copy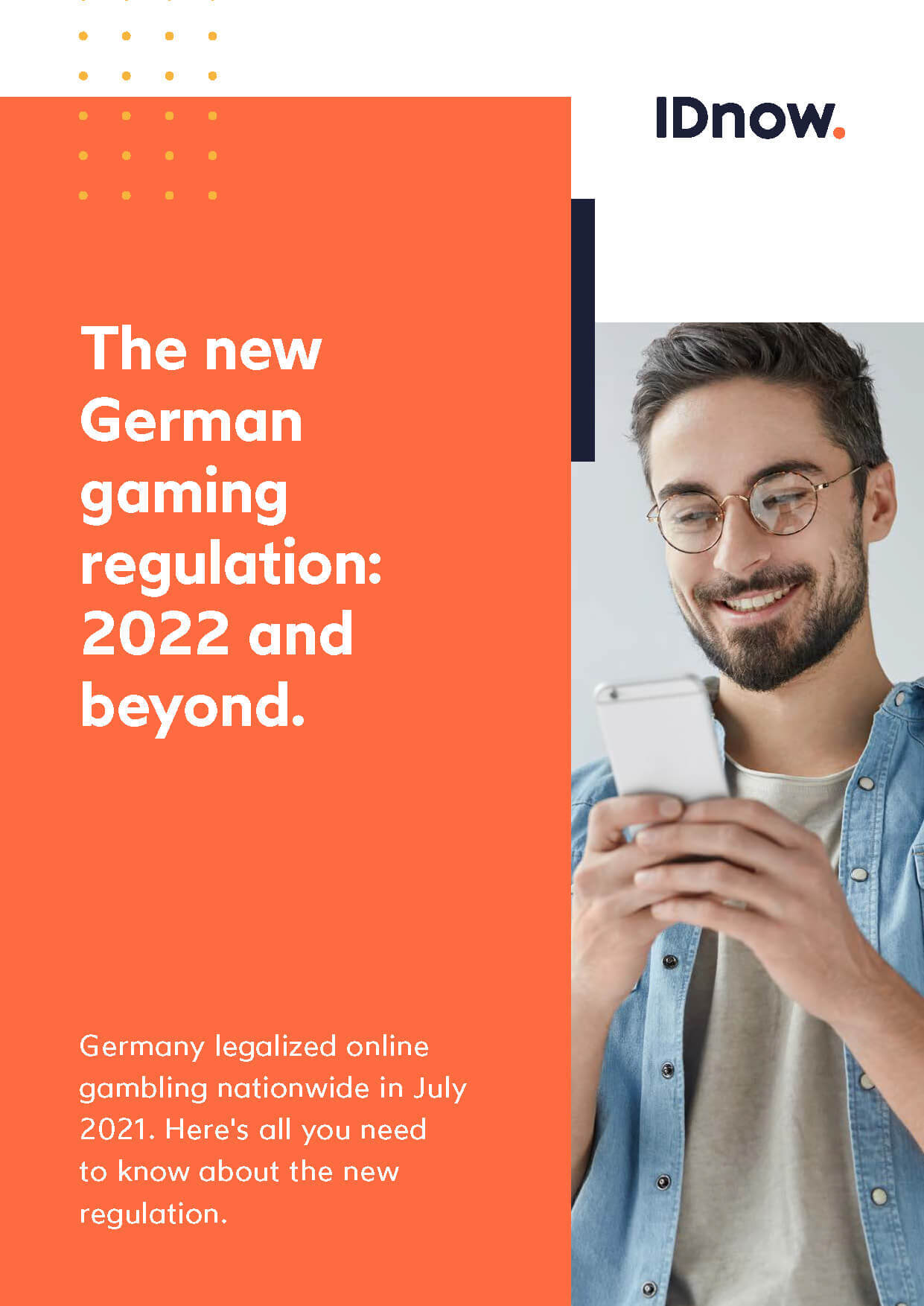 How does the online gambling regulation affect players?
The German government has put a number of measures in place to ensure that online gambling is safe and fair for all involved. Protection of players is most important, including the prevention of underage gambling. Therefore, consumers can feel safe and secure when playing.
Thanks to the new gambling treaty, all online casinos operating in the country are required to obtain a license which ensures that the internet gambling site meets certain security standards and implements the many restrictions that other international licensors don't require. The Malta Gaming Authority (MGA) – the most popular licensor within the EU – requires no deposit or stake limits but has strict Anti-money-laundering regulations and prohibits minors from accessing real-money gambling products. This is just one example of how gambling regulations differ from country to country.
Players must be aware, that they cannot deposit more than €1,000 per month and that stakes on slots are limited to € per spin. A centralized database will collect player information such as name, date of birth, address and the amount deposited. There is also an option to pause or block access to online gambling sites, should one wish to. Measures such as these are meant to promote responsible gaming and avoid gambling addiction.
Online gambling regulations – Europe
Learn more about the varying online gambling regulations in our Online gambling regulations – Europe ebook.
Get your free copy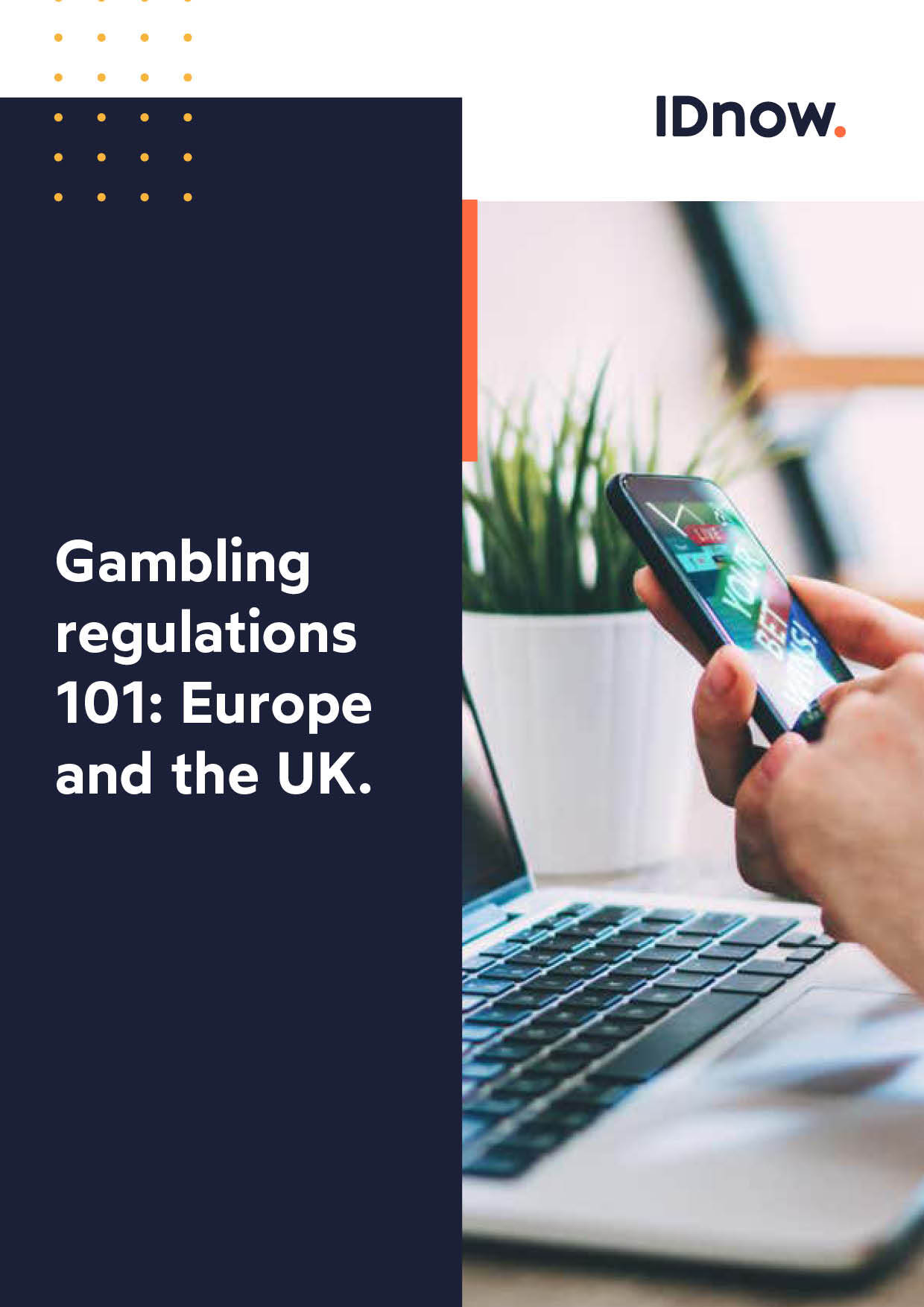 How are operators affected by the ISTG?
Looking at the various restrictions of the gambling treaty, operators must be aware of the impact the Glücksspielstaatsvertrag (ISTG) may have on their business. The following should be taken into consideration:
Deposit limits
Players are not allowed to deposit more than 1,000 Euros each month across all licensed operators. This means there is a relatively low cap on potential earnings. Operators must stand out and be attractive to numerous players to be profitable.
Stake limits
Stakes are limited to €1 per spin on slots. In addition to a 5-second wait for each spin, another revenue stream for operators is restricted. Offering the best user experience is therefore key.
Games restrictions
What players may find at unlicensed casinos and sports betting sites is not necessarily available in Germany. Namely, live casino games, progressive jackpots and live bets are all prohibited according to the new treaty.
Taxes
In addition to revenue caps, there are also taxes to be paid. 5.3% stake tax applies to every euro wagered. In order to remain competitive and profitable, many operators chose to lower the return-to-player on certain games.
Advertising
Advertising is restricted. Influencer marketing for virtual slots is prohibited. Furthermore, it is not allowed to broadcast any ads promoting virtual slots, online poker and casino games between 6:00 and 21:00 on TV, radio and other medium. Most importantly, ads must not be targeted at minors or other vulnerable groups and cannot feature them in any form.
ID verification
One of the most consequential new regulations is player verification. Upon registration, players must verify their identity which seeks to prevent underage and fraudulent gambling. Operators must choose an approved ID-verification service provider and implement a seamless and simple process to keep players engaged. A tedious process leads to users abandoning the verification step and moving to another provider. IDnow is one such approved service provider that assists operators with a world-class player verification experience powered by AI.
Check out our webinar: Online gambling in an ever-changing regulatory world
Preventing underage gambling.
The protection of minors in a landscape such as the online gambling world is a vital task that the new Interstate treaty is addressing head-on. Whereas players at MGA-licensed sites only need to verify their identity when withdrawing winnings, German online casinos require this KYC verification upfront to prevent underage gambling.
In order to obtain a license from the GGL, online casinos must meet a number of requirements. These include ensuring that they have appropriate security measures in place to protect player data, having their games independently tested for fairness, and complying with strict anti-money laundering regulations. They must prove that no minors have access to real-money casino games.
Learn more: Online gambling regulation in DACH – an overview
Remaining EU-compliant with AutoIdent from IDnow.
Having to verify players' details upon registration in the online gambling sector before any deposit has been made can make or break an operator. If you fail to keep players engaged and struggle to provide a seamless, compliant and easy-to-use verification process, you lose revenue.
IDnow tackles this issue with AutoIdent. Thanks to the power of AI, our tool can accommodate a large number of verifications simultaneously while checking users biometric data and adhering to the strictest regulatory requirements. This remote KYC method has been approved by the Commission for Youth Media Protection (Kommission für Jugendmedienschutz – KJM) and is available in over 30 languages and compliant with 195 jurisdictions globally.
Are you a gambling operator that's interested in entering the emerging market of Brazil? Check out our blog 'Unpacking the complexities of the Brazilian gambling license structure.' Or discover more about Online gambling regulations in EU & UK.
By