Staying compliant in an ever-changing industry requires the right partner by your side.
Compliance in the gaming industry is no easy feat, especially with an increasing and competitive illegal market. It is therefore undoubtedly one of the most crucial aspects driving the industry as a whole. With regulatory changes in many European countries tightening and requiring companies to address this issue, along with differing requirements across the EU and UK – finding the right RegTech partner is crucial in overcoming those challenges whilst remaining commercially competitive.
First off, what is RegTech in gaming?
Regulatory technology, or RegTech, is a rapidly emerging technology that works to streamline the process of meeting regulatory requirements. Playing a heavy hand in financial services, it has become an important component of the gaming industry.
Here are just some of the many ways in which RegTech assists businesses in gaming:
Helps operators to automate and monitor compliance with regulatory policies more quickly and effectively than ever before

Makes it possible for operators to easily identify irregularities in licenses, as well as in countries where compliance may be difficult

Provides gambling authorities with clear information regarding auditing activities

Allows operators to keep track of changes in regulations without manual updates, giving them the ability to stay compliant and make sure their games are accessible everywhere

Increases efficiency for gaming companies

Protects gaming customers by improving security and mitigating risks associated with fraudulent activities
By ensuring that operators are following rules and regulations and customers are gambling legally, RegTech promises a more secure gaming experience for customers worldwide all while providing a pleasing user experience.
Regulatory needs of gaming companies.
When it comes to the needs of gaming companies a few priorities top the list and therefore aim to be achieved. Some of these needs are major concerns as well.
Reducing fraud:
Fraud tops the list for one of the most important priorities of gaming operators. With the global online gambling industry already valued at US$63.5 billion in 2022, and an expected annual growth rate of 11.7% from 2023 to 2030, it's safe to say that the popularity of online gambling is very much present. As more players use their mobile phones to play, gambling is here to stay. But with that comes fraudsters waiting to play their hand. Specifically, many operators are facing challenges with regards to bonus fraud and synthetic fraud.
Bonus fraud, also known as bonus abuse, is fraud that involves signing up to a service multiple times with different identities in order to receive the customer bonus or marketing offer that is advertised. This abuse is costing the online gaming industry around 15% of its total gross revenue. Along with that comes in synthetic identity fraud with 23% of businesses seeing this type of fraud as the most prevalent fraud scheme in their industry. This is where fraudsters harvest different kinds of information in order to create a brand new fake identity that appears legitimate. As a result, synthetic fraud can therefore be used in combination with bonus fraud.
With such looming threats facing many gambling operators, reducing fraud is one of their top priorities in order to safeguard their company as well as their players.
Balancing compliance with user experience:
As gambling companies continue to expand and grow, finding the right balance between staying compliant in a growing and competitive industry and offering a seamless user experience can be challenging. In order to stay compliant with the ever-increasing laws in jurisdictions, companies need to make sure they cover all requirements without sacrificing on customer onboarding.
Therefore, meeting such needs as verifying players' age and identities efficiently and as frictionless as possible is a must have. Furthermore, as more and more states across the board promote responsible gambling, it is imperative that gambling operators implement such measurements in order to create a safer gambling environment for their players. By so doing, gambling companies can rest-assured that black markets will not prevail, but staying compliant will allow them to scale their market without sacrificing overall player experience and commercial profitability.
Importance of finding the right RegTech partner.
With the needs of gambling operators clearly defined, it's important to find a partner who understands those needs and can assist in solving the issues at hand. Therein lies the importance of finding the right partner to help.
Gambling companies need a partner that listens to these needs and offers solutions that work. With many operators trying to cope with the growth and attempt at scaling all while being compliant with regulators' ever-changing demands and reducing fraud, it is not a one-man show, but can only be accomplished with the help of a RegTech partner.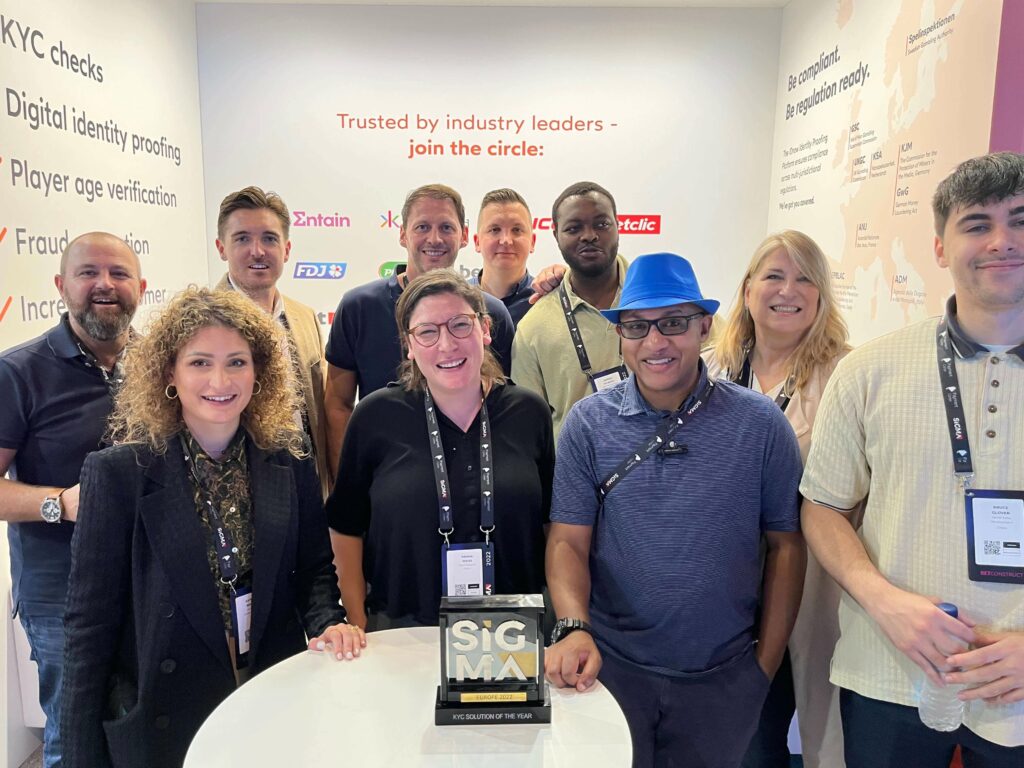 Features of a reliable RegTech partner.
As Gambling sales managers at IDnow, we work directly with gambling operators. As a result, we have come up with a list of features that current gambling companies are looking for when it comes to finding the right fit for a RegTech partner in the industry:
Accuracy & Reliability: The number one priority for gambling operators is that the solutions RegTech providers are offering do what they are advertised to do. But not only that, it is imperative that the solutions are accurate and reliable by guaranteeing that identity documents will be screened correctly, so fraud will not pass through. Based on our LinkedIn poll, 81% saw reliability as the top priority for gambling operators.
Honesty & Trust: Honesty and trust are essential when dealing with service providers. Companies want a partner who will inform them openly and honestly about the strengths and weaknesses of the solutions presented. A RegTech partner should show how to minimize risks and describe where you can work with them. Not only will you meet the requirements, but you will also raise the bar for your compliance responsibilities with their help.
Expertise: Experience and professionalism is key when it comes to identity verification, at least according to 19% of participants in our recently-conducted LinkedIn poll. Operators want to know that who they are working with have the expert knowledge on the many regulatory markets and can provide them with the information they need to stay compliant, while still scaling globally.
Speed: As more and more users partake in online gambling, making sure a solution quickly verifies potential players in a fast manner is truly essential, especially when wanting to increase conversion rates.
Simplicity: Along with speed, simplicity is also high on the wish list of gaming operators. Since all players must go through screening before being allowed to play, a solution that offers a minimal frictionless process towards the player onboarding experience is key.
Support: In the end, what will ultimately lead the RegTech solution to success is the implementation. Operators need to know that the company they partner with will provide support in relation to the product along with the resources, timeline and costs required. Support appears to be a given, as nobody in our LinkedIn poll selected Security as the top priority for gambling operators.
A perfect partnership, a balance of benefits.
If taking the above desires into consideration, RegTech providers can listen to their potential partners in order to better understand their needs and provide them with the best possible service. But despite the list of features they hope to see in their provider, there are also concerns that come with it. Such concerns include product unreliability, blockage of vast amounts of internal resources, aftersales care and support not met, and the cost of implementation from price, time and resources too high.
Thus, RegTech providers need to provide businesses with what they need in order to alleviate those fears. It's always a balancing act when it comes to partnerships, and solution providers need to listen and assess the situation in order to showcase the benefits that the operators will receive by partnering with them.
Instead of focusing on the problem it's better to look at the solution. When operators link up with a RegTech provider the benefits far outweigh the concerns. Such benefits businesses can expect include the scalability they desire paired with high conversion rates, excellent document coverage, faster verification, fraud detection and the support and care they hope for.
IDnow and our solutions.
IDnow is passionate about the gaming industry, our products and our customers. We listen to and consult operators about solutions, considering their situation in order to find something that works for them.
But not only that, we deliver on our promise and have the knowledge and experience of the gaming and RegTech market along with fraud specialists. We provide document and jurisdictional coverage and the ability to scale with an operator's business strategies.
Current companies in the gaming industry that already trust and use our platform and services include Entain and Admiral. And the services they choose include automated document verification, proof of address and biometric liveness, along with multiple jurisdiction coverage, including Brazil and Latin America. For more enhanced jurisdictions, video liveness is also chosen by our existing customers.
No matter if it's IDcheck.io or VideoIdent, our solutions provide the necessary and desired security with a high level of compliance in multiple jurisdictions. Customers need only to complete three easy steps. Simply take a photo of their ID document, take a selfie and submit. It's quick, painless and allows customers to easily verify themselves and start playing.
Gambling regulations 101: Europe and the UK.
Learn more about the online gambling landscape and how partnering with a RegTech provider like IDnow can alleviate the growing challenges in the industry.
Get your free copy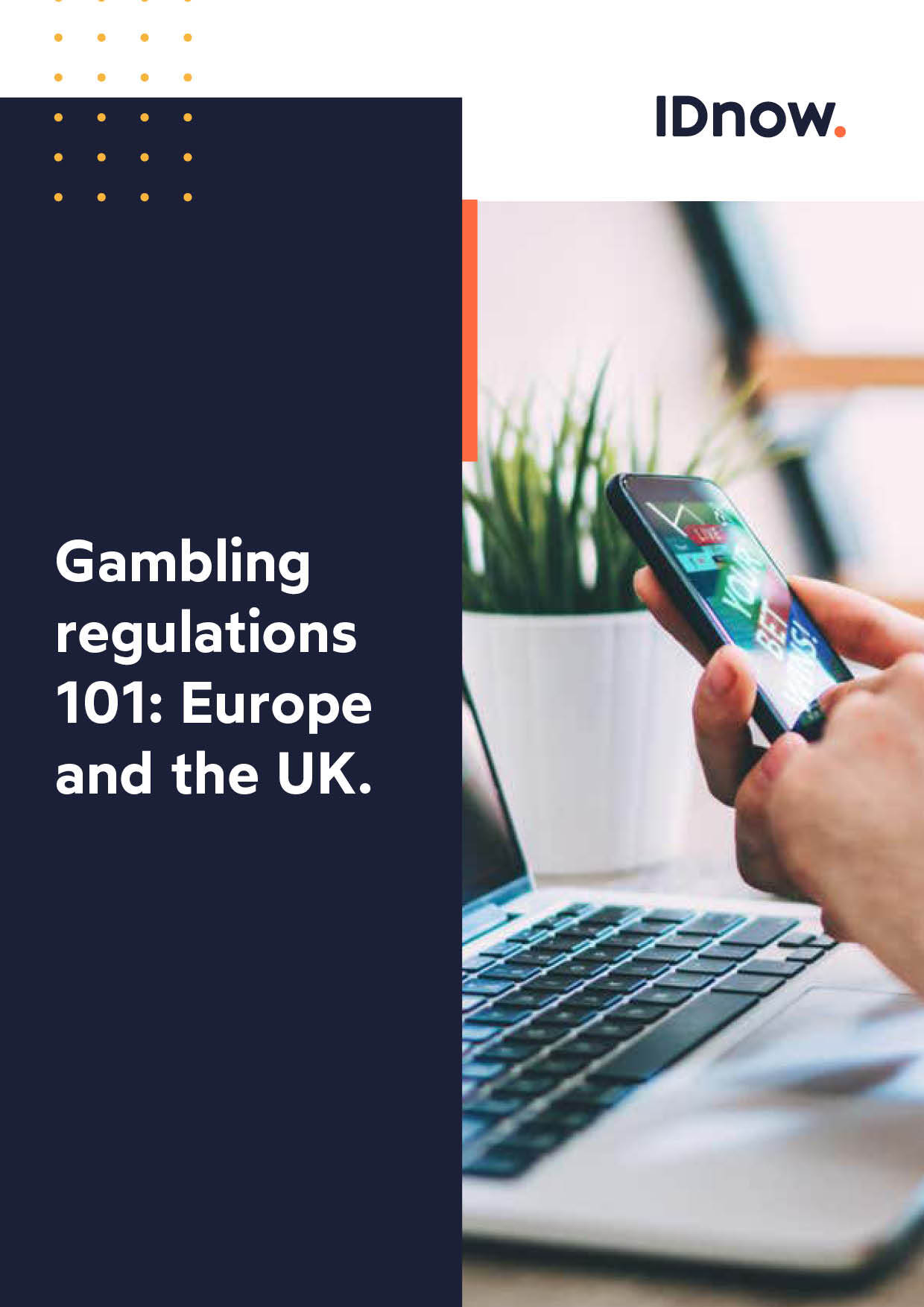 By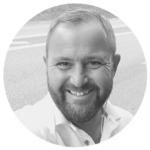 Mark Knighton
Senior Enterprise Manager Gaming/Gambling at IDnow
Connect with Mark on LinkedIn