Partners.
Team up with Europe's market leader:
Become a partner in the global IDnow partnership network.
Rapidly growing market for identity verification
Tap the potential of a strong demand for identity verification (IDV) solutions leveraging the IDnow platform.
Europe's market leader with premium IDV products
Benefit from a strong customer base using our patented AI technology combining the highest security standards, best-rated UX, and conversion rates of >95%.
Proven partnership program
Benefit from an attractive partner package incl. dedicated partner sales training, marketing & sales materials as well as technical support whenever you need it.
Broad regulatory coverage
Get our tailored IDV products & services to comply with all country and industry related regulations – in full compliance with GDPR.
Rapid platform integration via single API
Integrate multiple IDV methods via single API and style them to your customers' CI to ensure a superb & seamless user journey.
"Our partnership with IDnow helped us to scale our identity business. What makes the partnership unique is the integrative approach to selling and delivering our banking-as-a-service platform with the pre-integrated KYC module"

Delia König, Managing Director Identity Unit at solarisBank

Check out how we enable Solarisbank to offer their customers an end-to-end digital banking solution with seamless customer onboarding.

"DocuSign and IDnow have a longstanding and trusted partnership. As the first agreement cloud technology vendor and a qualified trust service provider in Europe, DocuSign integrates with IDnow's leading identity verification solutions to enable organizations to adopt legally valid electronic signing across Europe. Together, we've collaborated with regulators to provide new and accessible ways to sign digitally at the highest security level and comply with eIDAS qualified electronic signature requirements. We particularly appreciate IDnow's emphasis on outstanding technology as well as their effort to provide highest security standards.

"

 Thibault De Valroger, Sr Director Business Development, DocuSign

Watch the video and see our eSign product in action – the result of our successful partnership with the market leader DocuSign

"We are happy to work with IDnow in the rapidly growing identity market. The products are a great addition to our portfolio and enable us to support digital processes in various regulatory areas. We work closely with the dedicated Partner Sales Team at IDnow. They consistently provide us with their deep understanding the market dynamics and different regulatory environments so we can not only sell a great solution but also and guarantee excellent service, at any time. IDnow shares our aspiration to deliver the highest quality product and service.

"

Martin Honegger , Director Business Development, Intrum AG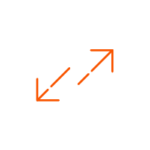 Referral Partner.
You recommend our platform to your customers and earn referral fees for every deal we can close.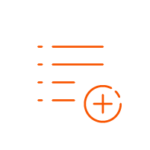 Commercial Reseller.
Expand your portfolio with the IDnow platform to offer your customers the best solution.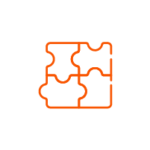 Solution Integrator.
Our platform is embedded in your solution and offered to your customers as a bundle.