Gambling regulations 101: Europe and the UK.
Online gambling is a rapidly growing industry with millions of players across the European Union and the United Kingdom. Over the years, the landscape of gambling and regulations has been constantly evolving, both rapidly and frequently changing in response to the growing use of digital media and different technologies.
As the industry grows, so do the regulations that govern it.
In order to stay compliant with European and UK gaming regulations, gaming operators must be aware of the most important rules and guidelines. Because when it comes to running a gambling operation, compliance with relevant regulations is essential while ensuring that gamblers' interests are protected and fair and lawful practices are upheld throughout all gambling operations.
Understanding these regulations and prioritizing compliance with online gambling regulations EU/UK is critical and key to long-term success in this rapidly developing sector.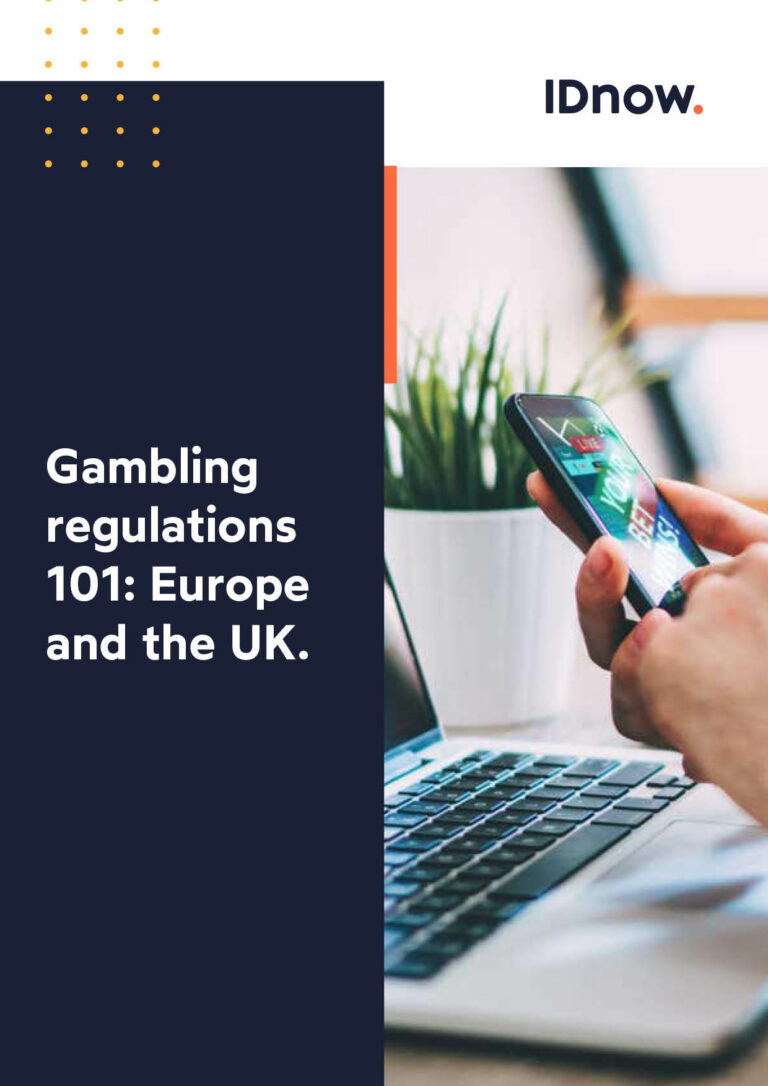 Insights of this ebook
Overview of the online gambling landscape with its regulations.

What are the most important regulations for gaming operators in the EU & UK?

How to be compliant with European regulations as a gambling platform.
Could not load form. Please enable Marketo if it shows up in your ad-blocker.