Does the release of the UK government's fraud strategy signal the start of a new era of fraud prevention?
Fraud appears to be high on the UK's political agenda at the moment, and with good reason. Consistently ranked as the fraud capital of Europe, the UK loses almost £3 billion a year to fraud. In fact, Britons are almost 9x as likely to be victims of scams than their German counterparts, with 134 cases of card fraud per 1,000 people in the UK.
So, in May 2023, when the UK government published its new fraud strategy, which it claims will reduce fraud by 10% by 2025, there was a collective sense of relief from the government, private sector and most resoundingly from law enforcement. Despite fraud amounting to 40% of all crime in the UK, the UK's law enforcement services dedicate less than 1% of their resources to investigate and tackle the fraud epidemic in the UK. The new fraud strategy aims to rectify that and has earmarked £100 million of additional funds to bolster law enforcement efforts.
In the Foreword to 'Fraud Strategy: Stopping Scams and Protecting the Public,' Home Secretary, Suella Braverman spoke of the need for coordinated collaboration between the police, the public and private sectors, as well as "allies abroad."
What is the definition of fraud in the UK?
The definition of fraud is the attempt to gain or cause a loss of money or other owned goods through an act of dishonesty, deception, or breach of trust.
Fraud is quite a broad and umbrella term for crimes that vary widely in nature. The most common type of fraud in the UK is card fraud, affecting almost one in five Brits. The average UK card fraud incident costs £8,833.20, nearly £3,000 more than its closest rival, France.
"Fraud has been a serious threat in the UK for many years. This is partly as a response to the English language not only being the lingua franca for business, but also for crime. Other explanations for the comparatively high rate of fraud are the kingdom's comparative wealth, and fast and frictionless payment systems," said Lovro Persen, Director Document and Fraud at IDnow.
What is the difference between authorized fraud and unauthorized fraud?
Fraud falls into two distinct categories: authorized fraud (tricking the victim into willingly transferring funds) like romance fraud, and unauthorized fraud (stealing details from the victim to make unauthorized transactions), like account takeover fraud, and identity fraud.
Partly due to banks stepping up controls, and implementing better and more secure KYC processes, there was an 8% reduction in the total amount stolen in 2022 (£1.2 billion) compared to 2021 (£1.3 billion). This was due to a significant decrease in unauthorized fraud.
However, unauthorized fraud losses across payment cards, remote banking and cheques still totalled a whopping £726.9 million in 2022. Remote purchase fraud was the biggest category of losses at £395.7 million. Fraud on lost and stolen cards increased by 30% (to £100.2 million), and identity theft almost doubled to £51.7 million.
What is the UK's new fraud strategy?
The UK's fraud strategy is supported by three key pillars:
Pursue fraudsters
Establish a National Fraud Squad with 400 new specialist investigators
Deploy new UK Intelligence Community
Replace Action Fraud with a state-of-the-art reporting system
Imprison more fraudsters
Lead a global partnership to pursue fraudsters worldwide

Block fraudsters
Ban cold calls on all financial products
Ban SIM farms
Review use of mass text aggregators
Stop more spoof calls

The UK government is also calling on the tech community to do their part in blocking fraud at an industrial scale. Some of the steps include:
Make the tech sector commit to protect their customers through legislation and voluntary commitments
Make it easier to report fraud on social media and the internet
Create new powers to take down fraudulent websites
Publish information about fraud levels on different platforms
Empower the public
Support more victims
Reimburse more victims
Better communications about how to protect yourself from fraud, how to report fraud, and what to do if you become a victim of fraud
The 66-page document also goes into detail as to the financial and emotional harm that fraud causes to businesses and victims.
Who is responsible for enacting the UK's fraud strategy?
Collaboration between the below agencies and departments will be integral for enacting the UK's fraud strategy.
National Fraud Squad
Perhaps the most important: the UK's brand new National Fraud Squad is made up of 400 specialist investigators and replaces the Action Fraud division.
Economic Crime Plan
A set of public-private sector actions to strengthen response to economic crime. Last updated in 2023.
National Cyber Strategy
Aims to improve resilience to cyber threats by pooling capabilities inside and outside government. Published in 2021.
Beating Crime Plan
Outlines the government's general approach to tackle crime and protect the people, including "building capability and capacity to deal with fraud and online crime." Published in 2021.
Intergrated Review
Features the government's security, defence, development, and foreign policy priorities to tackle the threats to the UK's sovereignty, security, and prosperity. Updated in 2023.
Serious and Organised Crime Strategy
Sets out the government's approach to tackling serious and organized crime, of which fraud is identified as a priority. Published in 2018.
Digital Strategy 2022
Aims to strengthen the foundations of the digital economy and includes polices to enable the verification of trusted and secure digital identities. Published in 2022.
Tackling Public Sector Fraud
Outlines the strategy to tackle fraud against the Exchequer. Published in 2022.
Anti-Corruption
Will set out UK's response to corruption and illicit finance in the UK and internationally. Publication expected 2023.
Lastly, of course, as per the UK's new fraud strategy, the responsibility of preventing fraud and protecting customers should lie fairly and squarely with organizations that are handling customers' data, and the big technology giants, to ensure they have robust enough controls in place to protect its users.
Customer attitudes to digital banking in the UK.
Discover what Britons consider important, and unacceptable, in banking in 2022 and beyond.
Get your free copy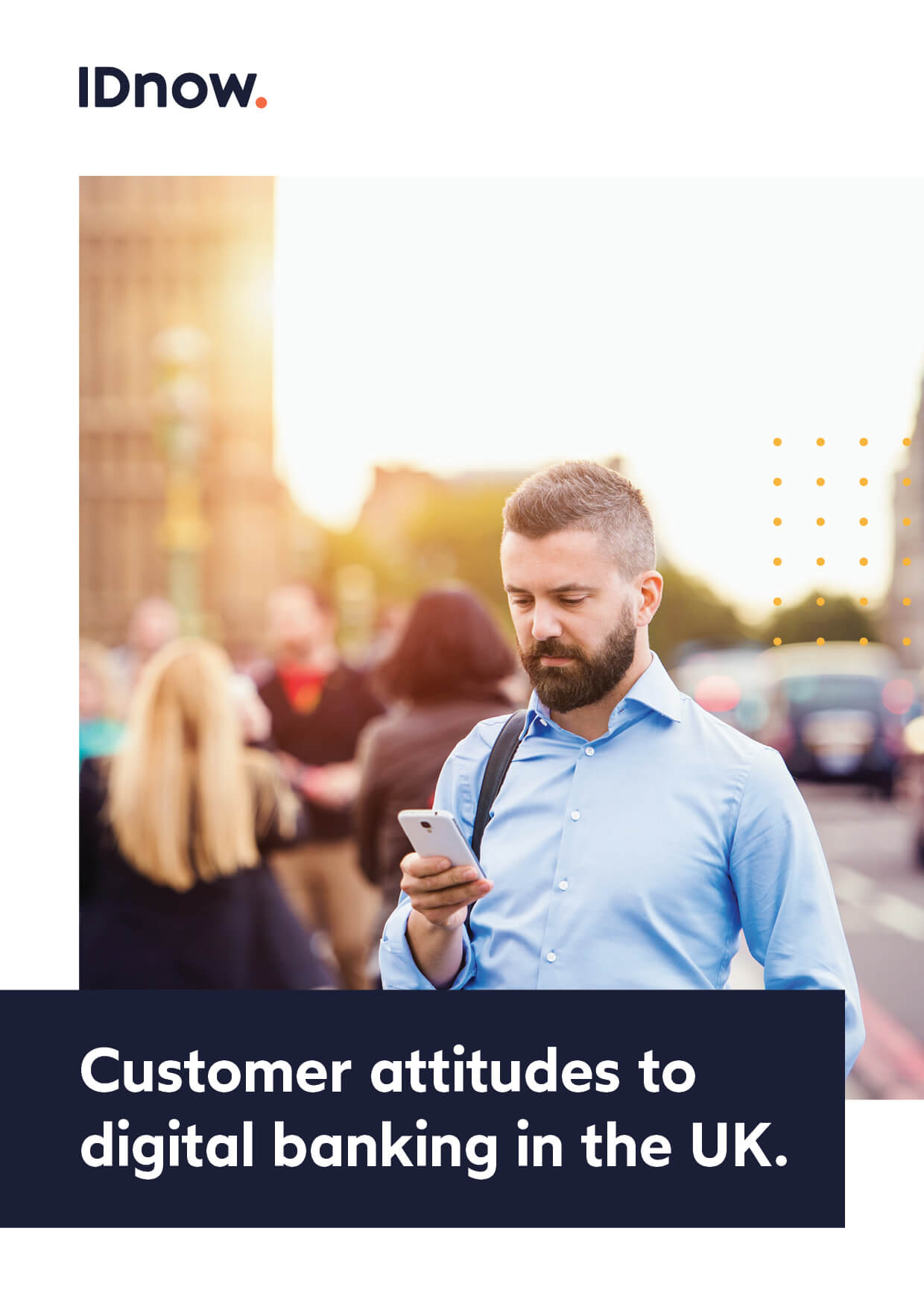 Who is the UK's Anti-Fraud Champion?
Anthony Browne, MP for South Cambridgeshire, was recently appointed Anti-Fraud Champion – the first time such a role has ever existed in the UK.
The tactic of creating new roles, and new divisions (National Fraud Squad; the Crypto Cell – designed to tackle crypto crime), and new names for old divisions (Action Fraud will soon be replaced by a new department] appears to be a popular approach for the current UK government.
In a press release to announce the new fraud strategy, Browne was quoted as saying:
How this will work, what activities will be involved, and how Browne will find the time to do so, considering the Anti-Fraud Champion is a voluntary and unpaid role, is still to be determined. It's certainly a cause for concern for ex-police officer, Paul Stratton, for example.
"Is giving this role to one MP enough? How is he going to do that amongst the constituency work, and other responsibilities?"
Will the creation of these shiny new roles, alongside the other measures, make a marked difference to one of the world's most lucrative fraud markets? 
The answers to these questions and Browne's key priorities for his new role remain unclear for the time being, as no further details on his appointment have been made public. We contacted the Office of Anti-Fraud Champion Anthony Browne MP to ask for further information, but our interview was declined "due to diary constraints." 
Read the rest of the interview with Paul Stratton, where we discuss the UK's fraud strategy and why he thinks it misses the mark regarding education and awareness.
Too much fraud, not enough action.
Action Fraud is the UK's national reporting center for fraud and cybercrime. Victims of fraud and cybercrime can either report their crime to Action Fraud via a number [0300 123 2040], live chat, or by registering for an account and submitting details of the incident. Victims can also, of course, dial 999. On its website, it states: 
"When you report to us you will receive a police crime reference number. Reports taken are passed to the National Fraud Intelligence Bureau. Action Fraud does not investigate the cases and cannot advise you on the progress of a case." 
Sounds confusing? Ex-police officer, Paul Stratton certainly thinks so.
"Action Fraud is rebranding, and it needs to…. I don't think people actually understand what they do. I think people see Action Fraud as this sort of police force, and they're not. Not to diminish their work at all, but it's very much like a call center and a data warehouse. It's also not particularly easy to report [to them]. I've reported to Action Fraud before, and it's not the easiest thing in the world to do. For example, a lot of people don't know how to upload [documents]. If they get a suspicious email, do they know how to upload that email and put it into a PDF?"
Action Fraud has received £152 million in funding to undergo a complete overhaul and update of its crime and intelligence management systems. The funding will also be used to "amplify, protect and prevent policing efforts" (providing the public with information on how to protect themselves against fraud), increase skills and resources to deliver an improved service, and "enhance the use of data and intelligence across law enforcement."
Angela McLaren, Commissioner of the City of London Police, said "The transformation of the current Action Fraud and National Fraud Intelligence Bureau is a much needed and critical component of the national fraud strategy." 
New, 'improved' Action Fraud will: 
Make it easier for everyone to report fraud and cybercrime. 
 
Protect more targeted and timely advice on how to avoid the latest fraud threats. 
 
Improve the speed and quality of information provided to law enforcement partners. 
 
Provide real-time information to institutions and organizations who can take down fraudulent websites, activities, and bank accounts. 
Response to the UK's fraud strategy.
Lovro Persen, Director of Document and Fraud at IDnow believes the UK's fraud strategy is a step in the right direction, but reiterates the need for collaboration between invested parties, and for companies to accept the responsibility they bear as part of concerted efforts to reduce and eliminate fraud in the UK.
Organizations need to go beyond what is required of them, from a regulatory and legal perspective, and ensure their product offering is safe and secure. In the past, organizations would often be faced with a tough reality: A fully protected and compliant platform would require extra checks and balances, thereby impacting the overall customer experience.
Now, technology offers companies the ability to provide slick, streamlined and fully compliant customer journeys.
Technology: A gift and a curse.
The proliferation of online services, such as banking and shopping, has made UK citizens and businesses a prime target for fraudsters. According to the fraud strategy paper, the "adoption of new technologies by consumers, businesses and fraudsters is almost certainly the main driver of recent increases."
As explored in our recent blog, 'Learning to live (and work) with ChatGPT and other AI forms,' technology and the online world offers incredible opportunities to supercharge and optimize services and operations, but these same tools are also available to criminals who are exploiting them for illicit activities.
Most fraud nowadays at least starts online. As huge amounts of data are now stored online, any data breach provides fraudsters with all the information they need to steal personal information and commit all manner of fraud.
Spoofing via bulk text messaging services, enables fraudsters to target thousands of people at once, from seemingly genuine, local numbers. Technological advances like deep fakes have also ushered in a new playground for fraudsters to operate.
Fraudster tactics are becoming increasingly complex and sophisticated. In fact, according to the UK's Financial Ombudsman Service, which is often asked to assist in cases where an agreement between a consumer and financial firm cannot be reached, complaints are up, and are becoming increasingly complicated.
Indeed, the UK's Financial Ombudsman Service received 21,918 fraud and scam complaints in 2022-23 compared to 18,450 complaints in 2021-2022. Some of the most common scams include romance scams and pig butchering scams, and scams involving investments and cryptocurrency.
Fraudsters have become smart. It's time to get smarter.
KYC processes are an integral part in ensuring businesses can protect themselves and their customers from fraud. At IDnow, we help put the power of identity back into the hands of businesses; helping to reduce friction for trusted users, preventing fraud, and detecting high-risk or anomalous behaviour.
IDnow's highly configurable identity verification services work across multiple regulations, industries and use cases, and our industry-leading fraud prevention technology ensures your business remains safe from increasingly complex attacks. With our latest round of platform enhancements, our identity-proofing methods, including document verification, biometric selfie and video liveness have been optimized to meet the strictest security standards and regulatory requirements without compromising on customer conversion or consumer experience.
Read more about 'How to build a successful counter fraud culture in the UK's private and public sector.'
By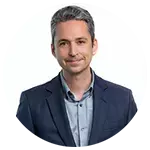 Jody Houton
Content Manager at IDnow
Connect with Jody on LinkedIn