Learn more about the latest scam to hit the crypto industry, how it works, how to spot it, and which KYC measures can help prevent it.
Despite the nightmare-inducing name, a "pig butchering scam" (or "pork butcher scam") is a type of fraud that tends to take place over a long period of time, and combines elements from romance scams, crypto fraud, and investment schemes.
The name derives from the Chinese expression "Sha Zhu Pan," which translates as "butchering a pig."
The analogy refers to the process of gaining the victim's trust or "fattening up" a pig before stealing crypto or funds, i.e., the butchering. The scam often involves a ring of scammers scouring social media and dating platforms for potential victims.
The large-scale and long-game scamming technique became widely reported in 2019, and initially targeted men in China. However, scammers quickly broadened their horizons.
While there is no specific data on pig butchering scams in the UK, crypto fraud is becoming more common. According to ActionFraud, reported losses in all cryptocurrency frauds surged 72% to above £329 million in 2022.
"These scams are carried out on a large scale, on an industrial scale — like they're doing fraud in a factory," said Jan Santiago, the deputy director of the Global Anti-Scam Organization.
Pig butchering scams have been identified around the world, from the US to Germany. An investigation led by the Bureau of Investigative Journalism discovered that organized crime syndicates use the UK as a virtual ground for their activities, capitalizing on the lax Companies House registration system to execute fraud on a commercial scale.
Approximately 168 UK-based corporations have been arraigned for operating crypto or Forex trading scams, with half of the scams likely associated with pig butchering fraud.
How do pig butchering scams in crypto work?
Pig butchering scams involve scammers contacting prospective victims and gaining their trust by befriending or flirting with them. Earning the victim's trust can often take several months, depending on the commitment of the criminal.
The pig butchering scammer usually creates a fake social media account on platforms to reach out to prospective victims. Their goal is to find a victim and become their "friend" or "lover" via cordial discussions or through the act of "love-bombing."
Such a scam may begin with something as simple as a text from an unknown number or a DM on a social media platform or dating site. Scammers also often pose as long-lost contacts to the victim they target. Typically, the scammer (or scammers) poses as an attractive, wealthy, and young individual.
After exchanging various messages, voice notes, and selfies, among other things, the topic of finance will be brought up. If often appears as natural as having a conversation with friends about current affairs. The scammer may also talk about friends she knows who have earned significantly via crypto or currency trading.
Ultimately, the victim is coerced into converting their funds into crypto, transferring them to a digital wallet or trading platform under the scammer's control. The scammer may give the victim the impression that they are earning money or even allow them to withdraw some of their initial "profits" to earn their trust.
Later, when the victim tries to withdraw funds, the account imposes fees or taxes on them. Once the victim realizes the platform is not legitimate, their transactions have already disappeared on the blockchain.
How to spot a pig butchering scam.
All pig butchering scammers run on a similar pattern. Similar to other scams, it helps to avoid transactions requesting upfront payment in crypto. Avoid taking financial advice from someone you have never met.
To avoid being a victim of such a crime, take note of these points:
Scammers usually contact victims via social media or dating apps. They also send text messages "accidentally" to start conversations with victims. Avoid responding to unsolicited texts and block or report the person sending them.

Fraudsters gradually instill trust in their victims before bringing up the topic of investment. Be wary of any investment advice promising significant profits. Avoid sharing personal and financial information with an online contact.
Since scammers want their victims to trust them, some promise extravagant gifts and exorbitant trips abroad. If the so-called scammer's promises seem unrealistic, it is best to block them. 

The scammer will convince the victim to download an investment app and trade with them to demonstrate how it works. The platform will first allow small withdrawals. Later, upon more significant cash withdrawal requests, the platform may impose taxes or fees and inform the victim that their account has been frozen and that paying the fees is the only solution.

The scammer's recommended site may have a misspelled URL of an often poorly designed website/application from-third party services for virtual currency transactions. Always make 100% sure you are using a legitimate website/application. 
As more people become aware of scams, they become less successful. Therefore, the nature of scamming is constantly evolving. Keeping up to date on the latest scam trends will help keep you up to date.
Besides these aforementioned indicators, the U.S. Dept of the Treasury/Financial Crimes Enforcement Network (Fincen) has identified a couple of behavioral, financial and technical red flags that help to unmask this malicious scheme and prompt further investigation:
Behavioral warning flags:
An individual with no prior history of virtual currency usage suddenly engages in high-value virtual currency transactions.
Mention of a high-profit investment opportunity through an unsolicited online or text message contact.
Directions to convert fiat currency into virtual currency at a virtual currency kiosk, followed by a deposit into a provided address.
Displaying signs of financial distress or an urgent need associated with a virtual currency investment opportunity.
Financial warning flags:
Premature liquidation of savings accounts to finance virtual currency purchases or transfers.
Obtaining loans or mortgages to invest in virtual currency.
Receiving virtual currency deposits followed by significant outgoing transfers.
Unusual withdrawals from accounts with substantial balances.
Technical warning flags:
Regular account access from distinct IP addresses, device IDs, or geographical locations that do not align with previous usage patterns.
Indications of utilizing an inadequately designed website or application for virtual currency transactions.
Navigating to a website or app linked with a reputable virtual currency service but displaying suspicious characteristics.
Acquiring applications from non-reputable sources instead of trusted platforms.
Swift conversion and movement of virtual currency across various cryptocurrencies.
Preparing for the known: Operating in a world of crypto regulation.
Download to discover how UK crypto exchanges can prepare for the brave new world of crypto regulation.
Get your free copy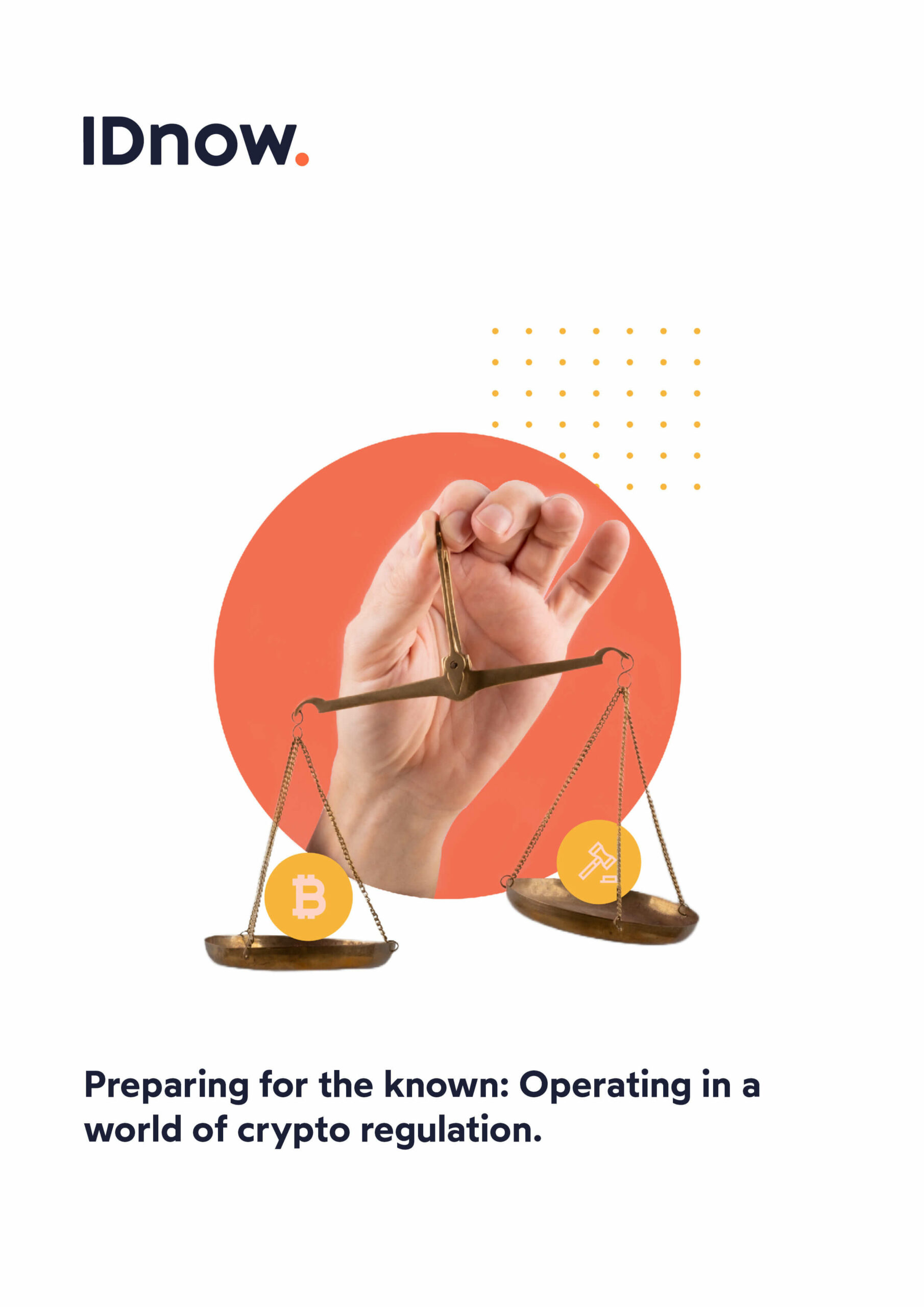 Tightening security measures against pig butchering scams and fraud in crypto.
The FBI and Interpol have issued warnings, PSAs, and guidelines on how to avoid pig butchering scams.
In September 2020, the European Union agreed to create a MiCA (Markets in Crypto-Assets) regulatory framework to reduce the imminent risks for consumers investing in cryptocurrencies. The established rules mean crypto providers would be liable for investors' cryptocurrency asset losses. The regulation is expected to enter into force in early 2024.
On 10 January 2020, the FCA implemented new crypto-focused regulations to oversee companies operating in the sector and to ensure they follow the same AML and CFT regulations as the ones in conventional financial markets. Presently, all cryptocurrency firms based in the UK must adhere to money laundering regulations.
In January 2023, the UK's National Crime Agency announced plans for a new division to tackle crypto crime called "Crypto Cell." Just a month later, UK's HM Treasury also recently proposed a crypto-regulatory regime in its consultation paper.
How KYC can fight crypto fraud and pig butchering scams.
Through rigorous KYC measures, such as document validation and biometric authentication, crypto platforms can verify the identity of genuine users to prevent pig butchering scams. Crypto platforms can also integrate systems that are able to conduct detailed pool monitoring of activity associated with each user transaction and set up alerts for suspicious activities to strengthen their fraud prevention techniques overall.
A robust KYC process can help crypto platforms determine the possible risk linked to a customer, strengthening user trust, reputation, and customer satisfaction. By verifying users' identities, exchanges can prevent criminal activity like money laundering and terrorist financing, and other fraudulent operations like pig butchering scams.
"Crypto transactions generally cannot be reversed, making them rather appealing to bad actors in their fraudulent pursuits. Pig butchering scams can also be difficult to track and prosecute, as the scammers often operate anonymously and from offshore locations," said Jason Tucker-Feltham, Head of Crypto Sales at IDnow.
Better KYC processes to the rescue.
Scammers involved in pig butchering scams exploit dating, social media platforms, and messaging applications to draw victims into scams and steal their assets. This has led to warnings from authorities in the US, UK, and other affected countries and regions.
Crypto exchange platforms must use the KYC process to confirm their customers' personal data and better understand their activities, verifying their identity, and thus mitigating crypto scams like pig butchering schemes.
KYC processes are an integral part in ensuring crypto exchanges can protect themselves and their customers from fraud and money laundering, even amid an evolving crypto regulatory landscape. Having these controls in place will protect investors from financial losses and add stability to a notoriously volatile market.
IDnow's highly configurable identity verification solutions work across multiple regulations, industries and use cases, including crypto. Whether automated or expert-assisted, its online identity-proofing methods have been optimized to meet the strictest security standards and regulatory requirements without compromising on customer conversion or consumer experience.
For more insights into the world of crypto, including 2023 trends, check out our Fintech Spotlight Interview with Jason Tucker-Feltham.
Read more about 'How to build a successful counter fraud culture in the UK's private and public sector.'
By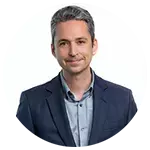 Jody Houton
Content Manager at IDnow
Connect with Jody on LinkedIn