Is there any wonder why crypto operators are questioning existing onboarding processes, and experimenting with alternative options like iris scans, when governments and global regulatory bodies are still deliberating correct policing procedures?
If there's one thing that can't be levelled against the often maligned and misunderstood industry of crypto, is that it's boring. In fact, despite cryptocurrency being almost 15 years old, many countries are still wrestling with what it actually is, let alone how to properly police it.
Indeed, while there are certain regions, like the European Union, that are well on their way to enforcing a crypto regulatory framework (via the Markets in Crypto Assets regulation), others, like the UK, are moving very slowly with their own proposed crypto regime. In fact, it was only recently that the UK government officially rejected a proposal to regulate crypto assets as a form of gambling.  
For more information on how the UK's crypto regime may look, check out our 'Regulations – Explained in 90 seconds' video, with our Global Head of Crypto & Fintech, Jason Tucker-Feltham.
Riding the crypto roller coaster.
Having seemingly recovered from the multiple downs of 2022, the crypto industry appears once again to be in its ascendancy. This month, it was revealed that the bitcoin price had doubled since the beginning of the year, and the industry shows no signs of slowing, both in terms of size and scope.
But when is crypto's rate of growth too fast, and will regulators ever be able to keep pace?
As a sector that has never been shy about pushing the boundaries of technology and questioning the limitations of existing systems, it is understandable that crypto players would experiment with new approaches. The problem, however, is that many of these novel approaches are being conducted on unstable, unregulated ground.
Take the recent furore surrounding Worldcoin, for example.
Spearheaded by OpenAI Chief, Sam Altham, the cryptocurrency and digital ID project verifies users' identity through a simple retina scan. This, it claims, ensures a fair distribution process, with each individual only able to claim their sign-up bonus once, and also helps to detect deep fakes, which are increasingly being used to perpetrate fraudulent activity, and to complete customer onboarding. 
A valid and admirable intention, but is it ethical?
"Worldcoin boasts ambitious goals, including a potential path to AI-funded Universal Basic Income. However, many concerns have been voiced by the crypto community, particularly on Worldcoin's targeting of individuals from developing nations. This deployment strategy calls into question whether all those who have been subject to iris scanning fully understand the implications of participating. Could the irrevocable capturing of iris data at some point work against early adopters? The ultimate usage of World IDs remains unclear," said Jason Tucker-Feltham, Global Head of Crypto and Fintech at IDnow.
In the eye of the verifier.
Worldcoin has recorded and stored thousands of iris scans so far, which are being used to train its algorithms, but has assured users it will destroy and hash users' biometric data after usage, but has not yet announced when that will be or provided a deadline for when they will delete data.
It is not just privacy considerations that are causing concern, however, but where such a bold step may lead to in the future, especially for matters relating to KYC, and to cut corners or offer a much less tried and tested approach to identity verification comes at a huge risk.
Unsurprisingly, as with any new and novel approach, fraud experts are quick off the mark in exploiting loopholes. In China, Worldcoin has gone viral, despite local users being unable to legally downland and register for the platform. The reason for the sudden, mass popularity is that users are bypassing these restrictions by buying iris data for as little as $30 from countries, such as Cambodia and Kenya. In fact, the business in biometrics is booming, leading to the Kenyan government recently banning 'Worldcoin activities'.
"Crypto rewards are nothing new in an ever-crowded market, and with backing from some of the world's largest VC firms, the incentive structure has long been planned by Worldcoin to increase the likelihood of its commercial success. However, perhaps what was not initially envisaged was the ease in which World IDs could be exploited by bad actors for financial gain. A black market is emerging in the trade of World IDs and yet a way in which to prevent such trade has yet to emerge," added Jason. 
More than meets the eye.  
Innovation is important, especially in such a forward-looking industry like crypto. Technological innovation can be transformational for businesses and consumers, but it must always be done within the guardrails of a) regulation and b) a safe and secure environment.
By using a layered approach and combining different identification methods, crypto platforms can be assured their customers are who they say they are. The responsible use of biometrics, when combined with video identification, in addition to collecting official documents forms part of a solid and robust KYC process.
Automated identity verification, powered by artificial intelligence and combined with screening mechanisms and geolocation checks, provide an unparalleled solution to mitigate risks brought by fraudsters trying to circumvent KYC processes. Adhering to KYC and AML requirements should be logical for every crypto platform, wherever they want to operate, especially whilst regulatory frameworks are still being finalized.
Putting the KYC into crypto.
KYC processes are an integral part in ensuring crypto exchanges can protect themselves and their customers from fraud and money laundering, even amid an evolving crypto regulatory landscape. Having these controls in place will protect investors from financial losses and add stability to a notoriously volatile market.  
IDnow's highly configurable identity verification solutions work across multiple regulations, industries and use cases, including crypto. Whether automated or expert-assisted, its online identity-proofing methods have been optimized to meet the strictest security standards and regulatory requirements without compromising on customer conversion or consumer experience.
By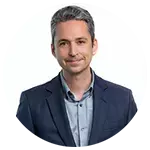 Jody Houton
Content Manager at IDnow
Connect with Jody on LinkedIn