Confused about which crypto regulations are applicable in the UK? Read on to discover all about the Travel Rule, MiCA, and UK's proposed regulatory regime.
Is crypto regulated in the UK? The short answer is "Yes." The longer answer is "Well, yes, kind of, but not really…"
Allow us to explain. In February 2023, in perhaps the clearest sign to date that the UK government was finally taking the challenges and opportunities of the crypto industry seriously, HM Treasury released a consultation paper, 'Future financial services regulatory regime for cryptoassets.' , which is being billed by many as UK's answer to MiCA.
Watch our Global Head of Crypto and Fintech, Jason Tucker-Feltham attempt to explain the proposed regime, in 90 seconds or less.
Is crypto regulated in the UK?
While firms await rules outlined in MiCA and the UK's proposed crypto regulatory regime (expected 2024), crypto firms that wish to operate in the UK must register with the Financial Conduct Authority (FCA), and therefore comply with the Money Laundering, Terrorist Financing, and Transfer of Funds Regulations 2017 (including the FATF guideline amendments). Only firms with appropriate Know Your Customer (KYC) processes, source of funds checks, and proof of funds checks, can be registered to ensure no illicit money is coming through the system.
At the beginning of 2023, out of 300 applications to the FCA, only 41 had become registered. FCA spokesperson, Charles Randell, Chair of the FCA and PSR said that more than 80% of crypto firms that had begun the process to become registered had either withdrawn their applications or been rejected. The most common reasons for not passing were that they did not meet the required AML standards.
Despite the UK no longer being legally required to follow the rules outlined in the EU's Fifth Anti-Money Laundering Directive (5AMLD), the UK did decide to transpose the cryptocurrency regulation criteria from 5AMLD and 6AMLD into domestic legislation. Other relevant rules include the Financial Promotions Regime, which is currently under consultation, and the Financial Services and Markets Bill, which includes stablecoin regulation.
What is the UK's 'Travel Rule'?
From September 1, 2023, crypto firms operating in the UK will be required to store, verify, and share all information regarding crypto transfers, as per the 'Travel Rule'.
Although well established among traditional financial service providers, the Travel Rule was extended to incorporate crypto activities in the revised Transfer of Funds regulation, which alongside MiCA, was officially officially published in the European Official Journal on June 9, 2023. 
The Financial Action Task Force (FATF), regarded as the global money laundering and terrorist financing watchdog, recently acknowledged the challenges associated with setting adoption and enforcement timelines across different juristictions and regions. Each FATF member state is currently madating travel rule compliance.
In the UK, the Financial Conduct Authority (FCA) has outlined what it expects from firms:
Take all reasonable steps and exercise all due diligence to comply with the Travel Rule.
Assume responsiblity for complying with the Travel Rule, even when using third-party suppliers.
Comply with the Travel Rule when sending or receiving a crypto to a firm in any jurisdiction that has implemented the Travel Rule.
Regularly review the implementation status of the Travel Rule in other jurisdictions and adapt business processes as appropriate.
The 77-page paper features information on the current regulatory landscape for cryptoassets, definitions of different types of cryptoassets, and geographic scope of cryptoasset activities.
As well as more general guidelines regarding cryptoasset investment advice and portfolio management, the new consultation paper sets out a proposed policy approach to bringing cryptoasset activities into the UK regulatory perimeter. For example, it suggests that most initial coin offerings be considered securities offerings, which would mean the equivalent of client asset segregation requirements be applied to crypto firms. As such, future proposed crypto regulatory requirements would fall under the UK's Financial Services and Markets Act 2000.
"Up until now, the direction of travel for UK cryptoasset regulation has been anything but clear. A balanced and well thought out regulatory framework will likely lay the foundations in support of the UK becoming a major global crypto hub. The latest developments are music to the ears of traditional financial institutions, as clear rules for conducting crypto business in and out of the UK provides a level of certainty not yet demonstrated by the jurisdiction," said Jason.
IDnow's feedback on UK's proposed crypto regulations.
The consultation paper allows people inside and outside Parliament to provide feedback on policies and legislative proposals contained therein. Our crypto regulatory experts, Rayissa Armata and Jason Tucker-Feltham pored over the consultation paper, submitting feedback, and answering several of the 52 questions, including:
Do you agree with the proposed territorial scope of the regime? If not, then please explain why and what alternative you would suggest.
Financial activities are increasingly becoming more digital and cross border, so crypto activities are within scope. Regulators should consider both national requirements and global standards that aim for interoperable activities and minimize risk.
What steps can be taken to encourage the development of RegTech to prevent, detect and disrupt market abuse?
IDnow agrees that there is a need for further collaboration between firms, regulators, and enforcement agencies to develop RegTech solutions that can help detect, prevent and disrupt market abuse. IDnow would encourage sandbox initiatives that can explore ways to enhance remote KYC applications that can be used in both centralized (off chain) and decentralized (on chain) transactions.
What other best practices exist today within DeFi organisations and infrastructures that should be formalized into industry standards or regulatory obligations?
On-chain KYC platforms allow for a level of transparency and accountability that had not previously been possible for DeFi platforms. For platforms where there is a significant risk of money-laundering, on-chain KYC could help mitigate this risk. 
Next steps on the UK journey toward crypto regulation.
Now that the consultation period is over, the next step will be to review contributions before establishing a clear regulatory framework that supports innovation and protects consumers. How closely the final version will resemble the EU's crypto regulatory framework, MiCA, remains to be seen. What is very unlikely, though, is it coming into force before MiCA does, in 2024.
For more information, read our 'The great UK balancing act: Operating in a brave new world of crypto regulations.' blog.
Putting the KYC into crypto.
KYC processes are an integral part in ensuring crypto exchanges can protect themselves and their customers from fraud and money laundering, even amid an evolving crypto regulatory landscape. Having these controls in place will protect investors from financial losses and add stability to a notoriously volatile market.
IDnow's highly configurable identity verification services for crypto work across multiple regulations, industries and use cases, including crypto. Whether automated or expert-assisted, its online identity-proofing methods have been optimized to meet the strictest security standards and regulatory requirements without compromising on customer conversion or consumer experience.
For more insights into the world of crypto, including 2023 trends, check out our Fintech Spotlight Interview with Jason Tucker-Feltham.
By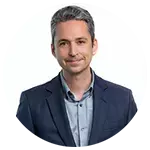 Jody Houton
Content Manager at IDnow
Connect with Jody on LinkedIn
Preparing for the known: Operating in a world of crypto regulation.
Download to discover how UK crypto exchanges can prepare for the brave new world of crypto regulation.
Get your free copy