Here's what crypto asset service providers need to know about the newly ratified MICA crypto regulatory framework.
The Markets in Crypto Assets (MiCA) regulation, which received a majority 517 votes from European Parliament lawmakers in favor of the crypto licensing regime in April 2023, aims to protect investors and preserve financial stability, while allowing for greater innovation in the crypto asset sector. MiCA is also likely to attract operators and users to the market, as it is the first regulatory framework for crypto asset service providers (CASPs) at EU level.
What is the meaning of MiCA?
MiCA is a regulatory framework for crypto assets traded on digital platforms. It covers three types of crypto assets: Utility tokens, which provide access to goods or services;- payment tokens, which are used as a means of payment or can be traded for other MiCA-regulated tokens; and e-money tokens, which are backed by fiat currencies and used to make electronic payments.
What are the main objectives of MiCA?
MiCA has established rules for the issuance, admission to trading, and operation of crypto assets, as well as requirements for the providers of crypto asset services. The European Blockchain Partnership (EBP) has been set up to specifically promote cooperation between member states on blockchain technology.
Provide legal certainty for crypto assets that are not covered by current European financial regulation;
Bring all crypto-asset issuers and crypto-asset service providers (CASPs) under one regulatory licensing framework;
Replace current national regulation for crypto-assets that are not covered by European regulation;
Create a specific regulatory framework for stable coins.
What are the benefits of MiCA?
MiCA has a number of benefits, including better regulatory clarity for CASPs in the EU, improved investor protection, enhanced financial stability, and the promotion of innovation. MiCA will also make it easier for member states to cooperate on blockchain technology, as the EBP will provide a forum for discussion and exchange of best practices.
MiCA will impact all CASPs offering services to clients in the EU. This includes exchanges, custodian wallet providers, issuers of initial coin offerings (ICOs) and other CASPs. MiCA will not apply to persons who buy or sell crypto assets for their own account.
In our recent webinar, 'How MiCA will affect DeFI and crypto opportunities in the EU and UK' participant, Manoj Peiris, Legal Counsel at FS Regulations, said: "MiCA is groundbreaking because it's effectively the first piece of uniformed regulation that gives a element of clarity on what you need to do in order to get a license to provide your service."
What does this mean for non-European crypto service providers?
MiCA will not apply to non-European crypto service providers unless they target EU investors or offer their services in the EU. However, national competent authorities in the EU may require non-European crypto service providers to obtain a MiCA authorization if they provide cross-border services into the EU.
Countries, such as the UK are devising their own national regulatory framework for the crypto market. Read more on UK's proposed crypto regulations in our blog.
The MiCA regulation is a welcome development for the crypto industry as it brings more clarity to the regulatory landscape and protects investors from financial losses.
How will MiCA play into AML regulation?
MiCA will complement the EU's existing Anti-Money Laundering Directive (AMLD) by providing a specific regulatory framework for crypto-assets. MiCA will require CASPs to put in place AML measures, such as Customer Due Diligence and reporting of suspicious transactions. MiCA will also allow national competent authorities to exchange information on suspected money laundering or terrorist financing activities involving crypto assets. 
The European Commission needs to implement further acts to specify certain technical requirements for MiCA-regulated activities. It was ratified by the European Parliament in April 2023, and is expected to come into effect by 2024. 
CASPs are recommended to stay up to date with MiCA, and consult with a legal advisor to ensure they remain compliant.
Other interesting crypto reads
Want to learn more about the regulation of crypto assets, then check out our following articles:
Or visit our crypto industry page to learn more about KYC solutions for crypto service providers
By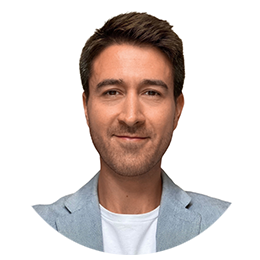 Jason Tucker-Feltham
Head of Crypto Sales at IDnow
Connect with Jason on LinkedIn