Ontario's iGaming market has witnessed rapid growth since opening to private gaming operators in 2022. With an industry-envied regulatory framework, now is the time to enter the lucrative market.
It's been a little over a year since Ontario decided to permit private gaming operators the chance to offer online gaming services in April 2022.
Sports betting regulation in Canada differs depending on local governments, with each province having authority over the regulations in their jurisdiction; Ontario is no different in that regard. Where Ontario does differ from other Canadian provinces is that they are the only province that doesn't require residents to use government-owned lottery and gaming corporations' platforms.
Since opening the market to private gaming operators, 45 Ontario operators have taken steps to comply with Ontario's high standards of game integrity and player protections. The AGCO has also approved over 5,000 certified games for use in the province in the last year alone.
According to a study conducted in March 2023, over 85% of participants had gambled via regulated Ontario gambling platforms. This is an impressive majority, especially considering that around 70% of all online gambling was done so via unregulated sites before the launch of the open market.
For more information on why Ontario is a natural market for European operators to expand in, read our 'iGaming Ontario – a promising market for European operators?' blog.
Key iGaming regulations in Ontario.
One of the most pivotal steps in Ontario's journey toward becoming a profitable and desirable gaming market came in 2021, when the C-218 bill was passed by Ontario lawmakers.
C-218 allows players to make single bets, rather than the previously allowed combination-only betting, this adds increased flexibility and opportunity for both operators and bettors, as single bets make up a sizeable portion of gambling activity and are some of the simplest to both place and offer.

In July 2021, shortly after the passing of C-218, iGaming Ontario (iGO) was created – a body to conduct and manage iGaming in Ontario, serving directly as a subsidiary of the pre-existing Alcohol and Gaming Commission of Ontario (AGCO). Applications with iGaming Ontario and AGCO can run concurrently.
The aim of iGaming Ontario is to enter into agreements with operators, allowing them to offer online gaming experiences to residents of Ontario, as long as they are compliant with the new legal code and provincial law. One of the four iGO and AGCO's market objectives is consumer protection, which is defined on iGO's website as the following:
Ensure safe and responsible play, and game integrity

Prevent underage access

Ensure private operators comply with applicable laws, including compliance with Anti-Money Laundering (AML) rules and regulations, and compliance with relevant privacy and information security laws
The Registrar's Standards for Gaming contains information on Ontario's different iGaming rules and regulations. These are largely based on existing standards of Ontario's regulatory body, AGCO.
Canada's iGaming sector is also subject to the Proceeds of Crime and Terrorist Financing Act (PCMLTFA), which is regulated by the Financial Transactions and Reports Analysis Centre (FINTRAC).
Most importantly, there are a strict set of Know Your Customer (KYC) requirements. Operators are required to maintain internal AML operating procedures that comply with Canadian federal regulatory requirements, which include a wide range of rules and regulations, such as reporting suspicious transactions, prohibited players, and much more.
Additionally, there are detailed KYC requirements in place, such as in-depth identity verification standards. This means players will have to provide official government documents, recent photo or selfies, and liveness to verify their identity during the registration process.
Why Ontario's iGaming model will be an industry game changer.
Download to discover how IDnow can help you tackle Ontario's complex iGaming market.
Get your free copy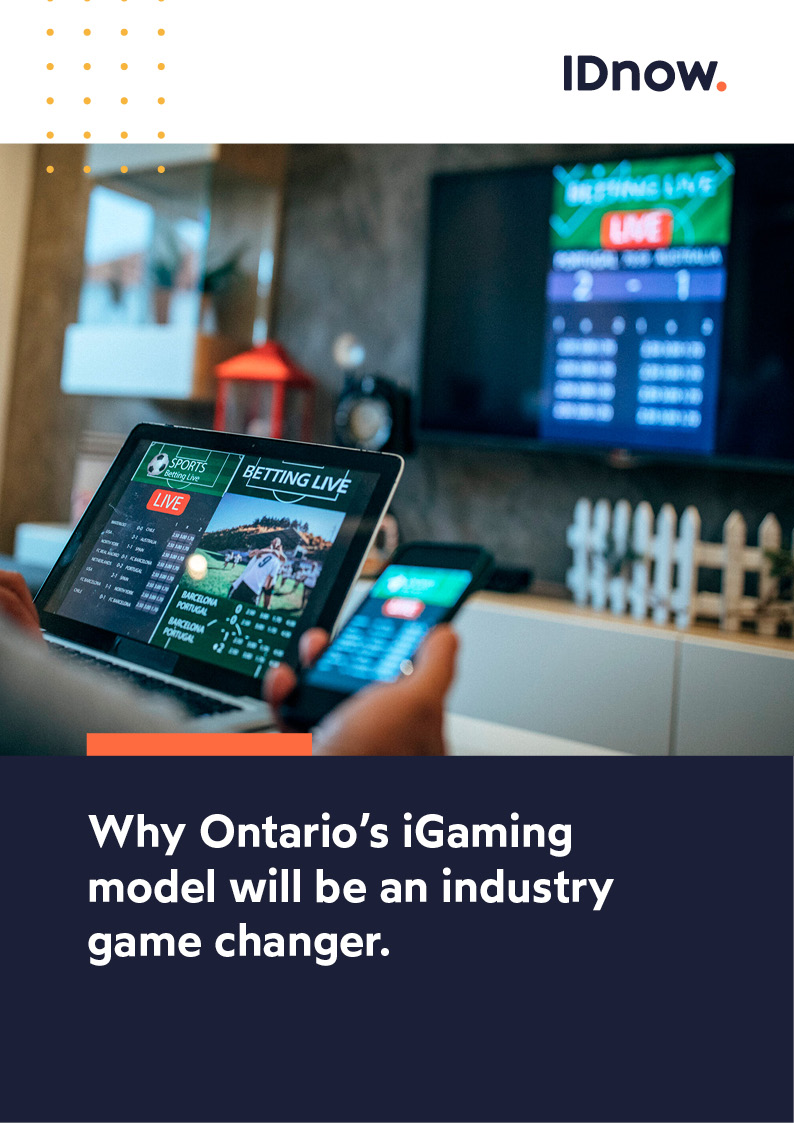 5 steps to becoming a regulated gaming operator in Ontario.
1. Apply for registration with the AGCO (Execute letter of agreement with iGaming Ontario)
2. Set up regulatory reporting with AGCO. Provide Technology Complicance Confirmation to AGCO (AML & FInancial Information Submissions)
3. Obtain registration from AGCO
4. Application processes can be completed within a few weeks, if applications are well prepared, then iGO and AGCO are very responsive
5. The most difficult part of the application process is the risk assessment stage
Becoming compliant with Ontario's iGaming regulations
Considering the depth and complexity of iGaming requirements in Ontario, entering the region as an operator may prove to be difficult. Operators will have to meet strict PCMLTFA and FINTRAC standards, as well as go above and beyond those to meet iGaming Ontario-specific regulations.
Key barriers will also include meeting iGO's AML and KYC program requirements, which could require operators to do complete overhauls of data storage, tracking, and verification systems. This is something that has already been a hot topic around the world, with more and more regulators calling for stricter iGaming systems and regulations. A good example of this were the changes for operators in Germany which was challenging to say the least. Having experienced partners in a situation like this will be key to success.
Player onboarding requirements include:
Players must be 19+, physically based in Ontario

Politically Exposed Person (PEP) checks need to be passed

Personal information, including occupation must be collected

Third-party providers are needed for onboarding for initial checks
One solution to meeting compliance and regulatory challenges is by working with an identity verification partner like IDnow. As an identity verification specialist, IDnow has the experience and tools to aid operators in entering new markets. This is done with the help of our automated identity verification service that quickly and securely verifies users identities, while being completely AML compliant.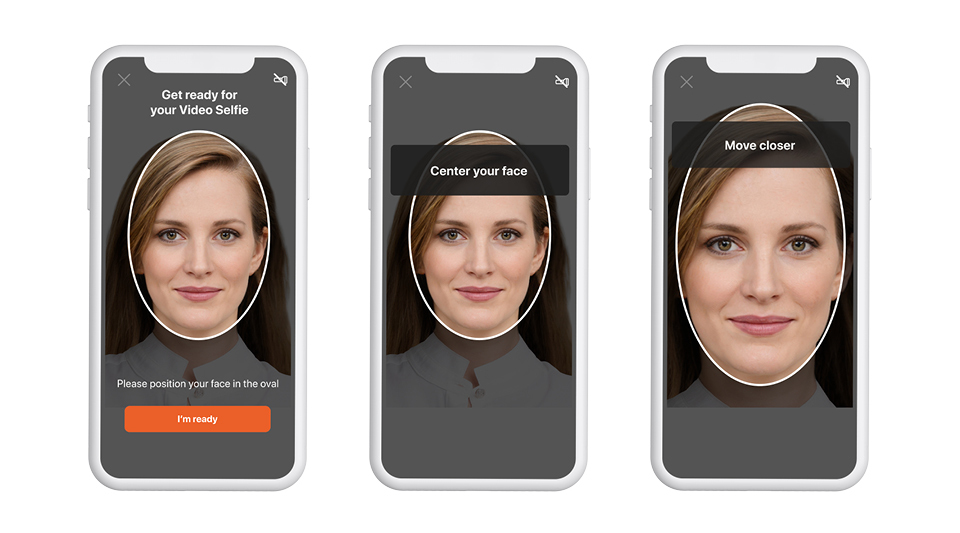 IDnow's highly configurable identity verification services for gaming work across multiple regulations, industries and use cases, including gaming. Whether automated or expert-assisted, our online identity-proofing methods have been optimized to meet the strictest security standards and regulatory requirements without compromising on customer conversion or consumer experience.
Our proprietary AI-powered fraud technology can verify users' identities in minutes, while remaining fully AML-compliant. All users need is a mobile phone, and we guide them through the rest, including Ontario's and FINTRAC standards, with official document, selfie, and liveness verification.
With years of experience and compliance support for over 195 countries, our automated identity verification service is not only a great tool for making entry into Ontario simpler, but also further expansion in the ever-growing iGaming industry.
By

Roger Redfearn-Tyrzyk
Director Global Gambling & Sales UK at IDnow
Connect with Roger on LinkedIn