The online sports betting market in Ontario, Canada is seeing rapid expansion after lawmakers passed a bill (C-218) in June 2021, removing the prohibition of single-game betting in Canada.
This bill allows players to make single bets, rather than the previously allowed combination-only betting.
The result of this bill is hugely increased flexibility for both operators and bettors, as single bets make up a sizable portion of gambling activity and are some of the simplest to both place and offer.
Sports betting regulation in Canada comes down to local governments, with each province having authority over the regulations in their jurisdiction and Ontario is no different.
Key iGaming regulations in Ontario
In July 2021, shortly after the passing of C-218, Ontario created iGaming Ontario (iGO) – a body to conduct and manage iGaming in Ontario, serving directly as a subsidiary of the pre-existing Alcohol and Gaming Commission of Ontario (AGCO).
The aim of iGaming Ontario is to enter into agreements with operators, allowing them to offer online gaming experiences to residents of Ontario, so long as they are compliant with the new legal code and provincial law. One of the four iGO and AGCO's market objectives is consumer protection quoted on iGO's website in three bullet points:
Ensure safe and responsible play, and game integrity
Prevent underage access
Ensure compliance by private operators with applicable laws, including compliance with anti-money laundering rules and regulations and compliance with relevant privacy and information security laws
A full list of the Registrar's Standards for Gaming details what is expected of operators and what kind of rules and regulations are being enforced for iGaming in Ontario. These are largely based on existing standards of Ontario's regulatory body, AGCO, and there are some key things to note for operators.
Canada's iGaming sector is also subject to the Proceeds of Crime (Money Laundering) and Terrorist Financing Act (PCMLTFA), which is regulated by the Financial Transactions and Reports Analysis Centre (FINTRAC). Although, iGaming Ontario has established a strict set of regulations, which go beyond the basic FINTRAC requirements.
Most importantly, there are a strict set of anti-money laundering (AML) regulations and Know Your Customer (KYC) requirements. Operators are required to maintain internal AML operating procedures that comply with Canadian federal regulatory requirements, which include a wide range of rules and regulations, such as reporting suspicious transactions, prohibited players, and much more. Read on: iGaming Ontario – a promising market for European operators?
Additionally, there are detailed KYC requirements in place, such as in-depth identity verification standards. This means players will have to provide official government documents, recent photos (or selfies), and liveness (such as a video) to verify their identity during the registration process.
Why Ontario's iGaming model will be an industry game changer
Learn in our ebook how IDnow can help tackle Ontario's complex iGaming market.
Download now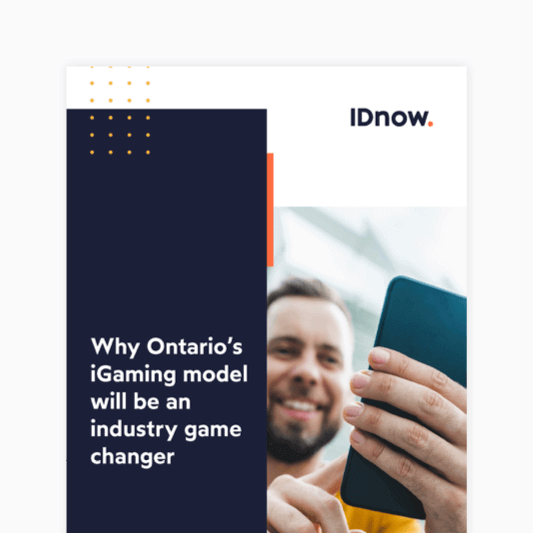 Becoming compliant with Ontario's iGaming regulations
Considering the depth and complexity of iGaming requirements in Ontario, entering the region as an operator may prove to be difficult. Operators will have to meet strict PCMLTFA and FINTRAC standards, as well as go above and beyond those to meet iGaming Ontario-specific regulations.
Key barriers will also include meeting iGO's AML and KYC program requirements, which could require operators to do complete overhauls of data storage, tracking, and verification systems. This is something that has already been a hot topic around the world, with more and more regulators calling for stricter iGaming systems and regulations. A good example of this were the changes for operators in Germany which was challenging to say the least. Having experienced partners in a situation like this will be key to success. 
One solution to overcoming this is working with an identity verification partner like IDnow. As an identity verification specialist, IDnow has the experience and tools to aid operators in entering new markets. This is done with the help of AutoIdent – an AI-powered verification tool that quickly and securely verifies users identities, while being completely AML compliant.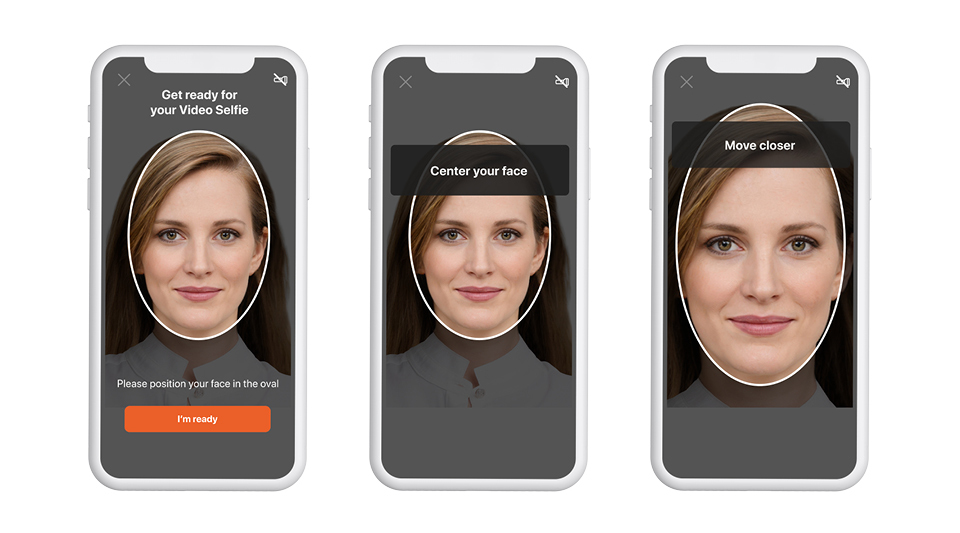 AutoIdent is very well suited to the FINTRAC standard set by Ontario by already supporting verification processes that include document verification, selfie and liveness detection, while also being backed by an experienced team with years of success and experience globally in the iGaming industry.
Of course, there are also other ways to become compliant with Ontario's regulations, such as adjusting things like the onboarding process, looking at AML reporting requirements, and much more that is required by iGO. Depending on an operator's current systems, this could be an expensive and time-consuming process.
Whichever way operators choose to tackle Ontario's regulatory climate, it will be a complicated and tough battle to become compliant in a reasonable timeframe.
However, utilizing an identity verification partner to help smooth the bumps in the road and provide a guiding hand will prove to be an incredible advantage. KYC and AML should not be a burden, but an enabler for your success.
By

Roger Redfearn-Tyrzyk
Director Global Gambling & Sales UK at IDnow
Connect with Roger on LinkedIn