The Trend Report: Identity Fraud 2022 – IDnow's annual report into the challenges and trends from the seedy underworld of identity fraud – is out now, and ready to be downloaded.
As everyone's online presence continues to increase, along with their reliance on digital services, identity fraud has never been a more pressing concern, for consumers and for businesses.
Data from the Federal Trade Commission reveals a 70% increase in fraud losses (US$5.8 billion) in 2021 compared to the previous year.
The situation in Europe fared no better, with the British public exposed to several Covid-related identity fraud scams involving fake PCR tests and vaccine passes throughout the year. Meanwhile, in Germany, financial supervisory authority, BaFin identified an increasing number of cases involving fake job offers, where 'recruited employees' were asked to open bank accounts for test purposes.
"To prevent these frauds, the requirements for remote identity verification need to be further harmonized and standardized on an institutional level, for example European Telecommunications Standards Institute, across Europe. This will allow identification verification (IDV) providers such as the IDnow Group to leverage state-of-the-art IDV technology combined with the expertise of fraud experts," Persen added.
Download the Trend Report: Identity Fraud 2022 to learn all about the newest fraud and identity theft trends, including army romance scams. Thankfully, the report also contains invaluable information on how, using high assurance verification solutions, organizations can protect the identity of their customers, thereby preventing fraud, whatever the industry, whether finance, insurance, mobility, gaming, esports, travel, or crypto. Check out the report today to discover the benefits of IDnow's VideoIdent, which offers seamless online identification via expert-assisted video chat.
Read more about the UK government's recent fraud strategy, and the responsibility that operators bear in our 'UK declares war on fraud, calls on technology giants to join the fight.' blog.
When you finish, check out our interview with David Gyori, CEO of Banking Reports for the latest UK fintech trends.
By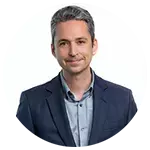 Jody Houton
Content Manager at IDnow
Connect with Jody on LinkedIn
Trend Report: Identity Fraud 2022
Download the
Trend Report: Identity Fraud 2022
to discover the newest fraud and identity theft trends, and how assurance verification solutions can enable  organizations to protect the identity of their customers.
Get your free copy