Recap of recent IDnow 'The State of Micromobility Regulations 2023' webinar.
Our April webinar, which explored the current state of micromobility regulations, could not have happened at a more interesting time for the industry, following the recent Paris escooter ban.
Moderated by Oliver Bruce, Co-Host of The Micromobility Conference & Podcast, the hour-long session welcomed industry insiders and experts Usman Abid, Senior Product Manager at Tier, Martin Lefrancq, New Mobility Policy Advisor at Brussels Mobility, Felix Aumair, Head of Customer Success at GoUrban, along with our very own Michael Holland-Nell, Senior Sales Manager Mobility at IDnow.
Micromobility, no matter the type, can significantly reduce carbon emissions and create a less congested mobility system. Despite it being the key to many transportation problems, it is still a controversial topic.
What happens in Paris, stays in Paris?
With the escooter ban fresh in people's minds, it was natural for the group to start by sharing their opinions on how it would likely impact not only electric scooters in major cities but the wider micromobility landscape in the rest of Europe.
Surprisingly, it was a mixed bag of opinions, with some participants pointing out that it would likely heap additional pressure on mobility operators, who would be forced to play the waiting game while other cities decide whether to follow suit with a ban or not.
Despite the recent happenings in Paris, Michael said that there was no time to waste, and operators should seize the opportunity to enter the growing micromobility industry, "Now is a good chance to invest more and have a bigger focus on these kinds of topics to improve and develop micromobility services in the future.''
The relationship between technology and regulations.
Later in the webinar, Felix and Michael discussed what measures and technology micromobility providers could implement to improve user compliance with regulations and ensure responsible use of their services.
Shaping the future of a safer, more sustainable mobility future.
Later in the webinar, discussions shifted from regulations to the role that micromobility could play in addressing urban congestion, and how this can be better communicated to policymakers and the public.
Martin mentioned how there have been huge changes over the years regarding sustainable urban mobility in Brussels.
"Micromobility is forecasted to help reduce carbon emissions in our cities by 30-50% by 2030,'' said Usman.
Before the webinar ended with a Q+A session with the audience, the panel covered the key trends and developments that will shape the regulatory landscape in the coming years.
Predictions ranged from the importance of free-floating, dedicated parking zones to why micromobility needs to have a consistent regulatory framework that is only part of a broader ecosystem. Michael said that the very future of cities was dependent on the success of micromobility, citing the need for collaboration between key stakeholders (users, city governance, operators and regulators) to ensure regulations offer a safer and balanced mobility experience for everyone.
To watch the full-length webinar on-demand, click 'The State of Micromobility Regulations in 2023' webinar.
By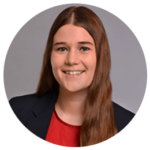 Kristen Walter
Content Marketing Associate
Connect with Kristen on LinkedIn
Trend Report: Mobility
Download our ebook to find out more about where micromobility is headed.
Get your free copy