We sit down with our Director of Global Gambling & Sales, Roger Redfearn-Tyrzyk to discuss the challenges of complying with multi-geographical regulations, why the era of black-market operators is coming to an end, and which gambling trends to bet on in 2023.
Digital identity proofing has become an essential part of every sector's digital offering. Although the application of identity proofing technology may be similar, how important is it to be aware of the intricacies of a particular industry, for example with gambling and offering solutions that promote responsible use?
I would say there's two sides to this. On one hand you have the supply side, and on the other side you obviously have the operator side. On the supplier side, it's important to be aware of where the industry is, what the industry is doing, and what the use cases are.
Our solutions are being used by operators to make their lives easier, to make the players' lives easier and safer, and at the same time prevent any harm or any wrongdoing. Nowadays, the regulations are very tight and rightly so, especially with regards to protecting minors from underage gambling, and those who may develop a gambling addiction.
So, it is very important that we as suppliers know what to offer, how to offer it, and whether the solution can do enough.
KYC and identity verification is a business enabler for online gambling because operators don't see their customers face to face, so they don't know what kind of situation they are in, or what they're doing. The most superior identity verification experiences are safe, secure, and easy to use.
As KYC is regarded as an enabler, compliance should be at the top of every operator's mind, whether they're at C-level or account management, in fact everyone involved in the technical teams that implement those solutions need to be concerned with compliance.
As online gambling regulations change and evolve with such regularity, what difficulty does this present to operators, especially those that operate across multiple geographies?
It can be very challenging because in some countries, for example, Germany, if you wanted to get a gambling license, you would need to fill out the applications in German, which obviously restricts the ability for certain international organizations to enter the market, unless they have somebody on staff who can speak the language.
Regarding regulations, the biggest problem is that there are different ways to interpret certain rules or requirements. So, one company might read it one way, and another operator might see it another way, and that's a big problem. A good example is what you see with the Alcohol and Gaming Commision of Ontario (AGCO), which essentially regulates operators in Ontario; they've done a fantastic job with their regulation. They want to protect the players, but at the same time, they're also considering how to enable the operators to do that. 
If you are a clear and proactive regulator, like the AGCO, you will always get better results for that region, or that country.  
There are, unfortunately, many bad or frustrating examples of regulations, which may have four or five different interpretations of one paragraph. This does not do anyone any good because there will always be bad players and unscrupulous operators who want to grow quickly that will exploit those grey zones.
Gambling operators tend to be well prepared when it comes to these things. They use lawyers and consultants to make sure they are going down the right path and take steps to implement the right technology along the way.
So yes, it is challenging, but this is also what makes this sector so interesting, because there are always new challenges and new markets to enter, with different regulations and nuances.
Overall, I would say regulation is necessary, but it is extremely hard to find good regulation.
The new German gambling regulation: 2022 and beyond.
Download to get an overview of the various gambling regulations in Germany.
Get your free copy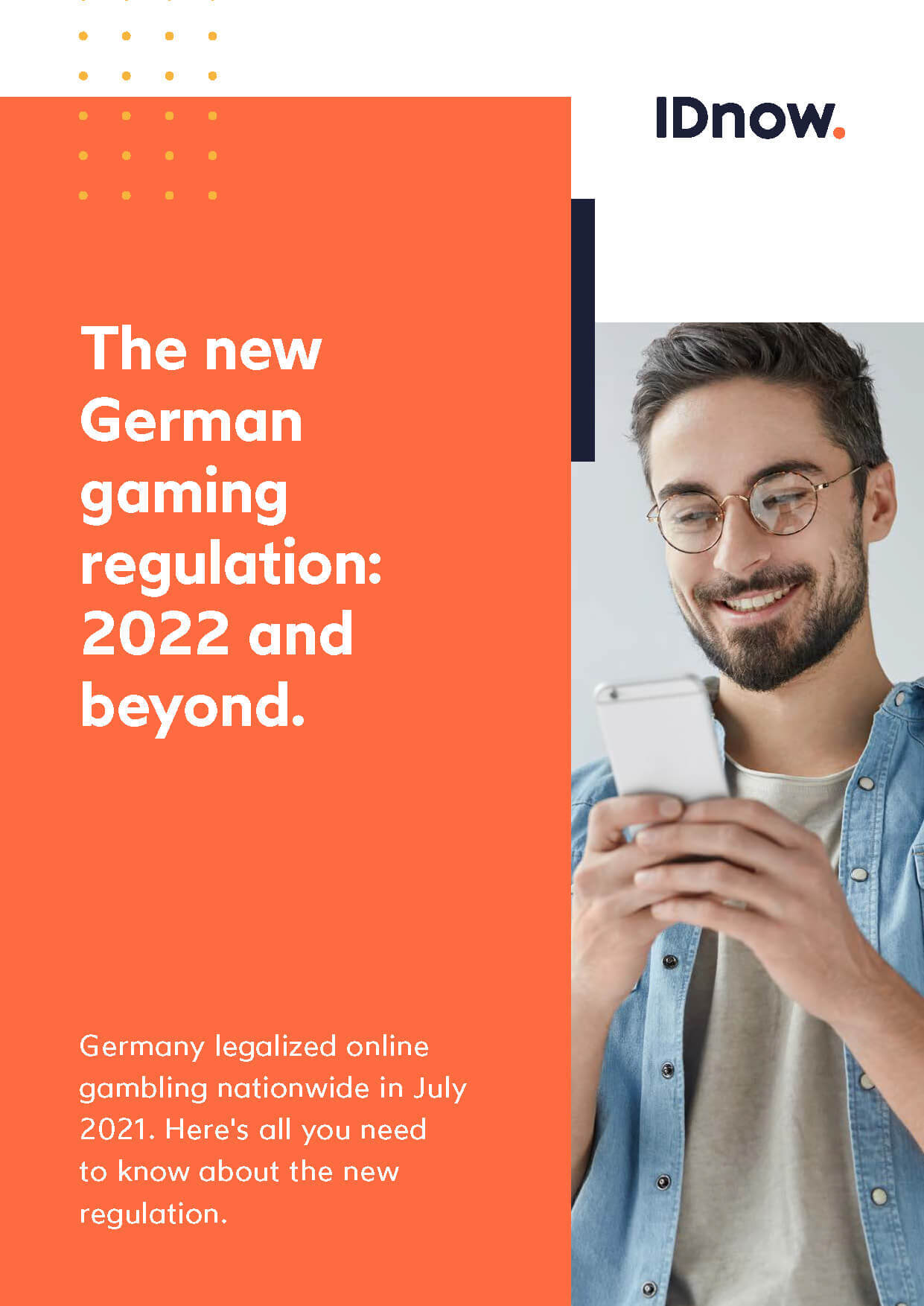 Are there any specific risks that operators should be aware of in the gambling sector, and how can operators protect themselves against them?
Bonus abuse is one example. This is where people create multiple accounts to get the sign-up bonus and then attempt to withdraw the money. Money laundering is another issue in certain countries, as is addiction, and feeding customers' addiction rather than providing information that helps them to stop. Operators need also to be wary of minors attempting to onboard using the details of their parents, as well as people just not being honest about who they are and what they do.
What can operators do? Well, there is great technology available now where identity verification providers and KYC providers can monitor how users are behaving. There is a lot of focus right now on behavioral screening of players and how to spot addiction a lot earlier than ever before. This involves monitoring after a customer is verified. Operators are now utilizing technology to perform the screening stage because doing it manually is no longer feasible. In fact, in certain regulations you are not even allowed to do it manually anymore.
I would even say that in some cases the gambling industry uses more tools, or more innovative applications of solutions than the financial industry, such as technology that can identify 'at-risk behavior', predict and prevent incidents of fraud and even customer churn.
Which region, or country would you say has a) the most developed and lucrative online gambling sector, and b) the most regulated? Is there a link between how much potential a country's gambling sector may have, and how regulated it is? 
Oh, yes, 100% the link is there. Bad regulation is not good for the players and not good for the operators. If you look in Germany, the tax is very high and player limitations are super strict. So, there's an argument that people are being forced into the black market, and that's not good for the country because obviously the government is not going to benefit from the associated tax, and secondly the players are not protected if they go to the black market.
The most developed and consistent regulation is probably the UK Gambling Commission, and the Malta Gaming Authority, both of which have been regulating online gambling for many years and making sure it's an attractive proposition for both the operator and the consumer – because to have a healthy market, you need to appease both sides. Of course, a national market needs protection, but it also needs tax revenue too; it needs to be commercially viable. You must strike a balance.
With gambling via offshore, unregulated gambling sites still a major problem within the industry, how can operators attract players away from unregistered sites? Are there any unique benefits that regulated operators can provide?
Regulated operators should promote their compliance with consumer protection laws, and all the aforementioned responsible gambling tools. One thing that regulated operators probably don't do enough of is mentioning consumer protection. However, adverts have changed in recent years to incorporate responsible gambling messages and moved away from promoting bonuses to showcasing responsible functionality like deposit limits and setting gaming time limits. I still think they could do more in terms of promoting regulation and consumer protection. I also believe the role of the regulator should bear some of this reasonability too.
Why do you think some bettors go to unlicensed, or offshore gambling operators as opposed to registered/ domestic platforms?
In Germany, for example, if you have gone over your deposit limit, you're not going to be able to play anymore within that country as deposit limits also often don't correspond to your withdrawals. So, let's say you have deposited €500 euros into your account, and you've won €20,000, your deposit limit is not adjusted. It's fixed as standard.
This doesn't make sense, because some people gamble for a living, so if they can't continue to play, they're obviously going to go to a black-market operator. Also, regulation forbids certain amounts of bonuses you can give out. An interesting situation is in the New York-New Jersey area, where you won't see any adverts for bonuses in New York, but on the tunnel to New Jersey, which is just a few hours away, you will see many adverts and billboards promoting bonuses.
What online gambling trends do you foresee in 2023?
I think 2023 will be all about responsible gambling, and I expect a lot of regulators to start introducing regulations to promote this.
Responsible gambling will be the biggest thing in 2023, especially in the current economic situation where we are heading into uncertainty.
The second trend to affect the industry in 2023 is going to be a focus on the customer experience, and operators providing an experience rather than just an account to transfer your money into. There's also going to be a lot more innovative uses of technology. In our industry, we obviously speak with a lot of operators, and some of those solutions are mindboggling. I also think that online gambling will seek to replicate the social aspect of traditional gambling, like the experience of visiting casinos with friends. So, operators will be able to play with friends online and share the winnings online.
Personally speaking, I hope in 2023, digital IDs will take further strides forward because we probably spend more time in the digital world than in the physical world where we actually use physical IDs.
Why do you think online gambling and crypto has struck up such an unhealthy relationship?  
Crypto casinos are not very popular, so I don't think crypto will remain in the gambling market for too long time. Right now, crypto is being used with some of the black marketplace platforms.
Today, the most famous online casino is a crypto casino, which is being endorsed by big celebrities, and is an unregulated casino. However, in my opinion, I don't think any major operator will be offering crypto anytime soon.
All the operators that we work with are heavily AML-regulated, KYC-regulated, and will not be able to bypass such regulations by offering crypto payments.
From the perspective of an operator, they will have to perform a KYC check to verify a person either way. Every regulator has a certain deposit limit, so users will have to provide the source of their funds, and that will be either via bank statements, or crypto exchange statements.
Find out what our Head of Crypto Sales, Jason Tucker-Feltham had to say when we asked him the same question in the "MiCA will pick up where MiFID left off." interview.
If you're interested in more insights from industry insiders and thought leaders, check out one of our interviews from our Fintech Spotlight Interview series below.
By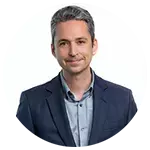 Jody Houton
Content Manager at IDnow
Connect with Jody on LinkedIn