Automation of KYC is not only making processes faster and safer, it is also improving the customer experience. Is it finally safe to say the future of KYC will be digital?
As increasing numbers of tasks and services migrate online, automation continues to replace manual processes. As more and more regulators begin to permit the use of eKYC methods, its potential, especially in financial services, continues to grow.
What is KYC?
A quick recap on KYC is helpful before we look at eKYC. "Know your Customer," or KYC, is the process of verifying the identity of customers. It is about knowing and trusting the identity of a customer and their financial transactions. KYC protects the financial institution, its customers and wider markets from fraud, money laundering and other types of financial crime.
KYC takes place whilst onboarding a new customer, but it should also remain an important ongoing element throughout the customer relationship.
What is eKYC?
There has been a rapid increase in digitalization in most industries over recent years. Banking and financial services have been at the forefront of this, with more customer interaction and other processes moving online.
In general, eKYC refers to the digitalization and automation of KYC processes. It is the digital and remote transposition of traditional KYC processes – automated, online and paperless.
Transitioning to a fully digital KYC process.
Nowadays, as customers open accounts online and tend to access services digitally, there is much less need than to visit physical bank branches. In fact, the number of bank branches in the UK has fallen by more than half in seven years. The COVID pandemic has only fast-tracked a transformation that was already well underway, with a recent study by McKinsey suggesting companies are now seven years ahead in digital transformation than post-pandemic.
The digitization of financial services applies to different areas, many of which were deemed difficult to digitize not that long ago. Improvements in technology and artificial intelligence, combined with an urgent need for remote connection, have made so much more possible in the online world.
In the not-too-distant past, to onboard a new customer through the KYC process, the customer would need to present physical identity documents and other evidence in person, at a branch location. Thanks to eKYC, however, onboarding can now be performed online.
However, that's not all, eKYC is not only paperless customer onboarding and checking of identity documents, but ongoing KYC and AML monitoring, and the facilitation of digital signatures.
As KYC is a highly regulated area, and financial institutions are mandated by law as to which processes they can use, regulation has been key to the expansion and development of eKYC. Techniques like video and biometric verification, and the use of electronic signatures, are increasingly being accepted by regulators, which further showcases increased trust placed in eKYC and its ability to deliver more secure KYC processes.
The benefits of eKYC.
Faster processes.
Anything that becomes automated and digital usually becomes faster. This is a key benefit of KYC – onboarding and verification of customers with eKYC can take just minutes rather than days or even weeks when handled manually.
Improved customer experience.
Verifying customers in real-time is great for the customer experience. Financial institutions want customers to be able to access products and services as quickly as possible, and the customer wants an easy and friction-free experience, while still being robust and secure. In fact, a Thomas Reuters survey found that 89% of corporate customers had a bad experience with KYC processes – to the point that 13% changed banks.
Improved conversion rates.
Ultimately, faster and improved experiences lead to an increase in the conversion rate of customers – a vital measure for any financial institution.
More secure KYC.
As well as being fast, eKYC is also secure, as it meets, or in some cases exceeds, the security of traditional manual processes by following all relevant regulations, including AMLD and eIDAS.
Flexible and adaptable processes.
As regulations change and technology improves, eKYC processes and workflows can be easily adapted. Many eKYC platforms are modular, allowing the simple integration of additional functionality.
What does an eKYC process look like?
The eKYC process is the digital transposition of the traditional manual KYC process. It is fast – with verification taking minutes rather than days or weeks. It is also seamless for the customer, with verification taking place in real-time. This keeps customers engaged and leads to a much-improved conversion rate.
Processes make use of several different technologies and verification methods. These will appear seamless to the customer, but be automated and well-built into the process. Techniques used include video-based identification, biometrics, and the reading of NFC cards.
What are the use cases of eKYC?
eKYC replaces standard KYC and can be used throughout the KYC process and the customer relationship. It is used to onboard customers, conduct due diligence, and carry out continued monitoring. This includes the following use cases:
Video KYC.
This was one of the first eKYC methods to be developed. Customers can be verified by comparing live video with identity documents, with automatic verification now possible. When likeness is unclear or regulators require it, manual video-based verification can be used.
Document verification.
Capturing and verifying images of identity documents is another use case of eKYC. AI techniques are used to verify the authenticity of several different types of documents.
Digital due diligence.
KYC procedures require a risk assessment to be carried out to determine the likelihood of a customer (both individual and corporate) being involved in financial crime or money laundering. While such checks would require lengthy manual searches and document checking in the past, much of this can now be automated through eKYC.
Fraud detection and ongoing monitoring.
A final consideration for eKYC is its ongoing involvement in customer monitoring. Effective KYC requires not just an initial assessment of a customer, but ongoing monitoring (against watchlists, PEP and sanction lists) throughout the relationship. With eKYC much of this can be automated.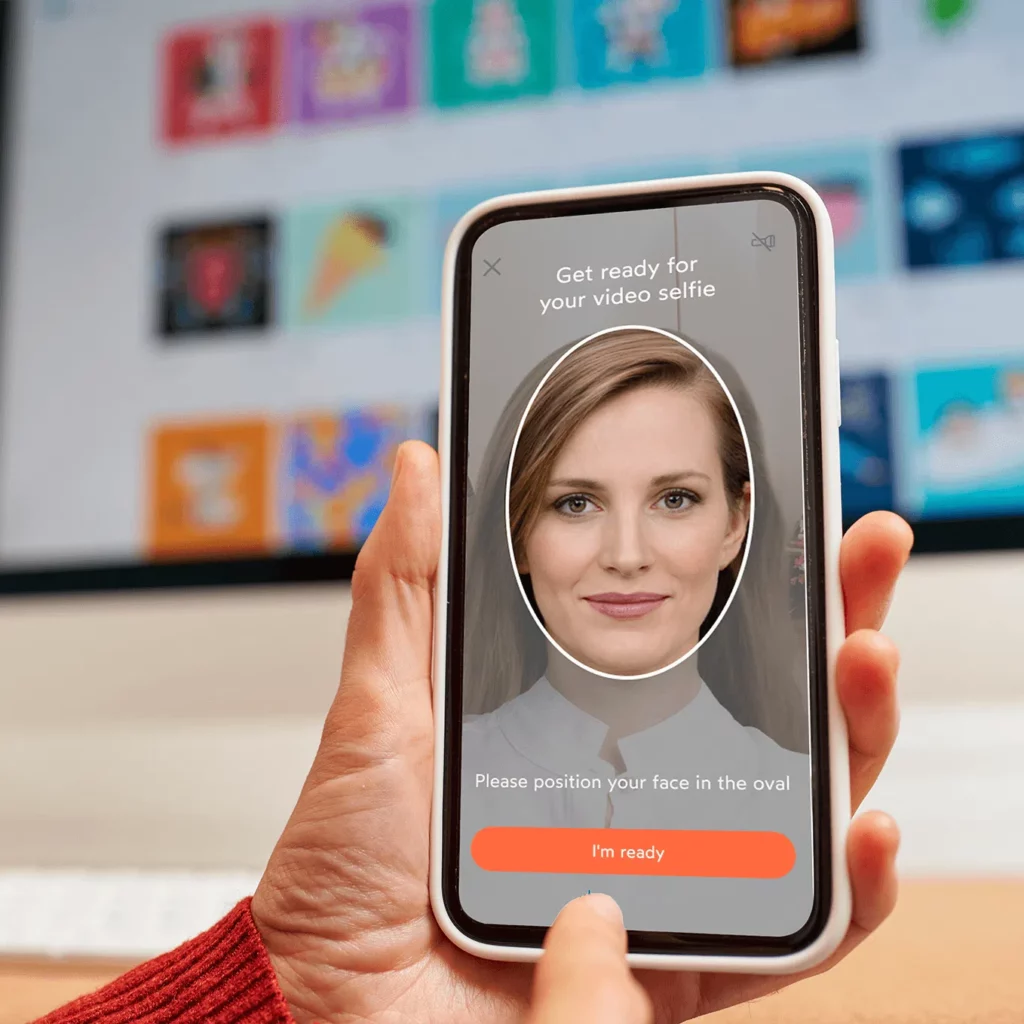 IDnow and eKYC.
IDnow offers a leading eKYC solution that fully meets KYC and AML requirements in the UK, Europe and beyond.
AutoIdent has evolved as technology has advanced, and regulation has expanded. Video-based identity verification has been supplemented by fully automated biometric identity verification. AutoIdent also offers automated or hybrid verification as required by regulations in different jurisdictions.
Further solutions have been added to offer increased functionality – all within the single platform. This includes KYC and AML screening required under AML regulations, the use of NFC technology, and electronic signatures.
By

Jonathan Bluemel
Senior Content & SEO Manager at IDnow
Connect with Jonathan on LinkedIn