We sit down with the eIDAS, digital identity, digital signatures and PKI expert to discuss digital wallets, eIDAS 2.0, and why Italy's Public Digital Identity System (SPID) is such a success.
One of the chief aims of eIDAS 2.0 is for all EU member states to make a Digital Identity Wallet available to every citizen who wants one. Are there any countries that you would consider further ahead, or behind, in achieving this than others?
eIDAS 2.0 is setting a completely new framework for the European digital identities and digital trust services. This is one of the more ambitious projects of the European Union, with different streams going parallel – the legislative process, standardization, EUDI Wallet Reference development, Large-Scale Pilots, Architecture and Reference Framework specifications. Many actors from public and private sectors have the same goal – doing digital identity right and within a very challenging timeframe.
It is hard to make predictions on which countries will be ahead and which ones behind, and I don't believe we should look at eIDAS 2.0 as a race.
All EU member states will deliver an EUDI Wallet to their citizens, which will happen in due time, as requested by the Regulation. The EUDI Wallet will have applications in the following main use cases: Payments, Driving Licenses, Educational Titles, Travel Credentials, and Organizational Identity.
There are some countries with an electronic identification scheme already in place, and others in the early stages of defining and framing one. And, while some countries have been offering digital services for many years, others are in the middle of their digital transformation. In the end, however, we will all reach the same point.
What role will standardization and open-source technology play in the future of digital identities?
Both play a fundamental role in the development and interoperability of digital identities and trust services around the EUDI Wallet ecosystem. There are several initiatives, led by European standardization bodies, that are focused on drafting standards in support of eIDAS 2.0 or updating existing ones where applicable.
The EUDI Wallet reference will be developed with an open-source licence. In this way it can be customized by each Member State to meet specific needs. An open-source code is accessible and transparent, enabling greater trust.
What are some of the major societal, cultural and economic benefits that digital identities can offer? Which industries will benefit most from eIDAS 2.0?
The most important parts of our social interactions are carried out on digital platforms today. Technology has enabled billions of people to tell their stories to a potentially unlimited audience. At the same time, technology increasingly defines who we are in the digital world, what we can do, and what information we can access, ultimately influencing how we think. As such, digital identities and personal information are defining our digital twin. It is therefore of paramount importance that we make sure we properly define the technology and governance that regulates our digital persona.
eIDAS 2.0 is an integral part of the Digital Decade, which aims to provide at least 80% of EU citizens with a digital ID by 2030. This will enable holders to prove who they are cross-border, to give explicit consent to share pieces of personal information, to know exactly with whom they've shared personal information, and for what purpose. This technology will allow us to control our own data and how data is used. Reaching this point will be a quantum leap for the digital world, and all industries and the public sector will benefit.
Identity crisis? The future of digital IDs in the UK.
Download to discover all about the UK's past, present and likely future usage of digital IDs.
Get your free copy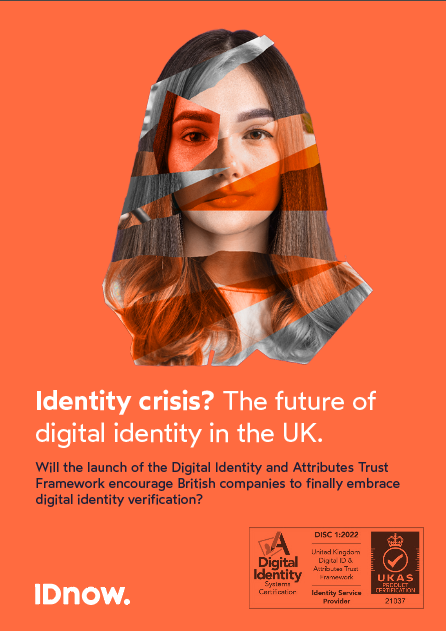 The Italian eID scheme SPID is regarded as one of the world's eID success stories. To what do you attribute its success?
SPID is a real success story, embraced by 34 million citizens who made over 1 billion transactions last year. There are several reasons for its success: it is provided and promoted by the private sector with a special attention to user friendliness and mobile capabilities; has been integrated in more than 16,000 public services and integrated for the provisioning of private services. There are many use cases, for example: with SPID you can request a change of residence, book a health service, consult your health records, send your tax applications, and digitally sign documents. Thanks to this widespread diffusion, SPID offers a multitude of services to its citizens and residents at a click of a button.
We are only scraping the surface of potential for digital identities and digital wallets. How do you foresee the future of eIDs?
Well, the future holds unlimited possibilities. We do everything online today – booking a flight, signing legal documents, opening bank accounts, asking for loans. All these use cases require different accounts, passwords and applications, and at some point, applicants will need to prove who they are. Identity proofing is the most painful, costly and frustrating experience of modern times. This will come to an end with the EUDI Wallet. In addition to be able to prove who we are, the EUDI Wallet will enable us to know with whom we are sharing our personal data.
However, to have eIDAS 2.0 delivering its full potential, it is important to educate the market, to explain the benefits to citizens, where the Wallet can be used, how it will allow them to control their data, and how to give or withdraw consent.
For more information on how IDnow's Identity Wallet is helping to shape the future of digital identity verification, visit the IDnow Identity Wallet page.
If you're interested in more insights from industry insiders and thought leaders, check out one of our interviews from our Fintech Spotlight Interview series below.
By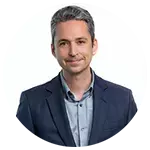 Jody Houton
Content Manager at IDnow
Connect with Jody on LinkedIn