Germans want more digital services but ignorance and security concerns remain.
Digital services were already gradually growing in popularity and usage before the COVID-19 pandemic. But since then, the demand for more digital processes has rapidly increased across the board – in finance and banking, in the travel and hospitality sectors, and in healthcare and insurance, to name just a few. In Germany, the private sector as well as the government – at local and national level – have therefore been working on the digitization of everyday processes for years.
The same development can be observed at the EU level. In March 2021, the European Commission presented a vision for the digital transformation in Europe by 2030. A core element of this so-called "Digital Decade" is the creation of digital identities for EU citizens. To make this happen, the EU Commission is working on legislation, the Electronic IDentification, Authentication and Trust Services (eIDAS) which is intended to enable a simple and uniform identification framework for all EU citizens via an identity wallet.
Even though the demand for digital services in Germany is growing, security concerns about the storage of personal data remain high and often hinder further digitization efforts. To find out more about the future of digital identity in Germany, we created the Digital Identity Index 2023, which examines:
Areas in which Germans already rely on digital identification processes
Sectors in which they would like to employ digital services in the future
Views on the EU's plans for the identity wallet
Important factors on the use and adoption of identity wallets
For the Index, 2,040 adults were surveyed as part of a representative poll with market research company YouGov.*
Digital services: Reality or wishful thinking?
According to the survey, the vast majority of Germans are annoyed by the long waiting times associated with manual, in-person processes and applications (59%). Inflexible appointments and limited opening hours (58%) are also perceived as sources of frustration. However, despite these opinions, the adoption of digital methods is still not as high as one would expect.
For example, although two-thirds of Germans would like to use more e-Government services, only 9% actually do so. Half of the population would also like to view their health records digitally or submit their sick notes online. Although both services are available, only 16% of the population make use of them.
As there seems to be a general preference for digitized processes in most areas of everyday life, it is surprising that so many Germans continue to prefer paper-based employment and rental contracts. In fact, 40% of respondents said that they would not digitally sign such contracts. Little wonder then that qualified electronic signatures (QES) have only been used by 6% of Germans.
Popularity of different remote identity verification methods.
While QES is still considered niche, many Germans (63%) have already used a digital or remote identity verification solution at least once. The most common identification methods are in-person identification in post offices (40%), the VideoIdent method via a video chat with an agent (38%), and fully automated identification solutions with a photo/selfie (14%). The latter, although quicker and more convenient, is likely less widespread because of regulatory restrictions, as automated identification processes are not approved for all use cases in Germany. For example, it can be used for car rentals to verify driver's licenses, but not for AML use cases, such as opening a bank account.
Interestingly, German users seem to prefer private-sector solutions, such as VideoIdent to the state-issued eID, with only 8% having ever used the eID function of the German ID card.
The 2023 Index also shows that many citizens have already used remote identity verification processes several times, e.g., 16% have utilized a VideoIdent process multiple times, 18% have gone through the identification in a post office branch more than once. The usage indicates that there is a clear need in the German market for digital identity solutions that can be reused for verification and authentication. Yet only 1% of the population have ever used a digital identity wallet which enables you to reuse your digital identity.
Identity Wallets: Germans prefer to trust national providers with their data.
From the German population's point of view, the main arguments against the EU's plan for identity wallets, itself a core element of the eIDAS 2.0 regulation, is the lack of data security against identity misuse or forgery (44%), targeted hacker attacks (43%), and the possible loss or defect of the smartphone (41%). Around one in three Germans is also concerned about surveillance, either from companies or the state. These concerns are then reflected in the selection criteria for an identity wallet: Security (55%), data protection (46%), and user-friendliness (36%) are most important to Germans, when choosing an identity wallet.
According to the survey, respondents are also skeptical of companies outside the EU. Only 4% of respondents trust non-German companies to process their data securely and provide a user-friendly experience, compared to 28% who trust companies based in Germany to be able to strike that balance. Another 26% believe only German government institutions or agencies could fulfill these criteria in an identity wallet.
The future of digital identity in Germany.
Our Digital Identity Index 2023 shows that there is still room for improvement in the use of digital services in Germany. Users still often opt for analog processes rather than digital due to security and safety concerns, or often because they're unaware of the existence of digital services. The Index also shows that the population is open to non-governmental remote identification solutions, such as VideoIdent, as enablers for digital services. In fact, they often prefer these solutions to the state-provided online ID card function (eID) – even ten years after its introduction.
In view of the upcoming changes and opportunities that identity wallets will bring throughout the EU, it is incredibly important to listen to the requirements and preferences of users. In Germany, policymakers and industry leaders will need to balance security with user experience to create a future-proof digital identity ecosystem that can be reused for verification and authentication in everyday digital services.
The Index has demonstrated that the desire for German, or at least European identity wallets remains. After all, the more solutions are considered secure in the eyes of the German population, the more likely they are to be used in a wide variety of use cases throughout different sectors.
By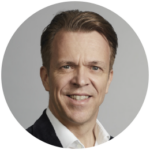 Dr. Heinrich Grave
Senior Vice President Digital Identity
Connect with Heinrich on LinkedIn
*Methodology
The survey is based on online interviews with members of the YouGov Panel Germany. A total of 2,040 people were surveyed in the period from December 6 to 8, 2022. The results were weighted and are representative of the population aged 18 and over in Germany.