IDnow's recently-released 'Crypto in KYC – Growth through trust' ebook helps organizations to better understand the unstable market, and drive customer adoption while complying with regulations.
The unruly world of cryptocurrency could very well rewrite the future of global payments as we know it. As a still largely untapped market, it offers organizations an almost limitless number of opportunities to increase revenue.
Unfortunately, as an unpredictable frontier, cryptocurrency also has its fair share of dangers and hurdles to overcome.
Even though there is no shortage of brands that are accepting payments in cryptocurrency (Think the biggest: from Gucci to KFC), there are many more that are hesitant to enter the market.
But organizations that do not leave any room in their business strategies for launching a crypto KYC solution are probably missing out on millions in revenue.
Despite the uncertainty of 2022, the global cryptocurrency market is still worth around €2 trillion.
Although still in its infancy, the cryptocurrency market is already showing signs of rapid maturity. Download the 'Crypto in KYC – Growth through trust' ebook to learn what the emergence of new services like Staking (letting users earn rewards for verifying transactions) and Lending (collecting interest from borrowers) means for the future of cryptocurrency.
Regulating Opportunities
With mature markets comes regulations and laws to govern use. There are also significant differences in regulation across regions and countries, according to a country's rate and approach to regulatory adoption. Some countries like USA, Canada, and Germany have already started to integrate cryptocurrencies, stablecoins, and virtual assets into their financial and anti-money laundering regulations. There are many, such as Malta, which have neither regulations nor restrictions regarding crypto trading. Two major cryptocurrency regulations set to come into play in 2023 and 2024 that are sure to bring some stability to the European crypto market include MiCA and TFR.
Crypto in KYC – Growth through trust
Download the 'Crypto in KYC – Growth through trust' 
ebook
to discover the latest industry trends and how upcoming regulatory changes are likely to affect the market, for good and bad.
Get your free copy
"Take the opportunity to proactively implement KYC measures because it is only a question of time until the regulation will enforce it," added Francisco.
Keen to get started on your crypto journey? There are some essential things you need to know. Our 'Crypto in KYC – Growth through trust' will help you get up to speed with what you need to do, the KYC requirements, and how the right KYC solution can benefit your operations.
What can traditional banking learn from crypto exchanges? Check out our Fintech Spotlight Interview with crypto and compliance consultant, Brandi Reynolds, CAMS-Audit, CCI, CCCE at Bates Group.
By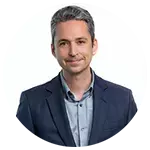 Jody Houton
Content Manager at IDnow
Connect with Jody on LinkedIn