An economic stroke of genius or a death knell to a thriving community? IDnow investigates how the Brazilian gambling community feels about the upcoming regulations.
While Brazilian gambling operators eagerly await the approval of online gambling regulations, and the resulting new revenue streams, Brazilian players have rather mixed feelings.
In July 2023, an opinion poll on upcoming Brazilian gambling regulation revealed that only 64% of Brazilians thought that regulating sports betting in Brazil would have a positive impact on the country.
The top benefit of the regulation, according to 45% of respondents, was that the regulation would help reduce fraud. Other benefits mentioned were more security for bettors, and transparency of information offered by bookmakers, at 40% and 39% respectively. Around half of respondents said they would continue to bet with the same regularity as before, but 31% believed that they would bet less because of the regulation.
What effect will Brazilian gambling regulation have on players?
While there are clear economic opportunities for Brazilian operators and the government, there are also concerns in the betting community that the new rules, which would require operators to have an office in Brazil, could drive international operators away, which in turn would affect sponsorship opportunities in, for example, the Brazilian football league. An incredible 39 out of 40 football teams in the nation's top two leagues are sponsored by international betting sites. One of the possible consequences of the regulation is a withdrawal of sponsorship, which would negatively affect the competitiveness of Brazilian clubs.
Some players are also showing their opposition to the way in which they will be taxed. As the proposals aim to only tax profits, and not factor in a player's history of losses, players are pointing out that as most gamblers lose money most of the time, the few times they will win, they will be taxed, which they believe is unfair. The rate payable is 30% (withheld by operators), and players must declare winnings when filing income tax.
As such, some Brazilian players believe that some of the higher spending and professional bettors will simply utilize VPN services to continue playing on international sites.
What effect will Brazilian gambling regulation have on operators?
One of Brazilian operator's chief objections to the new regulation is the cost (BR$30 million) of a Brazilian gambling license (read more about the Brazliian gambling license structure here), which they say is too much, especially when compared to other markets, such as Malta (5%), Greece (5%) and the United Kingdom (15%), which all arguably offer more attractive regulatory environments. However, the UK is itself going through considerable changes to its regulatory environment.
Read more about the plans being undertaken by the United Kingdom Gambling Commission in our blog, 'From government paper to UKGC Plans: What's next for the UK's gambling sector.'
Many operators and players are also understandably wary as to where exactly the 18% of Gross Gaming Revenue tax will be generated. Many players have expressed concerns that operators may opt for extra fees, such as account maintenance fees and withdrawal fees.
A nation ready to risk it all.
It's clear to see that while the general population, and of course, the Brazilian gambling industry is in favor of regulating sports betting, due to the anticipated positive impact on the country's economy, the view from the Brazilian betting community is mostly negative.
There is widespread fear that new restrictions could affect the competitiveness of the sector, resulting in fewer active operators, a deterioration in odds, the appearance of additional fees on platforms and even a decline in the quality of national football. Of course, it could also result in players simply deciding to flee to foreign platforms.
However, as the Brazilian government expects to receive between BR$6 billion to BR$12 billion per year when the regulated market is operational, it appears to be a risk it's prepared to take.
Play on.
Identity verification and fraud protection are two areas that will become paramount in the new era of Brazilian gambling.
With IDnow, you can rest assured that our highly configurable platform works across multiple regulations, industries and use cases, including gambling. Our advanced identity verification features like Proof of Address, Cadastro de Pessoa Física (CPF) validation, and Anti-Money Laundering checks ensures Brazilian gambling operators can offer a safer and more secure gaming experience. Read more about our Brazil-ready identity verification services.
By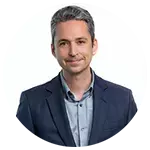 Jody Houton
Senior Content Manager at IDnow
Connect with Jody on LinkedIn