With every major sports event comes a spike in online betting, and increased chances of fraud and underage gambling. Sports betting operators must be well-prepared to handle the influx of new customers looking to bet on this most unusual of World Cups. 
The World Cup is perhaps the most popular sporting event in the world, watched by billions of people. The 2022 tournament brings some new and unprecedented challenges for betting operators, such as the unique scheduling during the winter holiday season, and increased competition for cash-strapped customers' funds.   
World Cups are held every four years, in the downtime football period between domestic football seasons ending in May and beginning in August. This is good for football fans as the World Cup tends to bridge the gap before their national football league restarts, and good for betting operators as consumers typically have more time and funds to spend on their favorite games.
This year, however, due to the extreme summer heat in the host nation Qatar, the World Cup will begin on November 21, with the final scheduled for December 18. 
The impact of major sports events on online gambling 
Despite the timing of the World Cup 2022, the huge sporting event is still likely to attract enormous audiences and interest from sport bettors. Football makes up a huge proportion of the international online sports betting market, especially in European nations like Germany, France, Italy, Spain, and the UK. In fact, up to 90% of all sports wagers in the UK are placed on football. In Europe, even the most casual football fan will place a bet on the World Cup.
According to Sportradar, bets on the World Cup totaled approximately €136 billion in 2018. The UK alone experienced a 50% upsurge in gambling activities from the 2014 World Cup to the 2018 World Cup. In fact, each game in 2018 experienced an average betting turnover worth €2.1 billion. This year, that number is likely to be absolutely smashed as this is the first opportunity for American football fans to bet online, following the Supreme Court's 2018 ruling that legalized sports betting. Plus, with "soccer" now more popular than ever in the States, we could see an all-time record.
Adapt and optimize onboarding for Qatar 2022
With the global online gambling market estimated to be worth $61.5 billion, gambling platforms need to ensure they offer the best customer experience possible, to differentiate themselves, and stay ahead of the competition in an increasingly congested marketplace.
Gambling operators must also bear in mind that although gambling is strictly illegal in Qatar, there is nothing prohibiting people from outside Qatar placing bets on events that take place inside the country. It is for this reason and more that operators need to choose an ID verification solution that offers solid, robust and intuitive KYC processes, ensuring they follow different region's regulations, rules and requirements.
Dealing with the increased chances of fraud
With the popularity of online gambling continuing to rise, security remains a major concern for players and providers alike. In fact, fraud rates in gambling went up 50.1% in the first quarter of 2022, compared to the same period last year. To reduce the risk of fraud and underage gambling, online gambling platforms need to take every step possible to verify the identities of their players. Gambling platforms can help minimize fraud by having a digital identity verification partner like IDnow that has experience in dealing with fraudulent activity spikes during major sports events. But in order to prepare in advance, betting sites should incentivize prospective bettors to register early.  
Extensive marketing campaigns can increase consumer awareness during the ongoing Premier League and Champions League to get people registered and verified before the first World Cup match on November 21. In addition, special offers such as free bets and bonuses often capture the attention of bettors and drive sign-ups which allows operators to tailor different promotions in advance to spread out verification processes. 
However, bonus abuse (process of signing up to a service multiple times to take advantage of marketing offers normally intended just for new users) is something that operators need to manage in order to keep their books positive. Regulations in Europe nowadays prevent huge bonuses, but if we look over to the States or Brazil, deposit bonuses are very hefty and the reason why operators need to be extra vigilant. 
As a result, having a secure identity verification provider such as IDnow proofing customers' identities can prevent such abuse from occurring.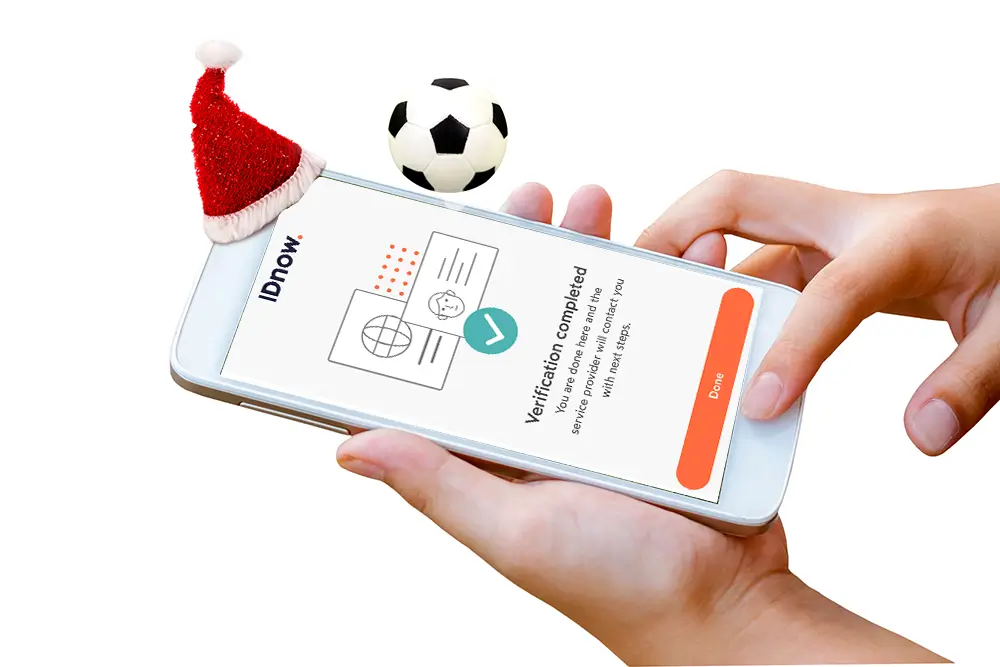 What operators should be aware of 
Since most sports bettors will look to stay indoors and watch the World Cup this winter, gambling sites can anticipate a significant inflow of online players. On the other hand, considering the event will take place so close to Christmas, online gambling operators may also see a drop in visitor numbers, as players' disposable incomes face stiff competition from festive expectations of gifts, parties, and rising heating costs.
Head of Sportsbook Proposition, Myke Foster believes marketing needs to grab customers before the busy holiday season begins, adding that the tournament starts a week before the year's most "pressured payday", especially in the face of inflation and the ongoing economic crisis.
As gambling platforms will be targeting new markets, and a potentially smaller pool of consumers than during regular World Cups, they need to ensure their service is top-notch. New players will not want to go through a long or complicated process to register, so online gambling operators need to make the process as simple, secure and intuitive as possible. A solid product experience and a fast and secure onboarding process are crucial to leave no potential customer behind.  
A variety of firsts at Qatar's World Cup
Although the 2018 World Cup was a massive hit for the online gambling market, much has changed in technology and mobile gambling platforms since France last snatched the coveted title. For the Qatar World Cup, many online gamblers will likely be using their smartphones to register and place their bets and will expect a smooth, secure and easy process throughout. Customers are no longer prepared to fill out lengthy application forms. Operators need to take advantage of the latest biometric verification methods to supercharge the registration process, including selfie sign-ins, and photo verification.
With the winter World Cup, there will be more people than ever watching from the comfort and heat of their homes, meaning there is a unique opportunity to capitalize on those who may decide to try their luck with an online bet for the first time. This new client base must be welcomed and guided accordingly. 
As the leading European identity verification provider, IDnow's solutions have a proven track record of success, providing conversion rates of up to 90%, and are not only compliant within the DACH and UK markets, but assist rapid scalability with compliance in 195 countries and support in over 30 languages.
Preparation is key and leveraging IDV and KYC will allow gambling operators to offer a safe, secure and friction-less experience for bettors, new and old.
By

Roger Redfearn-Tyrzyk
Director Global Gambling & Sales UK at IDnow
Connect with Roger on LinkedIn
The consequences of a Winter World Cup…
Learn how to best prepare as a gambling operator for the challenges of a winter World Cup.
Download now