UAE's fintech revolution has begun. But can its banks balance customer expectations for better, more digital services with strict, local regulations?
Fintech has played a huge part in the UAE's digital evolution over the last decade.
Government initiatives to propel the country toward a forward-thinking, technology-focused future have been matched by the launch of a plethora of online services from the private sector. Hospitality, commerce, and, of course, banking are just some of the sectors that have responded to the demand for digital services from tech-savvy citizens and residents.
The COVID pandemic has accelerated the digital transformation efforts of many local organizations. In fact, according to a report compiled by the Massachusetts Institute of Technology and Wamda, a platform of programs for entrepreneurs in the Middle East, eCommerce grew by 52% in the first year of the pandemic alone. As a result, investment in fintech startups more than doubled (US$78 million) in 2020. The fintech revolution has affected everything from online transactions and payment gateways to KYC processes.
With some of the world's fastest internet speeds, and high smartphone adoption rates, fintech companies in Dubai and throughout UAE have been able to grow and diversify at a rapid rate, such as the Buy Now Pay Later local player Tabby.
Customers now want more control over their finances – whether from a computer or through their smartphone. What they don't want is to queue up at the bank only to be told they've forgotten a vital document to secure their loan.
Although regional challenger banks like Wio have seized the opportunity to revolutionize banking, some incumbent banks have been slow to adapt. In fact, traditional banks across the world have been slow to kick-start their digitalization efforts. According to KPMG's Global Banking Outlook H2 2020 report, this is because institutions lack foresight, and how to correctly implement their digitalization efforts.
Abu Dhabi-based Wio, for example, offers 24/7 digital banking that allows its customers to access and manage their finances around the clock. Fully digital platforms like Xpence and OG Pay are also thriving in the UAE, and pulling customers away from archaic incumbent bank setups and processes that force customers to access services in-person, or via a phone call.
However, while traditional banks and fintechs seem to be on different service paths, there are similar challenges and opportunities that they share.
The challenges of fintech.
Governments and regulators tend to prescribe the rules and regulations of what traditional banks can and can't do. As they cannot extend their offerings without a rigorous number of approvals and checks, this can severely hinder their expansion efforts. Specific laws, rules and requirements can also change from country to country. While similar regulations apply to fintechs, the problem is compounded by a clunky fit of laws and regulations that are still catching up with the technology they're trying to regulate.
In the UAE, digitalization of services – especially when it comes to onboarding new customers – is a major challenge as central banks and regulators still undertake assessment on a case-by-case basis. An additional complexity is that identities must be verified and approved by the Federal Authority for Identity and Citizenship, which can currently only be done in person. This means the customer must either drive to the bank and provide ID, or the bank sends a member of staff to the customer's home or office with a card reader to confirm the authenticity of their documentation. Fintechs, on the other hand, allow their customers to onboard digitally using digital identity solution providers like IDnow, which has gained the approval of local regulators, The Dubai Financial Services Authority and Abu Dhabi Global Market.
Using fintech to streamline an established banking institution's KYC process and customer journey seems like a logical step to take. It can speed up the onboarding process, deliver 24/7 access to money management, and provide customers with complete control of their finances.  
Digital identity proofing and verification can help onboarding for a range of financial services, including banking, fintech, Buy Now Pay Later, digital assets and cryptocurrency platforms.
The future of the financial landscape in the UAE.
Digital identity verification provides huge opportunities for fintechs and banks to shape the future of the UAE.
According to our recently conducted YouGov survey, UAE residents are keen to embrace the opportunities of digital services, with 8 out of 10 participants adamant they want their bank account opening process to be completely digital. And, despite 90% of participants saying they're worried about the threat of fraud as banks become more digital, a massive 61% still use online banking in some form.
To find out more about the banking and fintech landscape in the UAE, download our Digital Identity Proofing: onboarding opportunities in the UAE ebook. In it, you'll find detailed explanations about the state of the industry, what UAE's fintech future looks like, and the customer habits shaping it. Download to discover the full results from our YouGov survey of UAE residents. Here are a few snippets:
86% of participants had given up during the bank account opening process because it was too complicated.

90% of participants said they're worried about the threat of fraud as banks become more digital

Banks can increase customer conversions by 40% with a truly digital onboarding process
Join the fintech revolution with IDnow.
Although born in Europe, IDnow's solutions have been designed to meet UAE regulatory requirements for regulated and unregulated use cases. We have a physical presence in the Middle East, and our region-specific, regulation-ready solutions are currently used by Ahli United Bank, Al Hilal Bank, HSBC, Bankiom, and PayRemit.
IDnow's highly configurable identity verification solutions work across multiple regulations, industries and use cases. Whether automated or expert-assisted, its online identity-proofing methods have been optimized to meet the strictest security standards and regulatory requirements without compromising on customer conversions or the consumer experience.
Contact us today to discover how IDnow's AutoIdent KYC solution can offer a superior customer onboarding process for your customers in the UAE and around the world.
By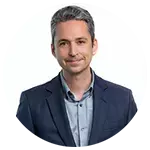 Jody Houton
Content Manager at IDnow
Connect with Jody on LinkedIn
Digital Identity Proofing – onboarding opportunities in the UAE.
Download to discover more about the banking and fintech landscape in the UAE.
Get your free copy