Digital identity proofing in UAE – A clear opportunity to enhance account onboarding
The UAE is becoming an increasingly important global financial hub, with the powerhouse cities of Abu Dhabi and Dubai at the forefront, balancing innovation with forward-thinking regulation. As the financial services industry and a flourishing fintech ecosystem develops in the region, so too does the need for safe, secure and speedy solutions for digital identity proofing.
There is also a growing desire amongst UAE consumers for convenient onboarding processes, confirmed by commissioned public research and independent data analysis. Digital verification and proofing can enhance the customer experience and reduce friction at the bank account opening stage, ensuring a seamless end-to-end journey.
With some of the world's highest rates of internet and smartphone penetration, the UAE is well placed to rapidly adopt truly digital onboarding solutions. For customers and institutions alike, it can help save time, decrease manual administrative processes and reduce account approval procedures from several days to a matter of minutes. Through robust digital identity proofing, the UAE's financial services sector can evolve to meet customer needs.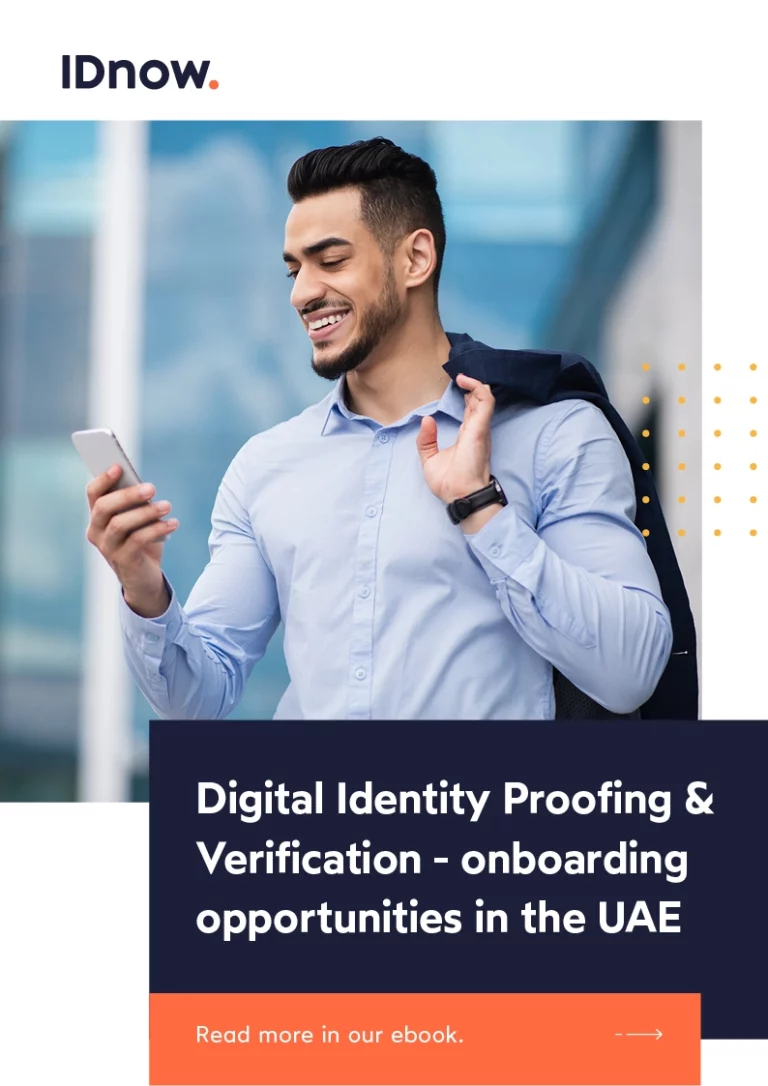 Insights
What UAE bank customers want from digital onboarding

How digital identity proofing can support seamless customer experience

Supporting digitization to underline consumer trust