Recap of IDnow's recent 'Meeting KYC and AML requirements in the DACH region' webinar.
To coincide with crypto's busy few days in April, when the Markets in Crypto Assets (MiCA) regulation was finally given the green light by the European Parliament, we hosted a 'Meeting KYC and AML requirements in the DACH region' webinar, exploring the likely ramifications of the regulatory framework.
Moderated by Jennifer Hanley Giersch at ALL AML GmbH, the hour-long session welcomed industry insiders and experts Nico Di Gabriele, the Director General Horizontal Supervision at European Central Bank, and Peter Müller, Financial Crime Officer at UBS, along with our very own Rayissa Armata, Senior Head of Regulatory Affairs and Jason Tucker-Feltham, Head of Crypto Sales at IDnow.
Watch highlights below:
MiCA: KYC and AML's most important development for 2023?
The session strarted with predictions from the group as to what is likely to be the main driving force for developments in the KYC and AML space. Unsurprisingly, considering it was finally ratified by the EU in April, Rayissa touched upon the potential of MiCA.
"To harmonize regulations across an ecosystem is an ambitious project. The unification and transparency that is supposed to come out of MiCA is really important. One of those crucial steps is to enable KYC to do its job and foster trust in this ecosystem," said Rayissa Armata, Senior Head of Regulatory Affairs at IDnow.
Jason agreed, explaining how MiCA would provide important guidelines that crypto exchanges and crypto entities would need to follow to ensure they do not run afoul of money laundering risks. 
"This is a great development for the industry because with clarity brings the ability for obliged entities to do the right thing, and implement the right technologies, controls, and internal processes to meet MiCA's requirements," said Jason.
Much was discussed during the session, including the larger upcoming European Commission's legislative proposal known as the AML/CFT package.
When together is not always better.
While there was a general consensus that the combined EU approach to regulatory requirements and policy was a positive thing, Nico did warn that this is not always the case. He said that while a common financial market policy in the banking sector exists in the European Union, there is no common policy that translates into a common implementation of AML/ CFT rules.
Nico went on to use the Know Your Customer (KYC) process as an example, and said that although there are common rules for the onboarding of clients, when it comes to effective controls, each member state does it differently.
Much was discussed in the lively session, from the impact of regulations on unhosted wallets and decentralized ecosystems, to ways of changing the perception of crypto as an increasing risk for sources of wealth, the topic of KYC and MiCA was never far away.
"If we are going to have a successful crypto hub – wherever that is, then we need to instil certain rules and regulations that enable a functioning and healthy ecosystem, and KYC will be integral part in facilitating this," added Rayissa.
To watch the full-length webinar on-demand, click 'Meeting KYC and AML requirements in the DACH region'.
By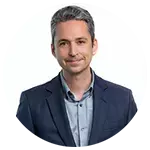 Jody Houton
Content Manager at IDnow
Connect with Jody on LinkedIn
Preparing for the known: Operating in a world of crypto regulation.oper
Download to discover how UK crypto exchanges can prepare for the brave new world of crypto regulation.
Get your free copy