New IDnow whitepaper, 'Identity crisis: The future of digital IDs in the UK' explores how a historical hesitancy to adopt identity cards has informed the UK government's unique approach to digital identities.
The British public's relationship with identity cards is complicated, to say the least… (read more about it in the 'Identity crisis? The future of digital IDs in the UK' whitepaper)
Although there are no plans to launch a digital ID card system per se, the UK government has released a Digital Identity and Attributes Trust Framework – a set of rules and standards designed to establish trust in digital identity products.
There are hundreds of use cases across the public and private sectors where digital identities could be used to optimize the user experience. For example, account opening in Banking, compliance checks in Crypto, age verification in Mobility, streamlined check-in processes in Travel, financial risk checks in Gambling, and contract signing in Telecommunication. Perhaps understandably, though, the UK government has decided to start off with just a few use cases: Right to Work, Right to Rent, and DBS Checks.
If, as it is hoped, the Framework can go some way to encourage UK businesses to implement digital ID solutions, and more consumers to use them, it will boost the country's £149 billion digital economy by enabling smoother, cheaper and more secure online transactions, and save businesses considerable time and money.
But will the British public change the habits of a lifetime, and embrace digital identities and digital identity verification? The government and the Financial Conduct Authority are banking on it. Indeed, the very future of the UK economy depends on it.
"The Framework will go some way to resolve some of the online fraud issues in the UK, but not totally. With more digital identity verification, the focus will then naturally shift to who exactly are the identity verification solution providers, and can they be trusted," Persen added.
How UK ID verification currently works.
Although each country has their own processes, rules, requirements and regulations, the UK government suggests five steps to check identities:
Gather evidence of claimed identity
This can be digital evidence, such as information from a personal data store, or physical evidence like a passport, or driving license.

Check evidence is genuine or valid
If digital, check cryptographic security features. If physical, check the physical features of a PASS card (a cheaper form of ID used predominantly by teenagers to prove name and age).

Check claimed identity has existed over time
Also known as an 'active history check' to ensure the identity is not synthetic or belongs to someone who's died. This can be credit card transactions or gas or electricity account payments.

Check if claimed identity is at high risk of identity fraud
Check details with authoritative, or national counter-fraud data sources.

Check that the identity belongs to the person who's claiming it
Like with the other four steps, there are different strengths (or scores) of verification checks. The weakest is knowledge-based verification, where applicants are, for example, asked to submit a free text response and enter a previously agreed-upon answer. The strongest identity verification check is biometric-based authentication of documents that feature electronic chips. This may involve cross-referencing an authorized and approved form of ID with a selfie, or live video recording.
Benefits and challenges of a digital ID future in the UK.
Approximately one in four people in the UK do not have traditional identity verification, yet smartphone ownership is on a steady march to capacity. Technology offers a fast and low-cost route in helping countries provide IDs to the 1.5 billion adults that do not have any form of legal identity yet will likely have some sort of digital mobile device. A lack of identification has always been a barrier to economic and social inclusion, and in the digital age, without access to digital IDs and digital verification solutions, this is still the case.
What is a digital identity?
A digital identity or digital ID is a digital representation of your identity information, like the holder's name and age. A digital identity can also contain other information about the holder, such as address, or biometric information, like a fingerprint or face scan. Simply put, a digital identity can be regarded as the specific information and data that identifies an individual in the digital (online) world.
6 potential benefits of digital identities in the UK.
Access to government benefits – With government-issued or sanctioned digital IDs, users can access government services and benefits, reassured of the security and safety of the process.
Multipurpose – Digital IDs can serve multiple functions. In Singapore, the national ID replaces 33 other identification cards, and can be used as a valid proof of identity for public and private transactions, including the application for social and welfare benefits; admission to any government hospital; and for bank transactions, and opening of bank accounts.
Verification for all – Improvements to technology, combined with increasing access to smartphones and the internet, and decreasing implementation costs mean that emerging economies have a unique opportunity to leapfrog paper-based approaches to identification, and go straight to digital IDs, leading to a more inclusive society.
Reduce risks – By removing, or reducing manual processes, digital IDs significantly reduce the risk of manual errors or breaches of conduct.
Safer, less fraud – Unlike conventional paper-based IDs, such as driver's licenses or passports, digital IDs are much harder to forge or use in unauthorized cases.
Greener paperless process – No more photocopies of bank statements and utility bills, or printing out of application forms, digital IDs enable a quick, secure, and paperless identity verification process. As digital IDs can be easily transferred to new devices, this also means less waiting times for new identity documents.
6 potential challenges of digital identities in the UK.
Low adoption rate – Every new system or product takes quite a while to build up a new user base. Many digital ID programs, including Nigeria's eID, have floundered with adoption rates due to lack of public-private partnerships, and the associated integration difficulties with different government department identification systems.
Small set of government-related uses – Without full buy-in from all government departments, digital ID systems are bound to fail. For example, UK's GOV.UK Verify failed dramatically due to government agencies simply refusing to use it.
Security issues – Like any digital system that contains sensitive personal identification information, digital IDs can be susceptible to data breaches and cybersecurity issues, or misuse of personal data.
Technological failure – Again, any failures in functionality hardware and software could result in digital IDs ceasing to work.
Comparatively poor UI – Consumers have become accustomed to a certain customer experience when using digital solutions; both in the onboarding process and in daily use. If digital identity solutions do not offer a seamless and sleek user experience, then users may not migrate.
Lack of awareness, trust – As identity cards – and in particular, digital identity cards – are a relatively new concept in the UK, there is a general lack of awareness in their benefits, and therefore trust in how they work.
For more information on the impact of 'the world's largest biometric ID system', Aadhaar on AML/KYC procedures in India, read our Fintech Spotlight Interview with Vivek Mishra, Senior Manager at Hana Bank.
The Digital Identity and Attributes Trust Framework: What's in a name?
The pandemic, and especially the NHS COVID-19 app, which made it easier to verify a user's vaccination status and identity, has appeared to have radically changed the British public's opinion on digital identities and digital verification solutions. They are now more receptive, more familiar, and more curious about how such technology could work in other arenas. It has also made them more discerning. Indeed, as the British public increased their digital footprint and reliance on online services, so too did their expectation for quick, safe and secure onboarding processes. What was acceptable before the pandemic is now no longer.
There is, however, one thing that has remained unchanged in recent years – a lack of trust in how users' data is being used, and a lack of trust in the privacy and security of the system.
By including "Trust" in the name of the Framework, it appears the UK government has finally recognized that trust (or rather a lack of it) has been a major and constant obstacle in the adoption of identity systems in the UK.
The obvious question, therefore, is how does the UK government plan on gaining it?
The 'Identity crisis? The future of digital IDs in the UK' whitepaper, available to download now, answers this alongside other questions on the future of digital IDs and digital identity verification in the UK.
It also explains how digital identity verification solutions can unlock valuable economic and societal opportunities, and help organizations meet strict security standards and regulatory requirements without compromising on customer conversions or the consumer experience.
We are now certified by the Digital Identity and Attributes Trust Framework! Why is that important, read more in our blog, 5 reasons why you should choose a DIATF-certified identity verification provider.
By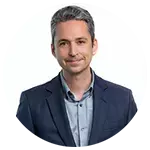 Jody Houton
Content Manager at IDnow
Connect with Jody on LinkedIn
Identity crisis? The future of digital IDs in the UK.
Download to discover all about the UK's past, present and likely future usage of digital IDs.
Get your free copy