How to win the cyber fraud arms race.
Cybercrime is undergoing an industrialisation wave and booming like never before, it is a massive business in its own right. IDnow has noticed a significant increase in fraud attempts since the first lockdown. In this Security Report, we want to give you an overview of the cyber fraud landscape – find out how we are working hard to remain one step ahead of criminal minds all over the world.
The need for user-friendly and fast digital processes is greater than ever. Not only have customer expectations changed over the last few years – users expect services to be available within minutes, not days – but the current situation has also forced many companies to act and adapt quickly.
Fraud on the rise.
COVID-19 is a significant distraction for management and employees, and large numbers of employees are now working remotely. Criminals use sophisticated analysis to seek out weak spots and to take advantage of flimsy controls and poor IT security. Based on a report by consulting firm PricewaterhouseCoopers (PwC), individual organisations recorded a 40 percent increase in attempted cyberattacks within a week of the lockdown.
IDnow's Trend Report: Identity Fraud outlines different fraud methods used by fraudsters and explains how IDnow is able to identify and prevent fraud utilising the best of both worlds: Highly developed technology and human instinct.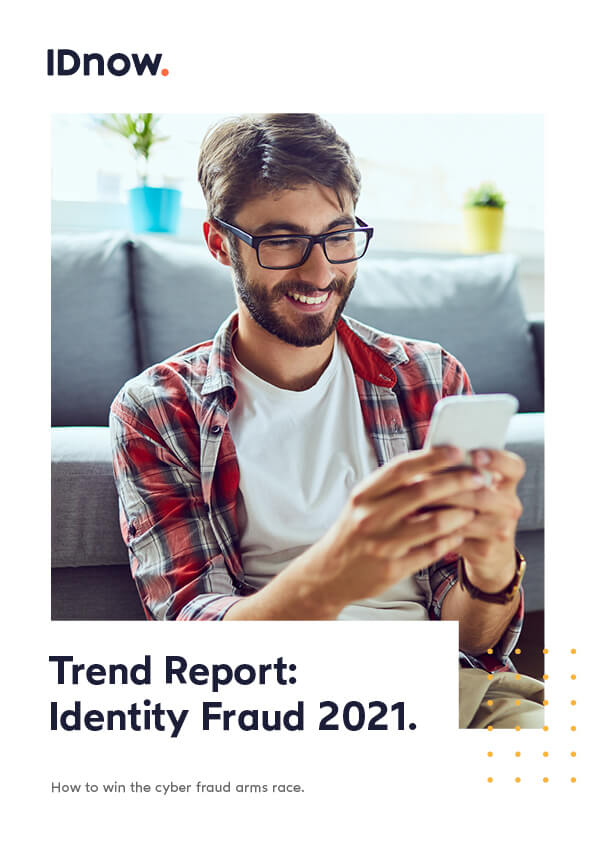 Insights
Why Cyber fraud is already one of the biggest threats to our economy.

How criminals are trying to exploit the current situation.

How IDnow utilizes state-of-the-art technology and highly trained human experts to identify and prevent fraud.
Download now.