Today's customers do not have one second to spare. They want their identities to be verified, fast. To meet their demands, you need to see more than just the status or result of their identification attempts.
You need a variety of useful features that give you real insights and control. Features like the ability to mine unique insights from your customers' identification journeys, through smart configuration capabilities to general features like filtering identifications and accessing in depth reports. Ideally, all these features should live in one, easy to navigate place.
At IDnow , we understand the appetite of your customers and the range of services you need to satisfy them, which is why we enable you to actively manage and shape your customers' identity verification experiences and diligently monitor verification outcomes using our customer portal, My IDnow.
Unparalleled orchestration for identity proofing
With My IDnow, you can choose the IDnow products your customers prefer and create intelligent fallback routing straight from the portal. This enables your customers to select their identity verification method of choice while you line up a secondary – or even tertiary – method should their first choice be inconclusive.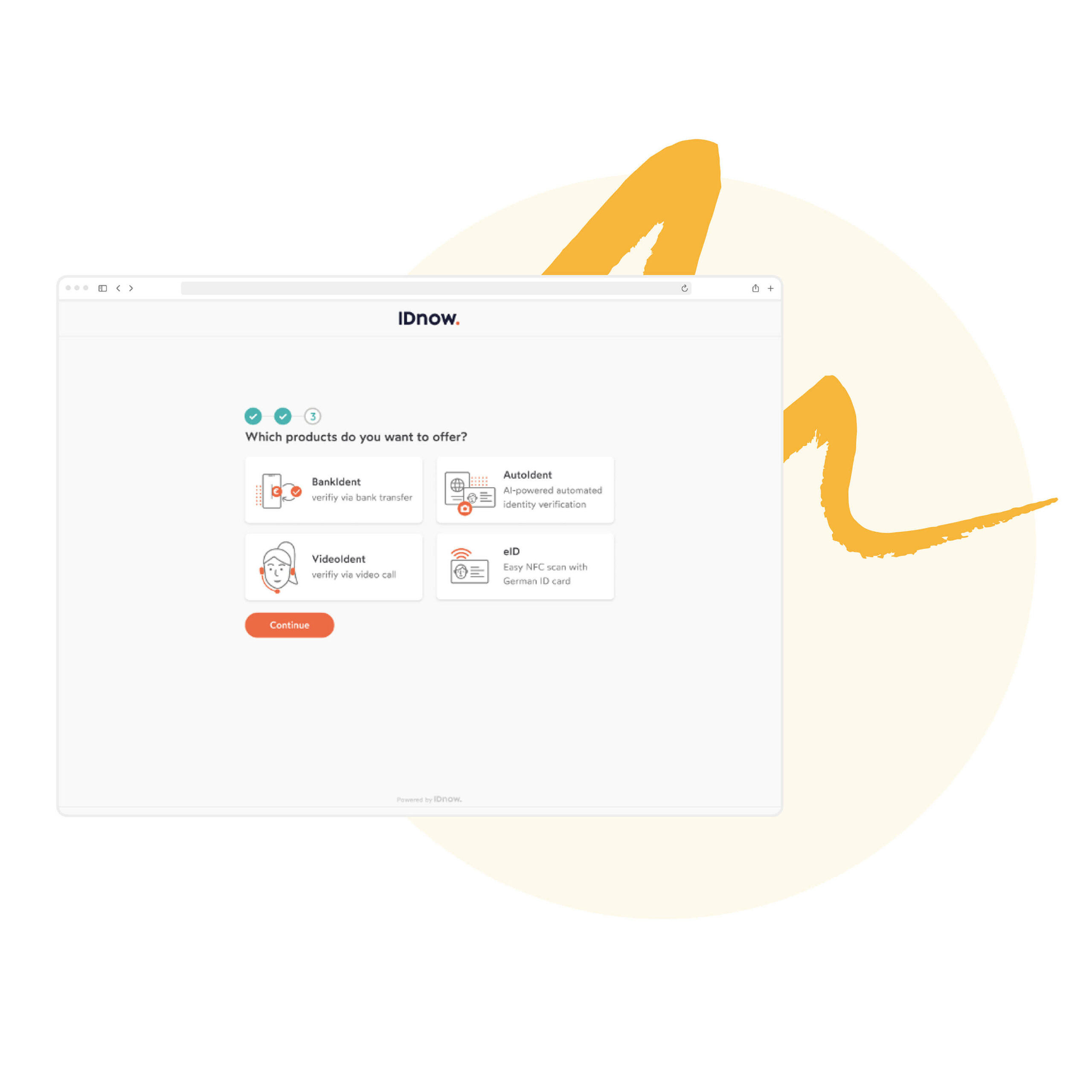 For example, a customer may begin the process using VideoIdent yet be unable to verify their identity due to poor connectivity or being in a loud public space. In this instance, you can direct them straight to AutoIdent, which is better suited to their circumstances and stops them from abandoning the verification process.
Orchestration enables self-service, letting you direct your customers to another form of identity verification when they encounter bottlenecks. This leads to higher conversion rates, disrupts failed attempts, and leads to a far more customer-empowered experience with greater customer satisfaction.
Powerful insights
See all the information relating to the progress of your customer's identification journey and visualize your customer's identity verification.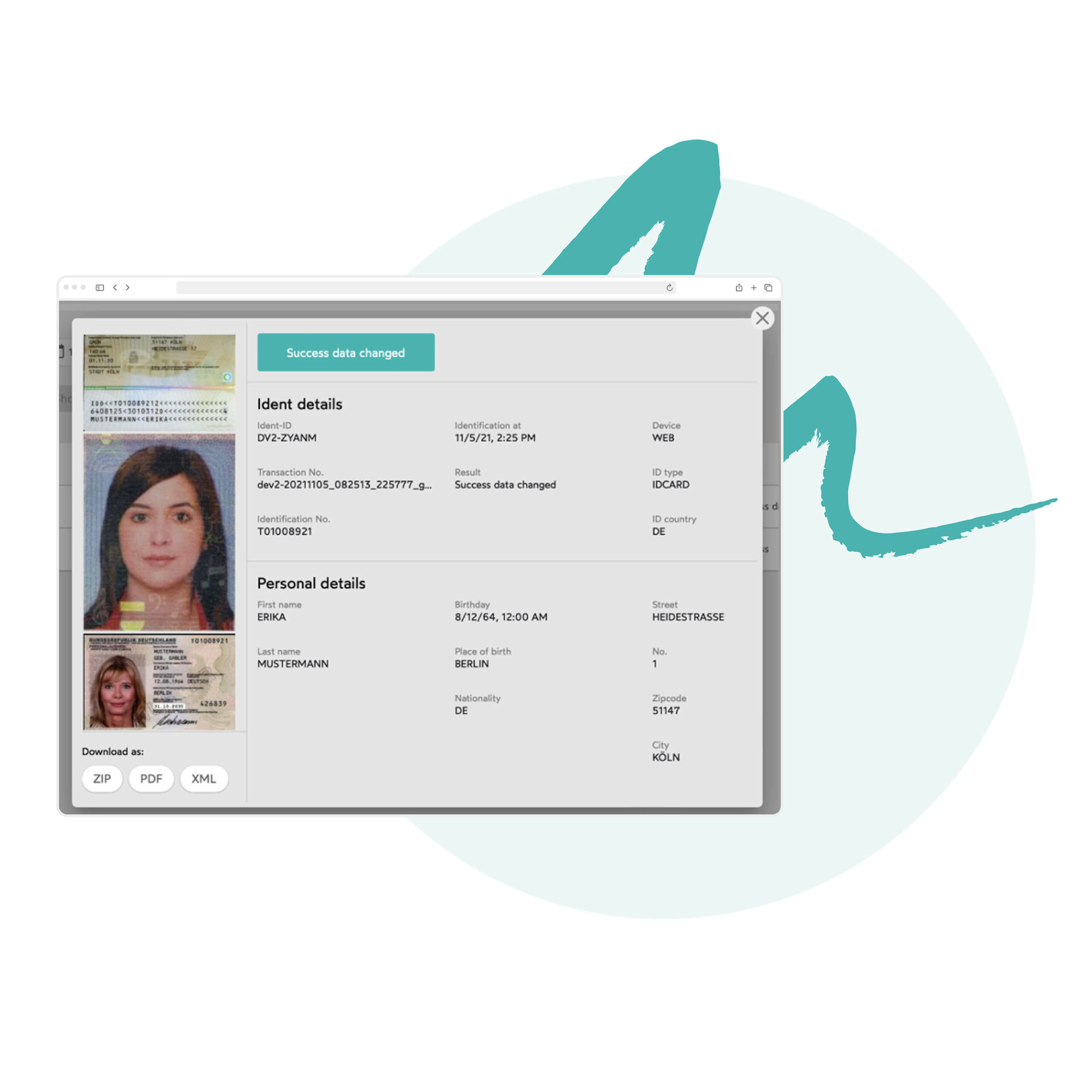 Using My IDnow, you can access specific identity details and linked photos, videos and documents, and the up-to-date status of their application. From here, you can quickly and easily manage and verify customer identities.
Deeper customer analytics
Use vast identity verification metrics to analyse their business, maximize the strength of IDnow orchestration and understand customer onboarding better than ever before.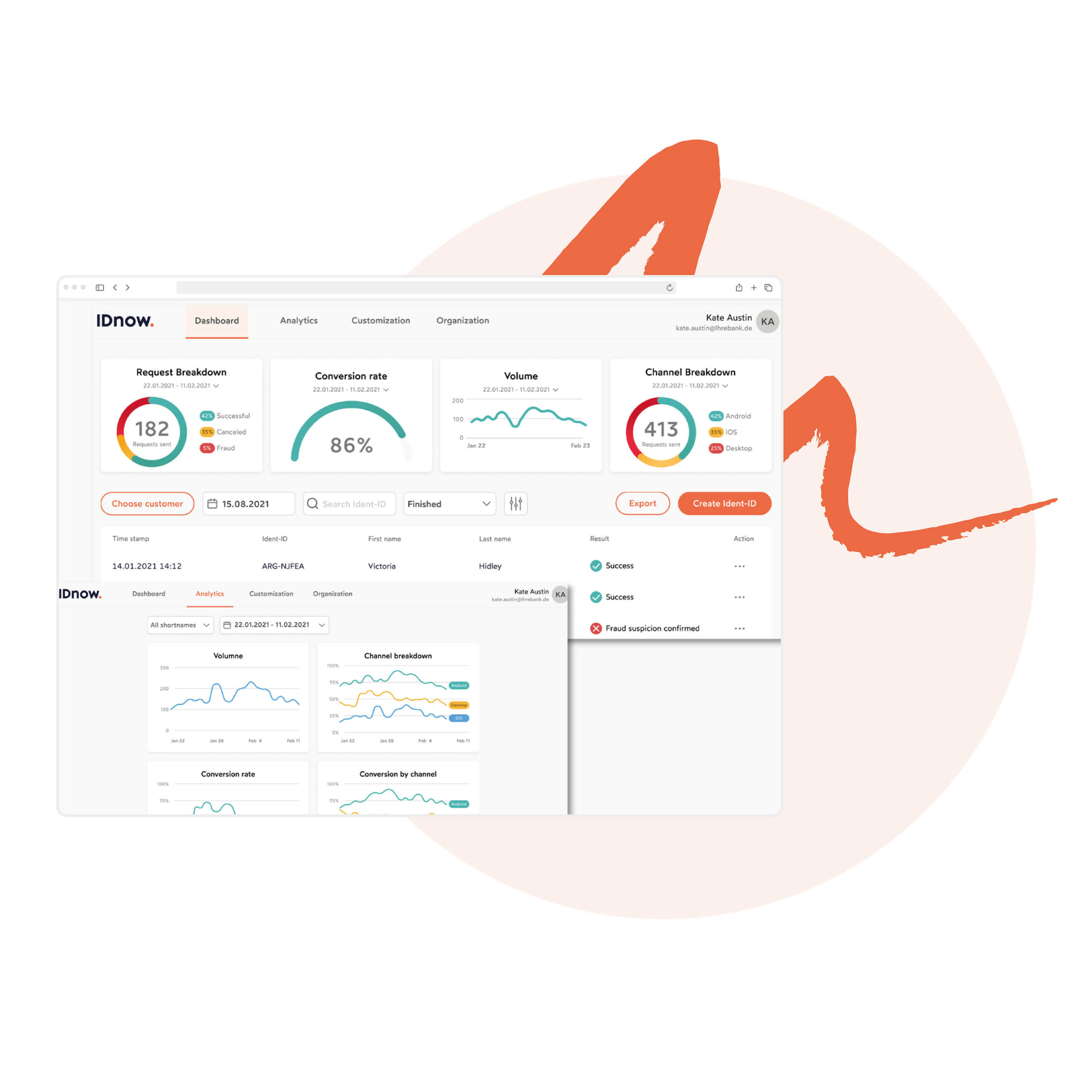 These metrics include the volume, conversion, SLA, channel breakdown, and abandonment rate of identity verification attempts, giving you unbeatable insights into your conversion rates, channel mix and the ability to spot and cancel fraudulent details.
Complete configuration
You can control the look and feel of your identity verification service with our customizable frontend design. Take control of your mobile app or web page, changing the font, color palette, button shapes, and company logo to showcase your company brand.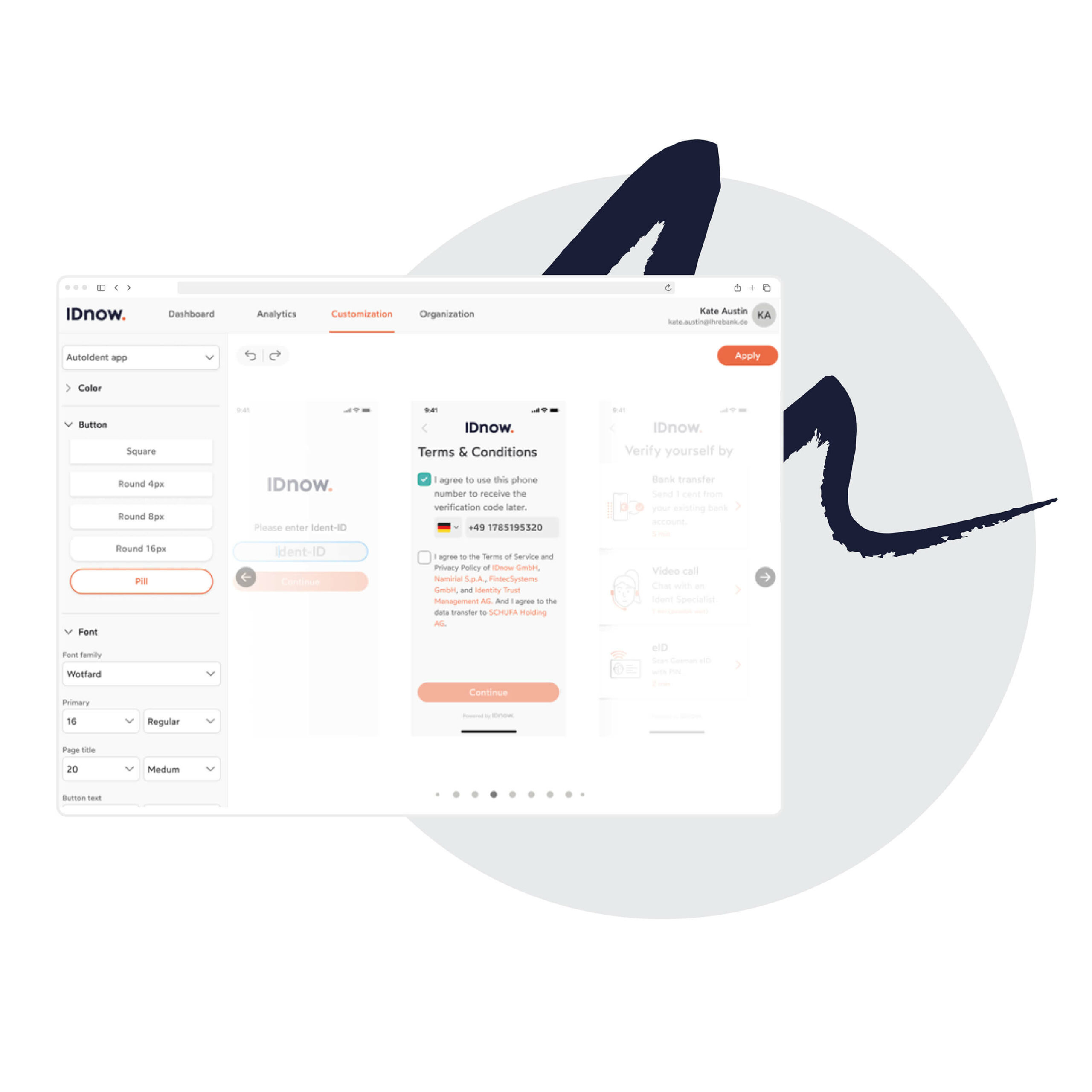 Advanced configuration settings enable you to create short names, set up the AI (Artificial Intelligence) flow, manage accepted documents and countries, customize webhooks and more.
For more information about My IDnow and where it fits into our powerful platform for identity proofing, visit our platform page or contact your account manager to discuss how you can best take advantage of the My IDnow portal.