Despite a gender gap in the tech industry, women at IDnow and elsewhere continue to pave the way for a brighter, more diverse tomorrow.
When it comes to the gender gap in the work force, we are still seeing a range of inequalities between men and women, especially within the tech industry. With the majority of workers in tech being mostly male, women can have a harder time reaching management level positions, earning a higher salary or simply feeling like they belong. So, despite the many achievements in gender equality over the decades, we still have a long way to go to make it a true reality. Therefore, to create an even brighter future for the many generations of women to come, we must first look at where we are now and then at where we want to go in the future.
Gender disparity in IT.
Women make up half of society and minimizing their presence in any industry is a huge mistake. Studies have shown that everyone benefits with women in the workforce – as it leads to greater prosperity, resilience, and faster social progress.
Unfortunately, there is still a big gap when it comes to gender diversity in the IT sector. Nearly 75% of workers in cybersecurity are male. But not only that, the global cybersecurity workforce was short some 3.4 million workers in 2022, according to a study by (ISC)2. So along with men dominating the sector, the world is also experiencing a deficit of qualified individuals for a rising industry that is crucial for everyone's future. And with women only comprising 25% of the workforce in the IT sector, the industry is not taking advantage of the solution that is staring them in the face.
By enticing more women to study and eventually work in IT, the lack of sufficient talent in the industry could be decreased all while providing additional insight that is absent due to the gender gap, further improving the industry as a whole.
This issue of a lack of female representation within the tech industry has sadly been there from the beginning. As a precursor to tech, only 8% of women were working within STEM jobs in 1970. Fortunately, there have been improvements over the years, despite at a somewhat snail pace. In 2011, women accounted for only 10% of the workforce in IT, and in 2021 we have managed to raise that percentage to 25%. Given the inherent inertia of any industry to such radical change, it's not a bad figure, but there is still room for improvement.
Overcoming the hurdles.
Even though the gender gap in the tech industry is slowly getting smaller and companies such as IDnow are actively welcoming and working on closing that gap, women still face certain challenges in the sector.
The lack of female leaders can be off-putting to many women considering working within the industry. This of course can be counteracted by putting those accomplished women IT professionals in the spotlight and showing other women what they can aspire to be.
Thus, career advancement for women in tech can be a struggle due to the shortage of mentorship and just an overall lack of access to career-advancing relationships. By creating more opportunities for women to connect with women leaders, this can be resolved.
The gender bias is another obstacle women face. Over the years, companies would evaluate female candidates not by their competencies but rather on their sociability. This has improved, but because companies feel pressured to reach a quota of females for their business, they may not fully recognize the capabilities of their female employees.
This goes to show, we shouldn't necessarily focus on gender but instead on an individual's talents and skills. Maybe by looking at what an individual can do rather than their gender, we would be faster with closing the gap than expected because no one wants to be known for being the minority but instead by what they can do.
Additionally, investing in oneself is always worth the time and effort. Women are already aware of this with an (ISC)2 study revealing that women have higher education levels and certifications than men in the tech industry. By developing their skills in order to grow in their areas, women can overcome the hurdles and continue to climb the ladder.
Counteracting the deficit.
But how exactly can we entice more women to study and eventually work within the tech industry? The key is to get them interested at an early age, specifically, before high school, according to a former diversity, inclusion, and equity manager at Cisco Systems and a member of the board of Women in Cybersecurity. But achieving this comes down to breaking stereotypes as well as highlighting women role models in the industry.
Women who have low awareness of IT and cybersecurity view those working within the field as "nerds" or "hackers" while those women who have greater awareness of the industry have a more positive perception. It's easy to believe in stereotypes when there is a lack of role models for individuals to look up to. That's precisely why society needs to highlight women who are innovative, forward-thinking creators.
Furthermore, since contributing to society is among the top three priorities for women in choosing a job, perhaps if we highlighted women innovators and their contributions more often, more women would follow in their paths leading them to a rewarding career.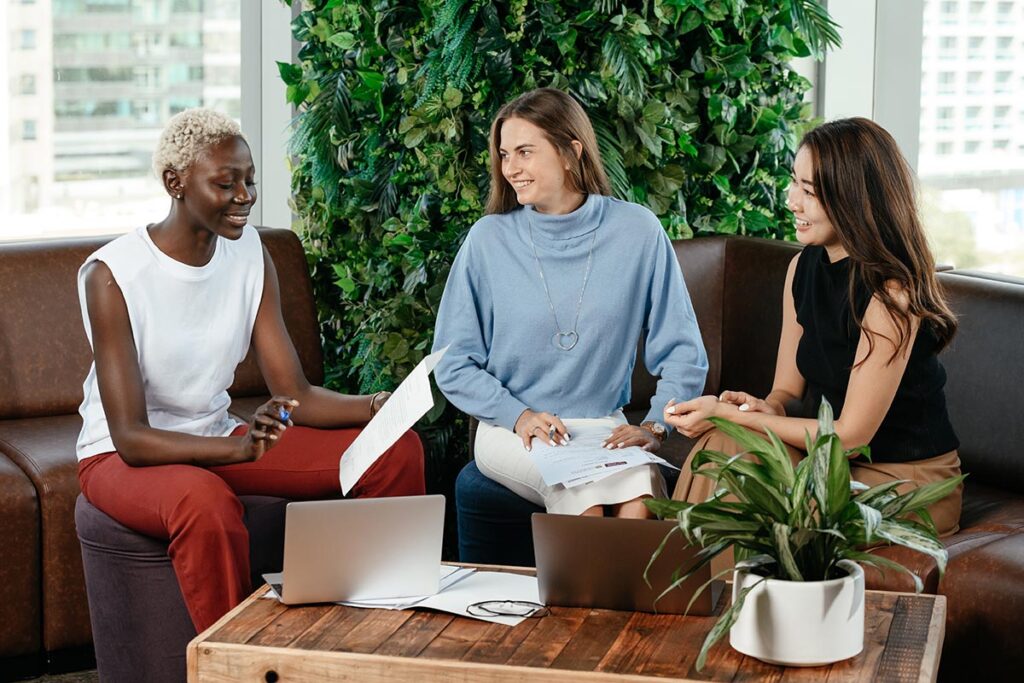 Inspiring tomorrow's innovators.
Here are a few women in the IT sector who have made major contributions to society. Going all the way back to the year 1843 when she published the first algorithm, Ada Lovelace is said to be the world's first computer programmer. Years later, in the 1940s, Hollywood actress Hedy Lamarr is credited with co-inventing a frequency-hopping method to control torpedoes remotely without the risk of signal tracking or jamming. This led to the prevention of the Cuban Missile Crisis and also later became part of the technology underlying Bluetooth and Wi-Fi.
More recently, Nicole Eagan, Chief Strategy Officer and AI Officer of the company Darktrace, has managed to establish Darktrace as the global leader of AI cyber defense by developing state-of-the-art AI algorithms that detect never-before-seen cyberattacks. She also won the AI Leader of the Year Award at the Tech Leaders Awards in 2020. Additional women tech role models include Rana el Kaliouby, former CEO and co-founder of Affectiva and current CEO of Smart Eye. She continues to establish and lead the emotion AI industry and advocates for women mentors for the next generation. Lastly, Nasrin Rezai, Chief Information Security Officer at Verizon, advocates for a more accessible, humanized approach to cybersecurity for all and says that it's our job to enable women to enter the tech field and create opportunities so they stay.
With such accomplished women blazing the trail for a female-friendly future, the outlook appears bright. However, it's one thing to get women interested in the industry but it's another to get them to join and stay. As such, along with wanting to have a career that contributes to society, women also prioritize earning a high salary and having a good work-life balance.
Unfortunately, many women feel that the tech industry does not allow them to create such a balance. Therefore, tech businesses should make it a point to allow flexibility within the company for women with families to create a better balance that they feel they can live with. By providing that support, tech companies can offer more women the opportunities they are looking for and, in the end, create a more diverse and secure environment that benefits everyone.
Women at IDnow.
At IDnow, we are aware of the gender disparity in the industry and are working to create a more gender diverse community in the tech sector. The gender split in our company is at 63% male and 36% female and thus above the industry's average. We know that women in tech are talented and a crucial part to any industry.
As such, IDnow is pleased to highlight those women and their accomplishments to provide inspiration for other females who consider working within the tech industry. We welcome their endeavors and hope that the advice they provide will encourage more women to follow in their footsteps.
Blazing ahead—the only place to go is up.
As we encourage more women to take part in the IT industry, it's important to keep in mind the advice future generations of women should follow. The women already in the industry have much to share and many are advocates for the young women starting their careers.
International Women's Day, which dates back to 1911 when women were fighting for their right to vote and hold public office, is a day to remind not only women, but everyone that a brighter future means less bias.
This year's theme of #EmbraceEquity reminds everyone that just because we give people equal opportunities doesn't mean they are able to achieve the same goal. We need to make sure that we are providing the correct resources to every individual because each person has a different starting position.
Thus, the resources and advice women need for a female-friendly culture in tech include skills/training, networks and perseverance, along with taking risks and making their voice heard.
In the end, women are innovators; they are strong, courageous, and they have ideas for a better tomorrow because they belong.
By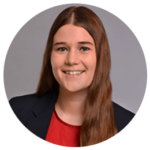 Kristen Walter
Content Marketing Associate
Connect with Kristen on LinkedIn