Why offering multiple identity verification options can become a competitive advantage.
Like everything in life, there is rarely ever one solution that fits all. The same applies to identity verification. Even though automated solutions might offer your customers a fast and convenient way to get verified, some still prefer – or need – human guidance. This gap can be fulfilled with semi-automated processes such as video-based solutions.
Video-based solutions have been used for almost a decade in countries such as Germany, Austria, and Luxembourg. Until very recently, this solution was the only accepted way to perform electronic identity verification for customer onboarding as it provides a higher level of assurance; according to some regulators, it is equivalent to face-to-face verification. Even though automated solutions are becoming available in some of these countries with strict regulations, video-based solutions are still widely used because of their ease of use as well as its efficiency to combat different types of fraud.
Providing options to customers not only protects the financial institution from fraud, but it can also improve customer engagement and conversion rates. It will ensure that the customer does not step away if they cannot go through the process with the primary method of verification, which converts into conversion rates. It will save time from customer success teams having to go into eternal email chains with customers. Most importantly, this will help businesses to demonstrate their efforts to become more inclusive.
IDnow recognizes the challenges of having only one method of identity verification. For this reason, IDnow has built a nimble identity verification platform that enables its customers to fulfill their regulatory requirements, combat fraud effectively, and increase its conversion rates. All of the verification solutions are available in one joined platform, with one single API integration.
Want to learn more? Listen and watch (Webinar: The evolution of ID Verification) our IDnow experts discussing IDnow's journey from a pure Video-based ID Verification player toward a multi-solution platform provider.
The right method for each customer and for your business.
Offering multiple identity verification options provides benefits to both customers and businesses.
On one hand, there might be some customers that for any reason cannot get approved. They might not be tech-savvy or perhaps have other learning disabilities which impedes them to complete the automated verification process. By providing alternative ways to verify themselves makes the process more inclusive and enables more customers to successfully complete the process. Customers feel more comfortable and in control and will also build trust in the institution.
Alternative methods of verification can also be valuable for businesses as the level of assurance can be increased and can help to prevent fraud. For example, a video-based verification can provide a more robust verification compared to an automated solution, as it can prevent more sophisticated fraudulent attacks like money muling or social engineering attacks. IDnow's identity platform offers multiple solutions to verify the identity of individuals. Below we present two of these main solutions, VideoIdent and AutoIdent, which can help to start providing the benefits to organizations and we dig into how each of them can serve different customer segments.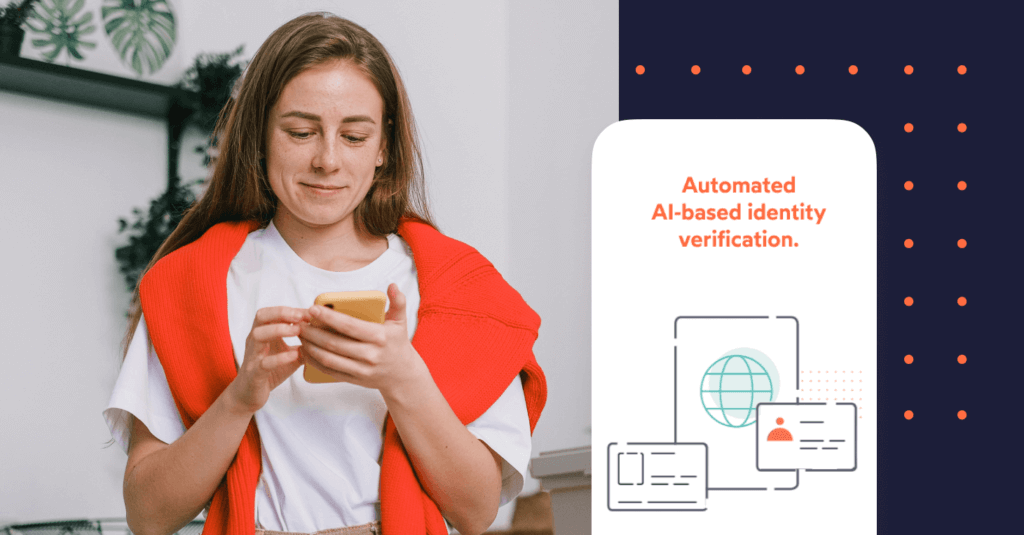 AutoIdent for a fast and reliable onboarding process.
IDnow AutoIdent offers a state-of-the-art automated identity verification leveraging modern AI and machine learning technology. Automated identity verification allows customers to identify themselves on their own, anywhere, anytime, and within just a few minutes.
Because of the automated and self-service onboarding approach, AutoIdent offers high convenience and conversion rates. The convenient user experience and ease of use, makes it popular with young and tech-savvy customers. Especially, customers who have used digital identity verification solutions before are looking for the fastest way to identify themselves.
AutoIdent supports identity documents from 195 countries and is available in over 30 languages. Additionally, more and more regulators are approving automated identity verification methods for due diligence purposes. This enables businesses to onboard customers in a variety of markets.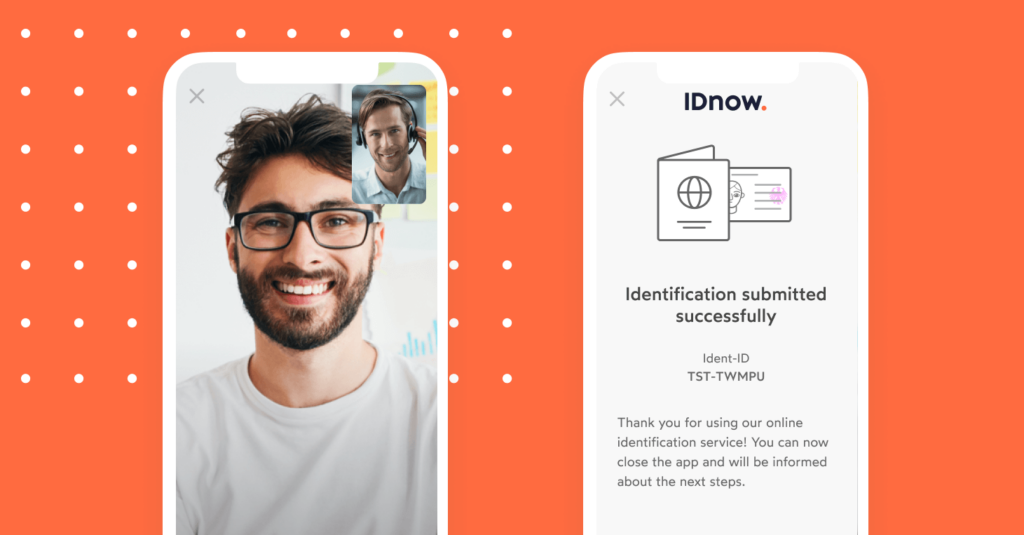 Building a more exclusive and inclusive process with VideoIdent.
Even though today we live in a digital-first world, some individuals are still seeking personal customer service. That's where VideoIdent shines. IDnow VideoIdent offers customers a video-chat-based process, that is guided by one of our many Ident Specialists. VideoIdent not only provides a very tailored experience to customers, but also allows to better serve the elderly and less technology, affine individuals, making the process more inclusive.
With IDnow, you benefit from 15 Ident Centers with hundreds of identity verification and fraud prevention specialists. All of IDnow's Ident and data centers are located within the European Union to ensure a high level of data protection. Let your customers enjoy multi-language support and 24/7 service availability.
Optimize your conversion rates and save money with a fallback option.
Offering a selection of identity verification methods especially comes in handy when a customer is having issues with one of them. In these scenarios, it's good to have an alternative solution as a fallback option.
For example, a customer might go through the onboarding journey with an automated identity verification method. However, the customer might struggle to navigate the process, and after a few attempts, they are not able to complete it. This can bring two consequences to the organization: (1) the customer decides to contact the customer service team and ask for their assistance (2) lose the customer as they've given up completely.
None of the above consequences are ideal. The first one can represent a huge effort and cost for the organization as they would require a dedicated team to solve these issues for customers. This can also be a lengthy process as instead of only taking a few minutes to get verified, it might now take days or weeks to be solved – another frustrating point for customers which might lead them to abandon the process.
Having a fallback option like VideoIdent provides instant guidance to customers and can save the organization's customer service team valuable time which could be used for other activities. Most importantly, providing options will ensure that customers go through one way of verification or another in only minutes, maximizing the overall conversion rate and minimizing the cost of verification.
About IDnow's identity platform.
With IDnow, you can meet all your KYC identity verification requirements with one single platform.
IDnow's platform is fully flexible and can be customized to your risk appetite and use cases. All IDnow solutions can be used via IDnow's mobile app or be seamlessly integrated within your mobile application, or website with our SDK and API. Furthermore, organizations can save resources for additional third-party integrations by leveraging our selection of add-on solutions, such as address validation, AML screening and qualified electronic signatures. Each of the add-ons can be mixed and matched across the identity verification platform tailored to each organization's needs.
For more information visit IDnow's product page to learn more about our highly flexible identity verification solutions or contact us directly to discuss how we can optimize your onboarding journey!
Let's talk!
By

Francisco Martins
Senior Identity Consultant, Financial Sector UK/I at IDnow
Connect with Francisco on LinkedIn