Are you ready for UEFA EURO?
Can your company handle the player spike?
The UEFA EURO Championship is Europe's most important football event. With every sports event there comes a spike in new players, but this one is expected to be the biggest of the year. Sports betting operators need to prepare themselves in order to handle the new users looking to bet on their favorite team.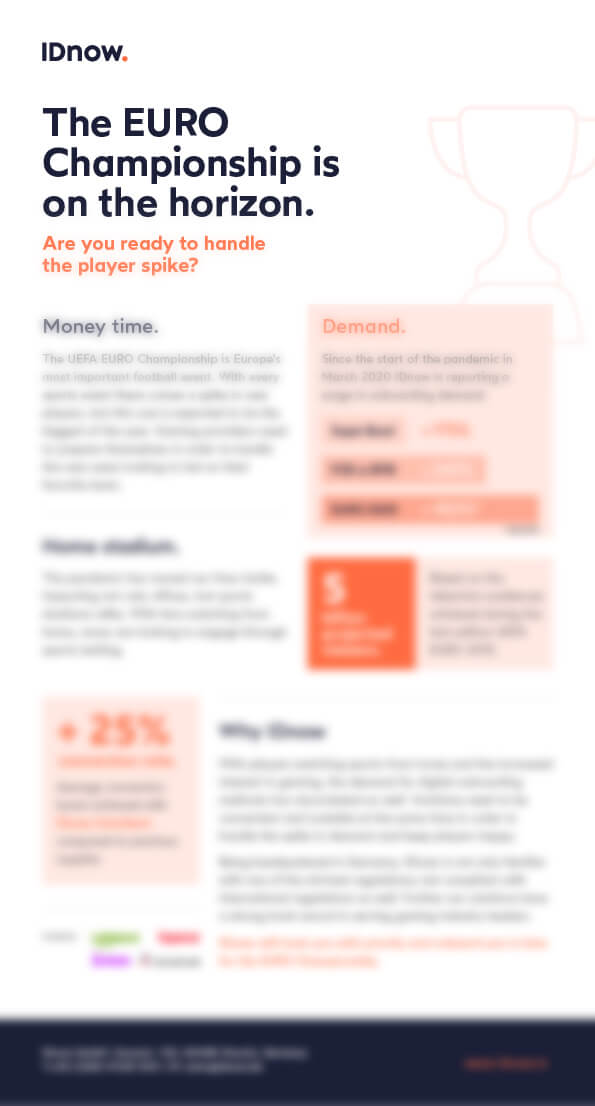 Insights
The surge in onboarding demand since the start of the pandemic.

How you can increase your conversion rate by 25%

How to get ready for the UEFA EURO Championship.
Download now.
Could not load form. Please enable Marketo if it shows up in your ad-blocker.