NFC technology for ID verification.
How NFC offers security and convenience for your identity verification
Did you know that 81% of smartphones worldwide are now NFC-enabled?
Today NFC is already well known through contactless credit cards and mobile payment solutions such as Apple and Google Pay.
Because of its high-security standards, reliable technology and instant setup (connects in less than 0.1 sec), Near-field Communication (NFC) enters also the market of identity verification by storm.
Get to know in our Quick-Guide all the main facts you need to know about NFC technology. Discover how the emerging technology makes your ID verification process seamless, automated and secure.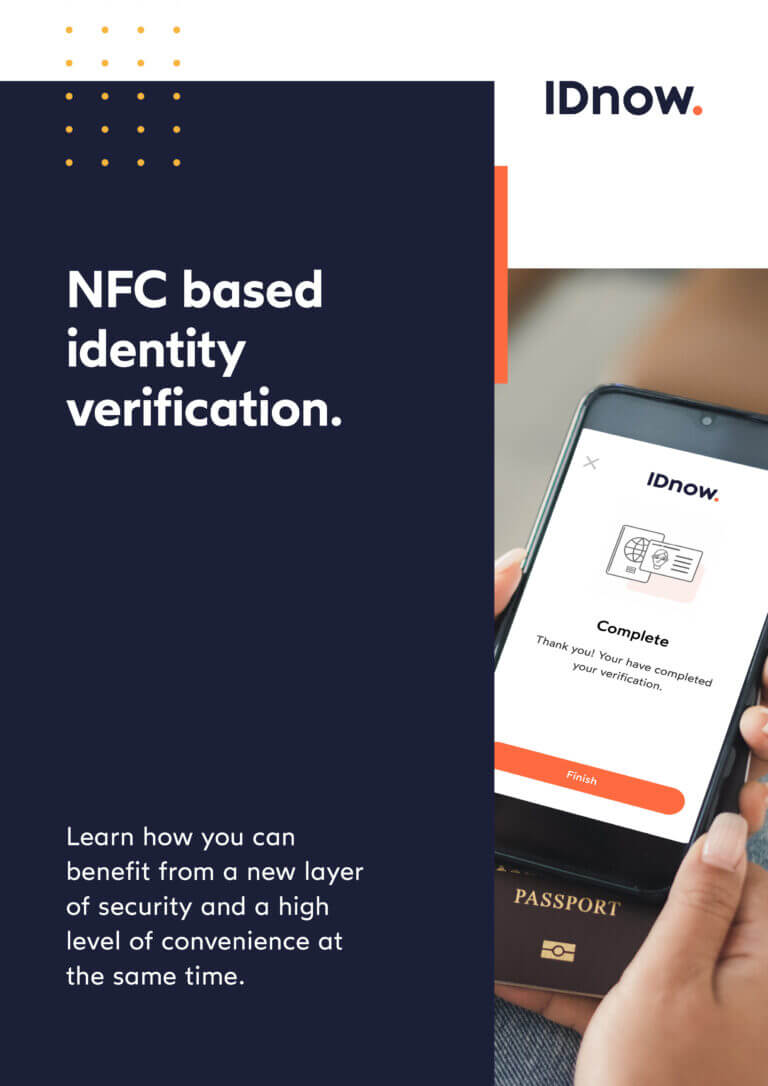 Insights.
How ID verification via NFC technology works.

The benefits of utilizing it for verifying ID documents.

How you can integrate NFC into your onboarding process.
Download now.
Could not load form. Please enable Marketo if it shows up in your ad-blocker.