KYC Outlook 2021.
Are your KYC processes ready for 2021?
With Covid-19 impact continuing in full force and the realization of Brexit, it's tough to leave 2020 behind. The former has exposed financial institutions to new and increasing fraudster attacks like never before and the latter has brought further uncertainty for regulation and future business in the EU.
Read the KYC Outlook 2021 and learn which key questions you need to answer in 2021.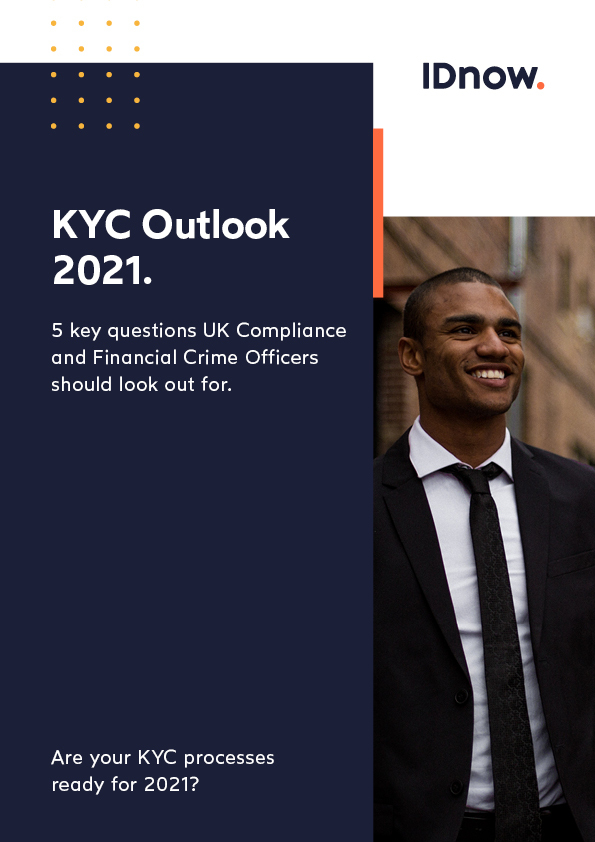 Insights.
5 key questions Compliance and Financial Crime Officers should look out for.

How to get ready for the post-Brexit business-world.

Choosing the right identity verification platform provider
Download now.
Could not load form. Please enable Marketo if it shows up in your ad-blocker.