The end of the regulatory limbo.
Gambling KYC in Germany
In January 2020, the German states agreed on an amendment to the State Treaty on Gambling (Glücksspielstaatsvertrag) that comes into effect on July 1, 2021. After a period of uncertainty, each of Germany's 16 states has agreed to a transition period for online gambling. This transition clarifies existing and new mandates including, and importantly, age verification requirements for online gambling. It will allow operators to offer casino-style gaming and poker as long as such activities are fully compliant with the draft for the new Glücksspielstaatsvertrag. Online gambling operators must meet all licensing requirements. This will include an Age Verification (AV) solution for online operators.
With an expected turnover in Europe of up to 180 billion euros, it begs the question: Is my company ready for new gaming regulations? One thing is clear, despite differences in regulatory compliance within European countries, strict Know Your Customer (KYC) regulations as well as AML requirements to verify the identity of your players must be met everywhere.
Our guide tells you how to offer the best Gambling KYC and the six criteria with which your verification partner must comply.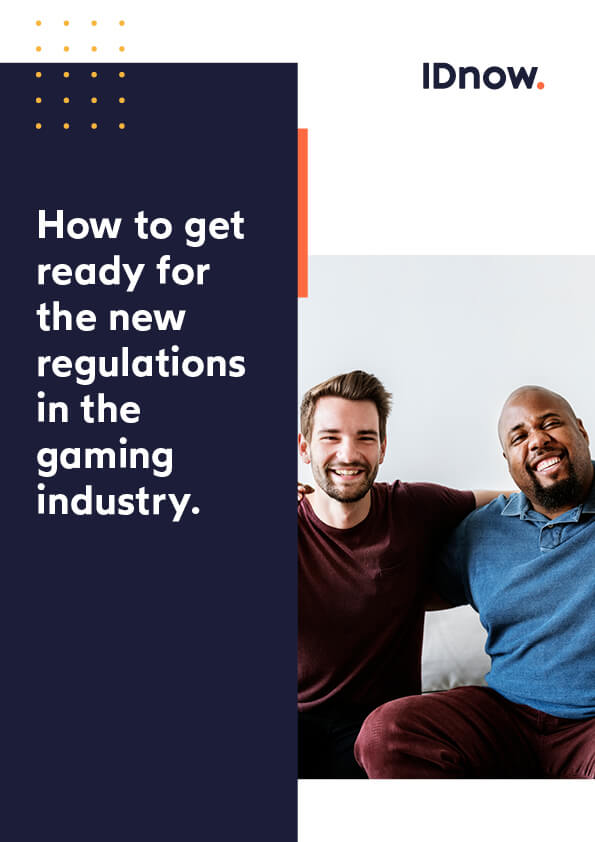 Insights
Upcoming changes within the gaming industry, the transition period in Germany, and what you need to know.

How to prepare your company for the new gaming regulation and ensure Gambling KYC compliant player ID and age verification.

Six tips for choosing the right identity verification partner.
Download now.
Could not load form. Please enable Marketo if it shows up in your ad-blocker.