The 2022 FIFA World Cup is just around the corner.
The world cup traditionally takes place during the summer. Therefore sportsbooks have precedent on how they can plan and market for the world's biggest sporting event. This year though due to the controversial decision to host the world cup in Qatar the event will take place during the winter. A decision made because of the high temperatures during the summer months in Qatar. This will impact players and fans alike.
The consequences of a Winter World Cup
For decades now bettors have become very familiarised with the scheduling of the football season. The world cup when it comes around every four years is also subject to a huge build-up however this will be somewhat different this year since games from Europe's biggest leagues will be played up til a week before the tournament begins.
The time of year also brings new challenges as the final takes place only a week before Christmas day, a time of year when bettors are likely to be more cautious in regards to the money they are spending. The Premier League also commences only one week after the tournament ends leaving sportsbooks with a unique opportunity to capitalize on customers who have joined a sportsbook because of the world cup.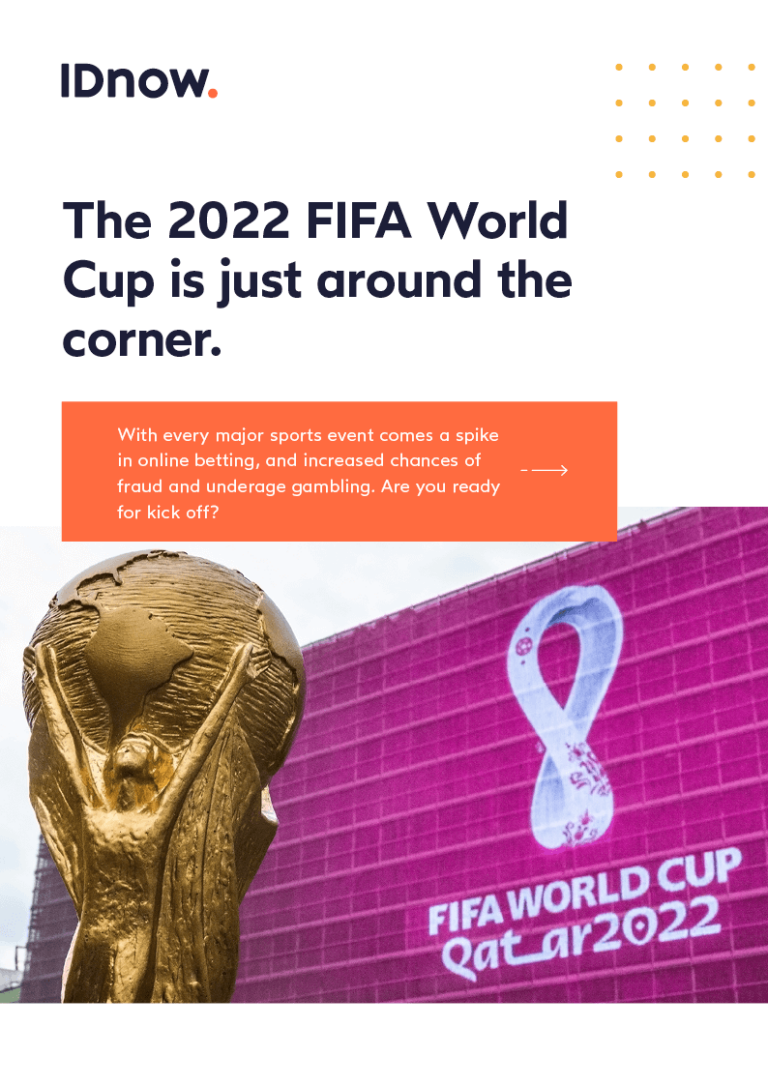 Insights
How to best prepare for the challenges of a winter World Cup.

Understanding how the time of the year could affect betting patterns.

How IDnow can help you retain customers after the World Cup.
Could not load form. Please enable Marketo if it shows up in your ad-blocker.