New mobility is all the rage these days with finding the fastest and easiest way to get from A to B. People want conveniency paired with cost savings, and they want to be able to know all their options. With new mobility trends on the rise such as car-sharing and micro-mobility, there are plenty of choices for consumers, but how can they find the best based on their immediate needs?
Mobility as a Service—your one-stop traveling shop
Enter Mobility as a Service (MaaS)—a one-stop shop, which takes every type of transportation into account and provides its users the best optimized route to their destination. A fairly new concept focusing on a "bundled service model", consumers are in a sense buying into mobility, instead of investing in transport equipment.
But what does this mean exactly for users and operators? Well, for one it means the importance of data. In order to provide what consumers are looking for data must be shared. However, according to a study from Intelligent Transport, 57 percent of respondents would not mind sharing their personal data in order to get a better transport service.
Nevertheless, despite this optimistic percentage, security concerns arise from both the consumer and operator and could keep MaaS from growing. Consumers fear the attractiveness this service would be for fraudsters, while also doubting the legitimacy of ID verification platforms. On the other hand, operators worry about the challenge of proper driver's license verification and preventing minors/fraudsters from using their services.
In a way, the root of the problem is the lack of security on both ends and the possibility of the mishandling of data, which would put the fate of MaaS in jeopardy. But there's really no need to worry because there is a solution.
The missing link: security through identification
The key to this new service is what connects the various modes of transportation and their service operators in order to support MaaS and provide a smooth multi-leg and multi-modal journey for customers. But what exactly is the key? Simple. Digital identity verification.
With all transportation options listed in one area, having a digital identity is crucial so providers know who is using their services. Plus, providers want to offer the best service to their customers (in hopes that you will use them again) and can do that by way of having the digital identities of its users. But consumers also benefit by seeing the digital identities of the providers and what they can offer them. Basically, it's a two-way street where both parties can be satisfied.
But why exactly is digital identification necessary? Not only does it provide consumers and companies the benefits of this two-way street, but it offers trust, which is the foundation of any relationship.
Because MaaS is a platform displaying various modes of transport, there are some services that will need to know if a customer possesses a valid driver's license. Additionally, any leasing contracts for car-sharing also can require a qualified electronic signature or proof of bank account. But no matter what they may require, a one-time, less than 10-minute verification is all that is needed.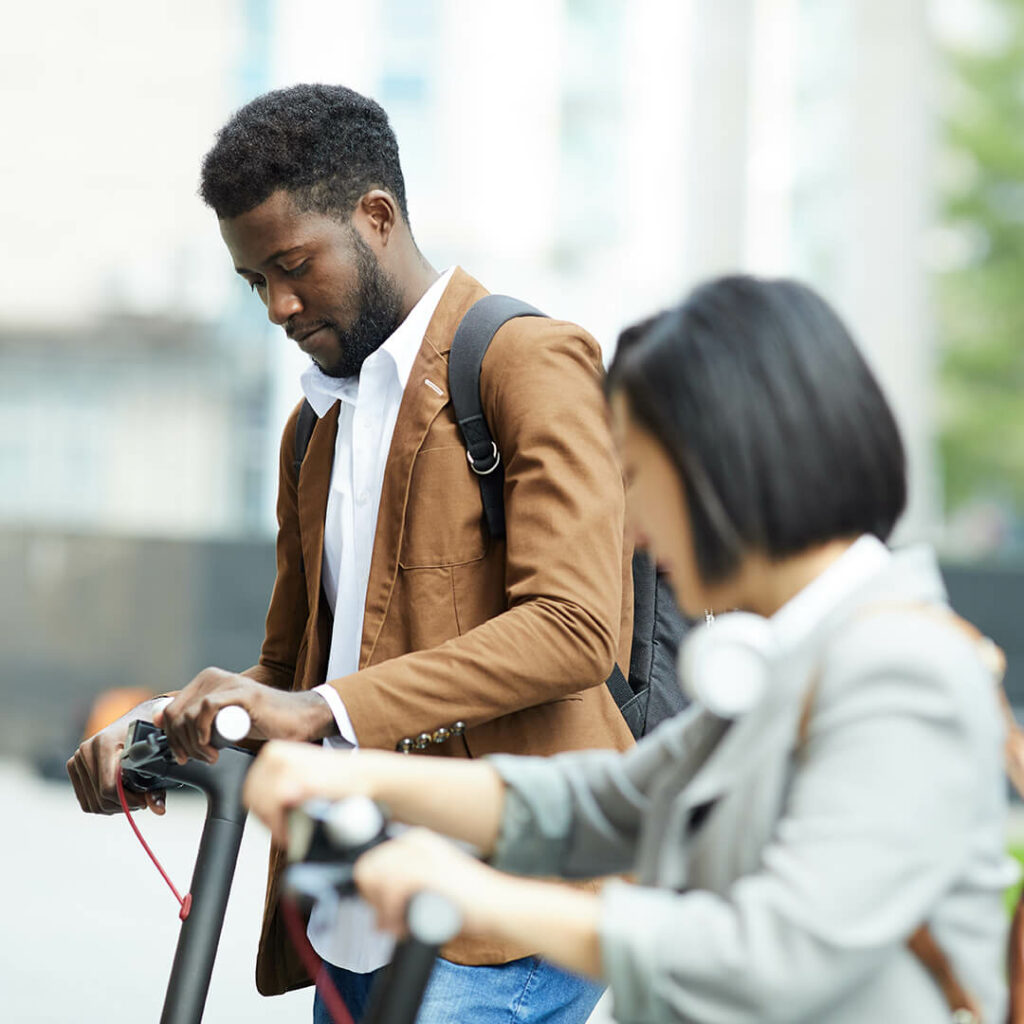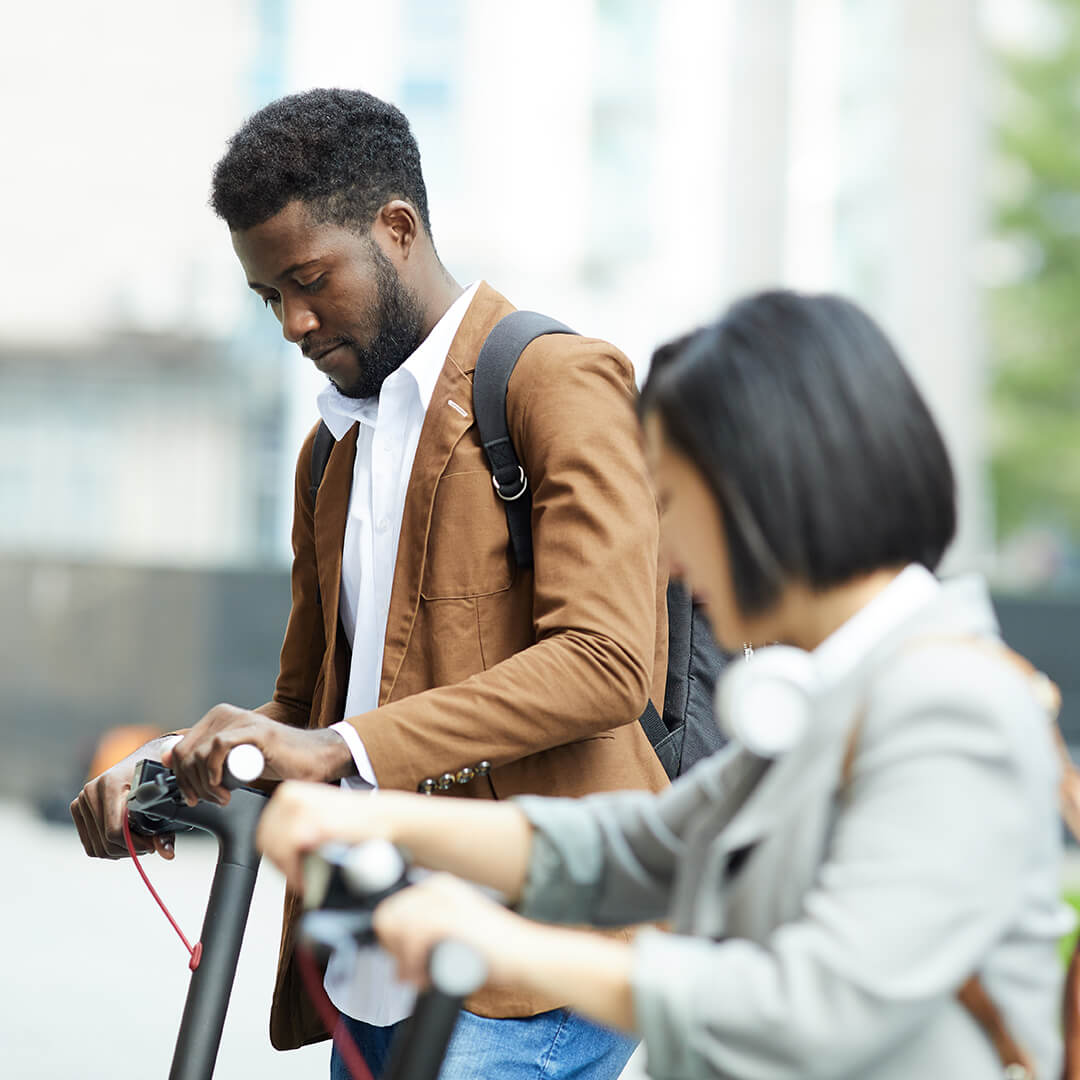 Convenience is the goal
Though still a new concept, MaaS will become more popular in the future due to its main function. It provides convenience for all its users. Mobility doesn't need to be a hassle or stressful and people don't want it to be. Instead, it should be easy and smooth. MaaS provides exactly that with the assistance from digital identity verification.
Not only is MaaS convenient, but so is proving your identity. IDnow offers solutions such a AutoIdent which requires only a quick photo snap of your ID or driver's license. Even a qualified electronic signature can be added when necessary. With a process that only requires a few minutes, users can do so from on-the-go, wherever they may be. IDnow is the solution for knowing customers' true identities.

Read on: ID Verification—Fueling the Demand of Convenience in Mobility
A partnership leading us into tomorrow
In today's growing mobility sector, having a digital identity is essential for both consumers and businesses. Both want to authenticate the other and feel secure in their relationship. Thus, these digital identities are at the core of MaaS since it is a one-stop shop. It truly is a partnership that will lead us into the world of tomorrow's transportation.
Interested in finding out more about the future of mobility and how to become part of this transition into the future? Check out our guide on Mobility: The New Driver Experience.
By

Philipp Wegmann
Director Business Development at IDnow
Connect with Philipp on LinkedIn
Mobility Guide
Identity verification for the new driver experience.
Get an overview of where the
mobility industry
is headed and the ID verification products that will assist in this new transition.
Get your free copy